Originally posted by -Parm-
hey Pyari Chipsie
OMg...super updates...the sterling are
..lovely style and the edwella are
...the style is too good...u just rock my dear
keep it up
Love and my best wishes with you
Pam

thanx pam
i'm so happy that you like the sterling sigs.......... they're my favorite too
Originally posted by ILuvGuruDebi
Hiiii Chip Di!!!! Wow Di, you are on your 2nd shop already? You are so talented like everyoen else here, I feel so small.
I have a request for a signature please Di! Plzzzzz make it ofr me, Didi, I want to have a creation by you also!
Here are the pics Didi I am requesting a Guru Debi creation from you!
Text
Sur Nar Muni Mohini Jodi Sita-Ram Ki!
Gurmeet and Debina....a real Jodi from reel to REAL life!
Please make it for me Chip Didi, am sooooo excited!

hey mina
thanks for such sweet comments...... i would really like to create a sig for you but i'm afraid i'll have to turn this request down....
actually, i don't do mytho..... so if you could come back with different pics and text, i'd be happy to do it for you............
i'm sorry once again
Originally posted by AbhayVakil_1992
amazing work
I love the chad and sonny creations.. those two are adorable together..
I would like to request one
Signature
Size:Doesnt matter..anything that works:D
Text: Forever in your heart
underneath can you put
for abhayvakil_1992
Use any of the three pics that you want..
if you can see them..try this website
Thanks
Sneha
sneha, my pal
welcome to my shop........
i see chad and sonny's fan following is increasing by the minute..............
i'd be more than happy to do this for you...........
Originally posted by Anjalii...xXx
omg! chiippiee..ur updates r brlliant
lovee all of them...esp the edwella one
hey anjali..........
thanks for appreciating my work...... it also helps me improve
Originally posted by Miley_hp

Hey chip, I must say that my requests that you posted in the previous shop were amazing. But my phone wall paper...I think I made a big mistake..can you change the size to 176*220?

Originally posted by Miley_hp

Chip remember just change the size of the wallpaper for my phone....keep the thing as it is, juts love it.
@ That dedication list melted me and you new updates are just fab like always.

hey ashy....
i was waiting for you....... glad you liked your requests
no problem, i managed to adjust the size for your phone wallpaper........ here it is.......


Originally posted by Angad-Kripa#1Congratulations for the new shop buddy!!
My request:
(A banner for my FF)
Pics: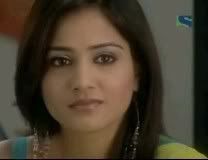 The last pic needs to be in the middle by the way.
Text: A sweet Dream: AK FF
PM me when you're done!!
Love,
*Jot*
hey jot
thanx for the wishes........ got your request....... i will have to ask you to alter the last pic....
because i don't work with intimate pics......
so let me know what you final decision may be.......
thanx for rquesting, though
Originally posted by aisha_1992
sorry for late reply
wasnt here..
congrats yaara...
hope to see ur more shops
wooooww beautiful work..
love alll sigggs-- reqs came out tooo goood
keep rocking
senorita
hey aisha....
so glad you came by and that you liked this update yet again.........
Originally posted by lola610
Awesome awesome updt Chipz, love everything about it
Leo sig is soooooooo cute, I'll be using if you don't mind. Can I use the Lost one too if you don't mind? I was a loyal fan right up until that
finale. Anyways love that, love the Twilight one - background is very cool, love the effect on the gossip girl one, and love the pattern of the Starstruck one you did for Selena! Amazing work, keep rocking

nhey lola
thanks for the wonderful compliments ...... of course you can use the lost and leo sigs....... they're free!
you watched lost?? it was amazing, right? i really had a hard time watching the finale...... jack.......
Originally posted by Luv-Savni-4ever
i need a siggie
HERE ARE THE PICS
Text-Happy birthday to you
welcome to my shop, pal
i'll get working on your request asap........
Originally posted by aishi.muffin
Aww fantabulous update xoxoo
loving the Chad/Sonny one :) Gorgeous superb work!

aish! what a pleasant surprise!
i didn't expect you to stop by this soon......
seeing you here made my day...... thanks for stopping by