P.S. Friends, If you wish to add your messages here, please PM them to me. Thank you!
See below!!!
Dearest Shree, since Roja did her singing bit like a
cashew nut ...not that she minds singing again but
she is concerned about the listeners
- here is
wishing you once again all the very best and many
more happy returns - love and hugs, Roja
Wishing you another wonderful year of happiness and joy. Happy Birthday!

Dear Sumi akka,
Many Many Happy Returns of the day
Hope you have a birthday that's as cool as you
May each and every passing year bring you wisdom, peace and cheer.
May this day bring to you all things that make you smile
My gifts for you akka
See..I do have a big heart to gift him to you..i seldom give away my crushes...ask Aishu about it...
Take good care of him
and make sure Shree kutty doesnt scold him
a lot of hugs
from
the great S
Yekkoi,
Naanga, sight adipom ice eduthu
Coca Cola vai kulikikinnu
Cooling Glass ai mattum edukkave maatom
!
Naanga car ulaiyum sight adipom
bus ulaiyum sight adipom
kedaikira chance ai vittida maatom
!
Summa mogangalaiye paathida maatom
Aaana mogathileh irukkum thaadiye paaropam
Naanga share panni sight adipome
Athileh moonu peru sernthirukome
!
Thinam thinam melz ai kootikinnu beach pakkam povom
poyi color color figuran ai paarthittu varuvom
!
B/c Melzsukku thaan ambhuttu crushans irukaangaleh
Eppadhi Yekkoi,
neenga vetcha Soupu, Naan vetcha Aapu
!!!
Ippo Annathai Canadavukku nadanthe vanthu adikaraaro illaiyo,
namma Melz paapa kandippa thodapa kattaiye eduthu B.T. Usha range kku odi vanthu ennaiya bentu kalattum
.
Hmm... enna pannurathu. enatharumai 1/2 vasiynikku, cooling glass poda kuduthu Melz oda crushans (masculine) ai paarka oru chance uruvaanga thaan, as my biggest b-day gift for you
.
Ok sari enough of our sight adiching plans (ketta, motha Tamil IFians um vanthu motho mothunnu mothuvanga
), so lets be jeerious for a change
!
MY Dearest Yekkoi
,
Exactly one year ago we met with an accident [athu thaanga namma handum handum shake aavichu matchee]... now One year later, after many nakkal, kindals and a PhD in loda loda pechu, here we are sitting rather comfortably sight adiching with no barrier [oh my kadavuleh, yekkoi, ennamo theiryalah Birthday gal neenga ennathum lovey dovey vaarthaigal arimaathiri kotta maateenguthu. ].
But let me give it a shot... ahem.. ahem (throat clearing)..
editing
Ichu umma, love lots
Radha, Yem Phee. Radha
Mind it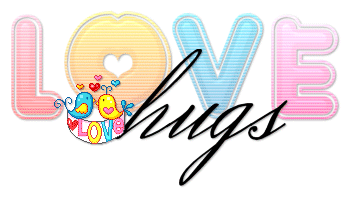 Immsai Makkal


Edited by MP_Radha - 13 July 2010 at 12:21pm