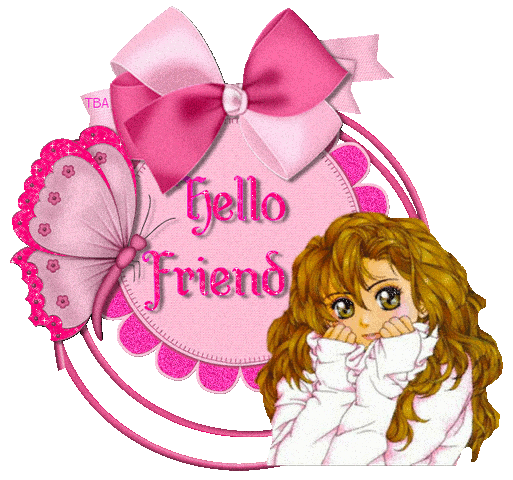 How are you all doing? Looks like a lot of us are glued to the TV eh, thanks to the FIFA world cup... and I bet most of us are enjoying being outside, now that it is summer!
Oh my... it is just about time we party hard friends
..... because this is a double/ triple celebration time for someone
....
Born on the 4th of July, this angel joined IF on January 11th 2007.
She was a fan of many hindi and tamil serials. She was ONCE UPON A TIME a die heart fan of SRK
[side note: if you ask about SRK now, she'll say Who is he? nnu
].
She was also part of the IF Tamil Development Team!
She is well known for her Fanfictions
[oh my, am blushing eh
]. Well we are all eagerly awaiting this wonderful FF writer to return back soon and give us many more FF's enjoy
Not only does she celebrate her birthday on the 4th of July, she also celebrated her first year wedding anniversary on 2nd of July, 2010
.
Well there is more reasons to celebrate, because today her son turns two months old
.
Most of all, she is a wonderful friend and a caring sister, who showers boundless love on us.... Through her friendship, time and time again, she has proven that virtual friendships are not for Time Pass purpose
!
She is none other than....
our one and only
aka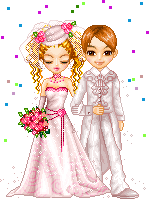 Happy 1st Wedding Anniversary
to our Chella Sis and Awesome Maamz!!!
Favored Couple
No one can know what the outcome
Of spending years together will be.
Being happy together is a gift,
And enduring love is the key.
So here's to a favored couple;
Everything has worked right for you.
May your future bring more of the same,
And your love remain strong and true.
By Karl and Joanna Fuchs

Congratulations to our 2 month old darling Mahesh
exactly two months ago!! May God bless you daa Kannah
... as per your aunts' wish, hope you start running around the house soon, and be like your mom's favorite Jai Sri Krishna
.
Boy, Oh Boy!
Your life will be filled with riotous joy;
You're in for it now; boy, oh boy!
Your new and thrilling life begins,
Full of baby boy coos and mischievous grins.
He'll use every trick and baby ploy
To get your attention...your baby boy.
Soon he'll crawl, explore and run;
His boyish adventures will never be done.
So don't waste time with your newest toy,
He'll be grown in a moment, your cute baby boy.
By Joanna Fuchs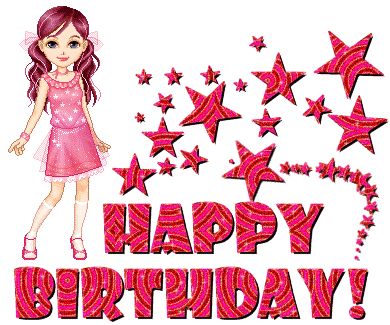 Many more happy returns of the day, Gomz sis
!
It's your birthday and I can't be there
But I'll send you a special birthday wish and a little prayer
Have a happy birthday
I hope that all of your birthday wishes come true
May you have a great time today and find happiness in everything you do.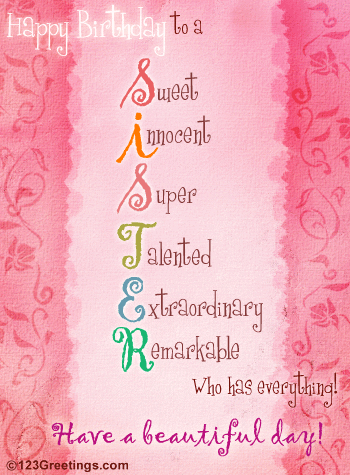 Gifts to our dearest Sis
credits to Iqbal Uncle's niece, Sidra
More to Come soon
....very very very soon
in the meantime please listen to your ALL TIME favorite song:
With Luv,
your loving little sisters
and

PS: Makkaleh, namma Nallu is very very busy with her new born baby
.... minnal vegathileh vanthu odiduvaanga, so please feel free to pull her legs....
athai thaan naan my next post il seya porean
... ensaai!


Edited by MP_Radha - 05 July 2010 at 1:11am