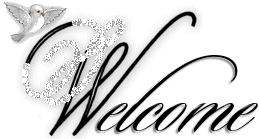 To the new random chatting thread
We have been dedicating threads to members for a long time.
As the previous thread came to a rocking end, it's time to open a new one! Any guess as to who the lucky one is this time ?
Let's proceed by elimination! so far, those lucky members who had their own thread are :
Akash, the so called Lion of the Spartan Land =)) ( Akashspartan _ Spartan man )
Tanya Di ( Tanyaz - Tanya's Gupshup's )
Piya ( Piya_10 _ Piya's Spamming Gang )
Tasneem ( tasnime _ Tasnime's Golmaal thread!! )
Nisha ( Nishr _ Naya thread, Naya Member, Naya messages, naya ..)
Sid ( unknown18_Welcome to the Sleeping Beauty's Fairy World)



Well, I copied this
, so sorry if I forgot anyone's thread,
and oh blame Tasnime!!
I took this list from her thread dedicated to Me (Sid)!
Now, I believe this thread is dedicated to one of the most deserving member!! Lemme give you some hints about the member:
Yes, its a girl again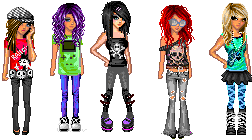 Pick from the above Gundi gang as she can be a Gundi if needed

She is a software engineer by professional

She is one of the best laywers in the forum. She has healthy debates with others

She is angry with Manav (like all of us
)

She has a great sense of humour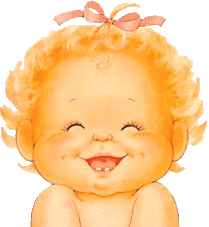 She has a bad habit of betting
She is a classical dancer

She got engaged a while ago!! She came running to tell us!!

I hope u guessed it by now!!
I will tell u if u didnt!

*drums plz*

*
*
*
*
*
*
It's....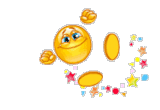 Congratulations Gauri!! Firstly, I want to congratulate u for getting engaged! Yup! Hamari Gauri badi ho gayi
*khushi k aansoo*
I got to know yesterday
I was away for 2 days as u know and when I came bak I went bak a couple of pages but found u guys talking about soccer (again)
I didnt go bak any further. So I missed the good news
I feel so good that u shared this with us. I feel like ur family. I m sooo happy for u!! I literally had tears of joy when I read the good news! May u get loads of happiness in ur married life and u and jiju live happily ever after! A small present from my side...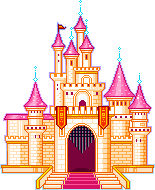 Chota sa gift meri taraf se

Enjoy in the castle with jiju
Love u Gauri!!

Messages from your buddies...
Akash
Hi,
Gauri the numero uno enemy of my doll, so u better be good buddy to my doll
I was just kidding rock n roll, Gauri and have a blast! Your the true devil's advocate
Carpe-diem
Congrats GM. you always have great insight on all PR characters, and i love discussing them with you. now that you have your own thread it will be great fun to discuss the irrationalities of these characters with you. Your are a nice compliment to our forum hope you continue to add sparks to our forum.
Enjoy and Big Kala Tika
Piya
GM , Congratz on yr thread
have fun with yr gundi gang
make Manav kebabs as much as u want .... wont argue
but seeing yr new found love / sympathey for him m a li'l perplexed
ye sab engineer babu ka asar toh nahi
we'll b here spamming with u & other idiots it'll b a Rocking ( so not in Shetty style
) hit
Love u lotz ........Enjoy
Priya(mini1roka)
Hey GM! Congrats on ur thread! truly well deserved!!
you are the lawyer of our forum who is always supporting Archana no matter what
Keep the gr8 work up!
Hope u hav a gr8 time here on ur thread
Nikita
Hey GM, I love your long debates as much as I love your spamming convos... you're undoubtedly one of the rockers of this forum... keep rocking!!!
Nikita
Monica

hi Gauri......

CONGRATS dear as you have got your own thread now.

and also CONGRATS for your engagement. hope you will have a
great and successful future with your future hubby.

love you so much sweetheart.
wish you ALL THE BEST for your future!

here is a special bunch of flowers just for you dear......






with lots of love....
Monica
Asther
Hey Gauri ,Congrats on ur own thread.
u totally deserve it.u r extremely sweet person n one of the most active member of the Forum
Enjoy ur thread n have a grt time
ASTHER
Hema(onepiece)
Gauri, i can say the most friendliest person. U are one of my first friends here on the forum
.....U are just like our Archu but the qualities i wud like to see in her are in u,a better, no no the best version of her
..The quality that i like the most in u is u encourage every post whatever it may be or whoever may write it, i always see u press the 'like' button
....U joined as my shishya and promised me chocolates as gurudakshina but u forgot
and in the mean while i became ur shishya
....ok enough of my blabber
.....im glad that i met u, i always want to be ur friend...Dont change for anything in life....i wish u all the happiness in the world...LUB u
Congrats on your thread...very well-deserved
Toothbrush13 (we need a name for her!!)

GM, you come across as a very sensible and levelheaded person which shines through your posts. It's enjoyable to read your posts whether you're pulling apart an episode or giving us updates on what happened in SBS; now you must also keep us updated on your impending wedding and the newest jeeju of the forum. Have fun and enjoy your thread!
Tanya
My dearest GM.
You know what you mean to me in this forum. You are my baby sister , I call you my baby sister because I know yo uare way younger than me . Though it doesn't mean that you are any less mature ( brian wise ) ..You are so sensible , fun , loving and so correct all the time .
My little jeeju to be is one hell of a lucky fellow ..
than k you for all those fun times that we have shared together .
You are very very special to me ...
Aarti
Congrats Gauri on getting your Thread !! ... You truely deserve it .... This thread is going to be rocking and we all will have a great time here !!

Enjoy the limelight Gauri !! and Have Fun in this Thread !!!
Fifi
Gauri my Friend...


Congrats on your very own Thread!!!

Nidhi (meetun66)
hi gauri.................
OMG..............
phir se late ho gya main
kitna aalsi hun
nw its ur turn to b the part of the spamming threads...................
well congratz for the thread............
well nw to reality i was never thinking of becoming your friend.............
bt nw you are my very good friend on this forum..............
you are very sweet......so love you...............
Sonii
Congratulations Gauri for your own thread

You are one of the sweetest person I have met ever.....
You must be very beautiful, doesn't require to see you it reflects in your sayings and posts
You understand the feelings so well of everyone,
You are the inseperable part for me in IF and PR
We are lucky to have a dear friend like you
Congratulations for your engagement
I wish you get all the happiness and blessings of whole universe
A friend is sweet when its new'.but it is sweeter when its TRUE! But u know what? Its sweetest when its you.
Love you, always
Jhanvi (sofsunmannee)

hey congrats GM. u got ur own thread. u really deserve 2 have it
so tht v all can chat easily
u have really nyc & sweet nature

do rock ur own thread
congrats
Resham
Hello Gauri,
Welcome to this mad venture
...and hope u enjoy ur stay
...
And do continue posting here
Tulsey
Gauri,
First of all, Congratulations on your own thread.
, second, I am so so happy to see you get engaged. Congratulations AGAIN!
I start to know you better when you were posting Good Morning wishes
with flower arrangements
and such. I loved them
. Soon I started to know you more as my involvement increased. You are such a fine girl and I love your simplicity. You are also very prompt in returning the messages or giving your views
. You are one of my favorite youngster on IF
. Have a great time
and I will have a great one with you too
. Love you girl! You are a star..



Send me a PM if u want me to add ur msg!





Enjoy Gauri!! We will discuss here abt ur shopping and *ahem* dates *ahem*
We will b crying at ur bidaai