Home

»

:.:Mohammad Nazim ~ Ahem:.: Thread #1
:.:Mohammad Nazim ~ Ahem:.: Thread #1
Post Reply
New Post
Chandni-
IF-Sizzlerz
Joined: 07 March 2008
Posts: 12584
Posted:

17 June 2010 at 4:11pm

| IP Logged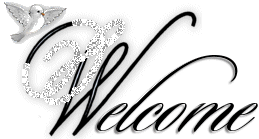 Ahem Played by Mohammad Nazim. His role as Ahem, he is mommy's boy and will do anything for his mom. He loves someone else, but on the request of his mother he gets married to Gopi. He is unhappy living with her, but has to because of his mother. He first started out as a model. He was last seen in Sharuya aur Suhaani.
His profile pictures that were took by Rahul Dutta
Here is a link to the rest of his Profile Pictures.
Click Here For Profile Pictures


Edited by Chandni- - 20 June 2010 at 3:02pm
The following 15 member(s) liked the above post:
rania70
,
arvindgosh
,
addicted2dramas
,
LoveLiveDance
,
sam990
,
ramishamalik
,
rosse12
,
hana_y
,
Richie..
,
AfghanLeena
,
taniks
,
swasthi
,
Parijatrocks
,
ANJ4
,
.Siham.
,
Dear
Guest
, Being an unregistered member you are missing out on participating in the lively discussions happening on the topic "
:.:Mohammad Nazim ~ Ahem:.: Thread #1
" in
Saath Nibhaana Saathiya
forum. In addition you lose out on the fun interactions with fellow members and other member exclusive features that India-Forums has to offer. Join India's most popular discussion portal on Indian Entertainment. It's FREE and registration is effortless so
JOIN NOW
!
Chandni-
IF-Sizzlerz
Joined: 07 March 2008
Posts: 12584
addicted2dramas
Senior Member
Joined: 20 February 2006
Posts: 338
Posted:

17 June 2010 at 4:38pm

| IP Logged

love love love love him :)


The following 2 member(s) liked the above post:

sam990

,

Parijatrocks

,
smart_girl
Senior Member
Joined: 12 March 2009
Posts: 596
Posted:

18 June 2010 at 4:54am

| IP Logged

he's cute sweeet and awesome!!!! looks so nice...nd acts o natural too!! bt we want to see more nd more sweet scenes btw him and gopi!!!


The following 3 member(s) liked the above post:

addicted2dramas

,

sam990

,

Parijatrocks

,
sensitivesheela
IF-Rockerz
Joined: 09 July 2005
Posts: 9561
Posted:

20 June 2010 at 1:43pm

| IP Logged

he is nice gud attitude and gud acting


The following 1 member(s) liked the above post:

Parijatrocks

,
addicted2dramas
Senior Member
Joined: 20 February 2006
Posts: 338
Posted:

20 June 2010 at 7:07pm

| IP Logged

@Chandni
add me to the member list please
btw omg thank you so much for posting the first pic with him in that sherwani he looooooooks so hott :)


The following 3 member(s) liked the above post:

sam990

,

Parijatrocks

,

Chandni-

,
rosse12
Goldie
Joined: 25 October 2008
Posts: 1072
Posted:

20 June 2010 at 11:08pm

| IP Logged

@Chandni
add me to the member list 2 plz...=) love him,,,,<3

The following 2 member(s) liked the above post:

sam990

,

Parijatrocks

,
-tellyaddict-
IF-Sizzlerz
Joined: 02 August 2009
Posts: 17287
Posted:

21 June 2010 at 7:41am

| IP Logged

addd me...tooo...


The following 2 member(s) liked the above post:

sam990

,

Parijatrocks

,
Post Reply
New Post
Go to top
Related Topics
Forum Quick Jump
Please login to check your Last 10 Topics posted
"Saathiya is not going off air" - Mohammad Nazim
Mohammad Nazim, the male lead in the show Saath Nibhana Saathiya ... 15
TVT and GVT Ratings - Week 48
TellyBuzz brings to you the TVT and GVT rankings of popular television ... 163