Thanks once again for all the comments!
I finally decided to update, loads of avis this time, the page and avis might be kind of slow.
Suggestions
MayUr:
Ranbir:
This amuses me to no end:
Other
Toy Story 3!
(All images are property of Disney Pixar)
Sushant/ZND: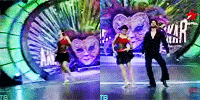 Sushant & Ankita:
Feel free to use any of them!
Comments are always appreciated. :)


Edited by toothbrush13 - 16 January 2011 at 2:46pm