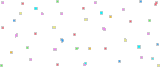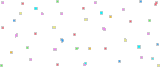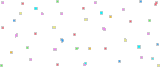 Permeet Chauhan a geminian born on 12th June is from mumbai and have been there for the past 12 years. She is a fashion designer by profession. Have done her course from NIFT Mumbai. She love dogs. Permeet's favourite food is Chinese and she is very fond of sweets. She believe one should always be Humble towards others. She believes if you stay "Positive" you can achieve just anything in life.
as our lovey dovey love pink ,isliye everything is written in pink
Perneet Chauhan - TV Shows
Love Ne Milla Di Jodi
Role:Avni Gujral
She is mousy and does not believe herself to be a good looking girl. She looks after the house and ensures everyone eat properly at home. She is sure that she will not find love, but has guy friends but knows they don't look at her as anything other than a friend. Has actually lost out on her teenage years due to her sense of responsibility and has never had any 'fun'. Sameer thinks she will be easy to charm, but turns out to be his toughest challenge.
Miley Jab Hum Tum
Role:Riya
She is cute,confident and kind.
left excel college sum years before becuase of sum problem.she is principal's daughter .
Geet Hui Sabse Parayi
Role:meera
sweet ,cute and bubbly.
Meera comes across as a confident and successful interior designer, she is prompt, frank and amiable.
a friend of Dev from his college days,and secretly has a crush on dev.
Horror Nights
role:Natasha
natasha is a friendly,coolio type and a bindass girl........
she meets her college friends at panchgani after 10 yr but something fisshy is gonna happen there.
articles on pari
Avni Preggers in Love ne
In Star One's Love Ne Mila Di Jodi, Avni Gujral, who gets secretly married finds herself in deep-waters as she gets pregnant!
The third generation is set to arrive in the Gujral mansion as Avni aka Perneet Chauhan gets expectant with Sameer's child in Star One's Love Ne Mila Di Jodi. The so-in-love couple had secretly married, so the whole family is in for a shock when they find out about Avni's pregnancy.

According to our source, "The Gujral household had just recovered from the shock of Damini's engagement being called off. They all are happily relieved as Damini (Chandana Sharma) and Prithvi (Gaurav Khanna) make up their mind for getting married. When all the family members are soaking up in the joy of the atmosphere, Avni suddenly feels giddy and sick. When a doctor is summoned and he gives his prognosis, all hell breaks loose."

Adds the source, "This comes as a huge shock for both the sisters and the mother. Among all the three girls, Avni was the angelic one. Also they don't know that she has married Sameer. So according to them their pure and untouched Avni has done a blasphemous thing! They hadn't seen it coming in their wildest dreams!"

The source further adds, "Obviously this is a big obstacle to the plans of revenge concocted by the three brothers. And until Sameer (Karan Tacker) comes up with an impressive explanation, the brothers are sure to hold him responsible for taking the whole 'lets-even-score' scenario to an unnecessarily extreme level."

We spoke to Avni aka Perneet Chauhan who says, "I honestly don't know how Perneet is going to handle this new phase of her life." When asked what the audience can expect further ahead she says, "Well, till now, the story has been driven with a lot of twists. With every new point there is a change in the whole scenario. At one point you see romance blooming, at the other point the show gets thrilling. But with Avni and Sameer now going to be expectant parents, there is definitely going to be a lot of drama."

Hope with this twist the story gets a new sparkle and helps improve the TRPs.


Avni's pregnancy problems
Perneet Chauhan who is presently portraying a pregnant Avni on Star One's Love Ne Mila Di Jodi had an interesting experience lately'
Perneet Chauhan (Avni) and Karan Tacker (Sameer) had a funny incident on the sets of Star One's Love Ne Mila Di Jodi'

In the show, Avni is Pregnant and a cold war is taking place between the couple. There is a scene where Sameer is in a watch room and is taking his own time. Right about this time, Avni feels like throwing up as she is pregnant but Sameer doesn't listen to her. He refuses to go outside and when after a lot of delay he opens the door but it's too late and Avni vomits.

So we asked Perneet about the scene, "Yes there was a scene where I had to vomit. I was feeling so awkward to do that scene in front of everyone but my director made me comfortable and he explained me on how to go about the scene. I had to squirt water at Karan with my mouth. Later they put Kheer on him to make it look like puke. But I found the kheer so yucky that by seeing that I was feeling nauseous. However, I'd say that both of us enjoyed the scene and it was a light moment at the time of my pregnancy that is shown in the show."

Hope Avni's pregnancy problems soften Sameer's heart and turn him into a responsible father'





"We are allowed to dream big" Perneet Chauhan
Perneet Chauhan's Quick Grill with Tellybuzz helps us see her beyond the character of Avni that she portrays in Star One's Love Ne Mila Di Jodi.
If you were asked to live in a glass house for a week say as part of a reality show would you do it?

I' don't think so. I'm not a reality show kind of a person. Living in a glass house is too much for me! I'm too much closed and shy to do that!

Say you got movie offers from Ashutosh Gowariker, Madhur Bhandarkar and Karan Johar citing the same dates. Who will you choose?
I will choose Karan Johar because I love the way he makes films.

Any country's culture (apart from India) that fascinates you?
The tribes of Africa fascinate me. Because the modernity hasn't affected them. Even with the world fast forwarding ahead, their culture has remained exclusive and untouched.

A car you'd like to own.
Well, if I'm driving then I'd like for it to be Hyundai i10 because it sort of goes along with my personality. But say, if the driver is driving and I just have to sit at the back seat, then I'd like it to be Honda civic or Skoda Octavia. Nothing beats the Mercedes of course. But I feel it's too much. But then dream car right? So I guess I can mention that. We are allowed to dream big (smiles).

A personality who you think is real.
Rahul Gandhi

A strength of the present generation of India
The present generation is very responsible, aware of their rights and sensible.

Any phobias?
I'm very scared of the dark and I also have slight claustrophobia.

Are you a person who gives into parental pressure?
I wouldn't say parental pressure buckles me down. But I do take their wishes and consider them before I make any decision. But I do stand for my right. I sit down talk to them why something is so important for me and then go for it. They too don't mind once they get why I believe in it so much.

Your favorite actor?
Hugh grant is cute. As an actor SRK is incredible. And I also like Aamir Khan.

One beauty treatment you wish you didn't have to do.
Umm'the basic, eyebrow threading.

One quality you possess that makes you a stronger individual.
The fact that I'm patient. It's very important these days not to lose your cool.

A movie you're looking forward to watch.
I want to watch Paa and I missed Wake Up Sid so I want to catch it on a DVD.

Message to fans.
Please keep all the encouraging messages incoming. It actually increases my confidence and keeps supporting me.
Patented Patriotism!
Perneet Chauhan:


Tell us any one incident or something you did which made you feel unusually patriotic?
Right now, I was watching the new version of Miley Sur Mera Tumhara on Zoom. So that made me feel ultra patriotic because that reminded how culturally enriched our country is and in spite of the diversity we all get along pretty well. I also feel patriotism is ingrained in me because all of my family members are in the defence. My dada is from army, my nana is from navy, my uncle and dad both are also in the defence.

Suggest 5 things that people can do to be more responsible citizen of India?
Vote. Don't be indifferent to what is happening around you. Sometimes it's good to act. Need to have civic sense. Obey rules and regulations of government. Pay taxe
s.
Perneet decrypts TV's fear of youth shows
Perneet Chauhan discusses why television is apprehensive of dishing out young shows these days'
Perneet Chauhan who played the simple and sweet Avni Gujral on Star One's Love Ne Milla Di Jodi, a very popular show among the youth brigade, now shares her thoughts on why television is not so acceptable to youth oriented shows these days'

Perneet tells us, "I used to wonder why anyone would not want to watch sweet romance or tender comedy that brings a smile on their lips and rather opt to watch more serious stuff that sort of reflected the grim reality. After all, watching television is about entertainment, having a good time'"

The petite actress soon found the answer to her puzzle. "I realized that television has reached the most interior parts of India. And the biggest chunk of the audience pie is made up of these non-urban viewers. I guess they can naturally relate more to small-town drama and social issues related to their lives. They can empathize more with the hardships portrayed in Agle Janam Mohe Bitiya Hi Kijo or the high tension drama of Balika Vadhu, she explains.

As an afterthought she says, "Now it's up to the youth to bring back the youth oriented shows. The youth has to run the country; the youth has to run the TV too."

So what is Perneet's personal favorite when it comes to genre of TV shows? "I personally like youth oriented shows and I cannot deny that I had a blast working for Love Ne Milla Di Jodi. But with the changing trend it's only practical for me, as an actor to take up work in the more serious genre. I hope my fans, who have been most supportive and encouraging will accept me in any other character than Avni too, "she signs off.





Perneet's birthday, an excuse for re-union!
On her birthday, Perneet Chauhan takes time out to catch up with friends'
Perneet Chauhan who became a favorite of many with the character of Avni in Star One's Love Ne Mila Di Jodi celebrates her birthday today.


She was more than happy to share her plans for the big day with Tellybuzz.

Perneet tells us, "My birthday celebrations started from yesterday itself. The whole gang of Love Ne Mila Di Jodi came together to wish me. We all had a wonderful time. Since everyone's is busy with their own stuff this was a very good way of knowing what we'd missed out on each another. I got some cool gifts from them, I won't tell you who gave me what though (laughs). I got a'well you see they know that I'm crazy for pink'like if you see my bedroom it's as if its dipped in pink'so they gifted me with a pink colored perfume, a pink cushion, flowers, candles and clutch. Yes, I got a good deal of goodies from them!"

Perneet enthusiastically adds, "I'm going to meet a few more of my friends by evening. I hope they get good gifts too'they better, or else they're going to get nice kicks from me (laughs)."

Perneet's parents gifted her with money as they leave it on her to shop for whatever she likes. "I bought a dress with the money they gave me,"Perneet chirpily says.

On a thoughtful note Perneet says, "I'm just so happy and thankful that the past year has given me so much I love. Without any contacts, just through sheer will power I got a launch in this industry. Acting has always been my dream and I could manage to take my first step towards it. The show also blessed me with fans, people who encourage me with so much support and love."

When asked her about her goals for this year Perneet said, "I just want to do good work. Something that I can feel for. You know I can only work if it comes from my heart."

We wish Perneet a wonderful and joyous year ahead.



Perneet - No delicate darling!
Perneet Chauhan aka Avni of Star One's Love Ne Mila Di Jodi did not miss her shoot despite being terribly under the weather.
In Star One's Love Ne Mila Di Jodi, Avni Gujral is portrayed as an innocent fragile girl who can never hurt anyone. In real life too Perneet Chauhan may retain some of those qualities but she has proved that she is a lot stronger than the person she portrays onscreen. In spite of having a temperature of 105 F, she came to the sets and gave all her shots that too without throwing any weight around!

Perneet tells us, "Thank you for your concern. It was nothing much. It was just that the sudden changes in weather were not taken well by my body. So I ended up having a sore throat and temperature. But the fever was only for two days and now I'm perfectly alright. Only the cough is a bit persistent. But that's nothing unusual as a bad cough always takes around 4-5 days to go."

Perneet also adds that she felt completely at ease due to the caring people on the sets. She says, "The people with me on the sets are all very nice. They took good care of me and saw to it that I was comfortable. That helped relieve some of the stress."

Glad to know, that everything is fine!



Perneet to be Dev's blast from the past in Geet

Perneet Chauhan who was last seen in Endemol and Sunshine Productions, Miley Jab Hum Tum will now be entering Endemol's, Geet Hui Sabse Parayi. She was also recently seen in some episodes of Sony TV's Aahat and Star One's Horror Nights.


Perneet will play the character of Meera who is Dev's (Abhinav Shukla) college friend.

Our source tells us that, "From college days Dev and Meera have been very close friends. Meera was in fact in love with Dev but before she could propose to him Naintara (Karishma Randeva) entered his life. So, the past story of Dev and Meera is something similar to the story of movie Kuch Kuch Hota Hai. Meera will come across as a very positive and chirpy girl who comes back to Dev's life. In episodes to come Meera will be a catalyst to the big confrontation between Dev and Geet (Drashti Dhami)."

When contacted, Perneet Chauhan confirmed the news saying, "This role is very different from the role of Avani in Love Ne Milla Di Jodi. Meera is a sweet, bubbly and positive character who talks a lot. She is very sensitive from inside but covers it up by cracking jokes."

Perneet's will be a long running role in the show and it is believed that the next big twist in the tale will be the accidental meet of Dev and Geet.

Perneet Chauhan's entry episode will be aired in tonight's episode.


Perneet Chouhan has a crush on Hugh Grant
Perneet Chouhan has a huge crush on Hugh Grant

She is known for her role as Avni in STAR One's
Love Ne Mila Di Jodi.
She had watched all the films of Hugh Grant and it is her dream to meet him one day.She likes his Nine Months film and Extreme Measures.
Perneet article:

Parneet is said to be a bigger prankster in real life. Though at first sight she appears to be very serious and mature, she is quite friendly and fun loving. There was a strong buzz during her first show Love ne milla di jodi that she was dating her onscreen lover Karan Tacker (supposed to be younger than her) in real life too.
Both of them denied it, but their fans still like watching them together. Perneet in fact once claims to have had that no special someone in her life till date.




photo gallery :

siggies
-made by GUNSEERAT
siggies
made by me:

all pari and savni fans......do join


Edited by marie1994 - 18 September 2010 at 1:00pm