The handsome and fine, lovely and charismatic Thakur Veer Singh Bundela
The beautiful, sweet, smart and exquisite Thakurain Tapasya Veer Singh Bundela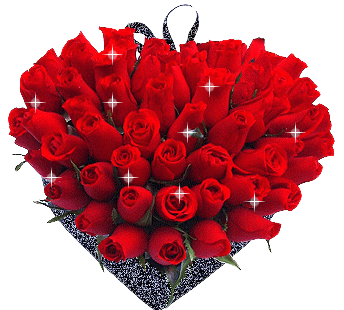 Played and Enacted by
Nandish Sandhu
and
Rashami Desai
Who together form






Who, we believe are a couple in real life



Sab kehte hai ki Veer aur Tapasya ki shaadi ek dhoke se hui, lekin yeh bhi manna hai ki duniya mein sab cheez Khuda ki marzi se hi hoti hai! Agar Rab ne humari Tapasya ko Veer ki deewani bana diya, Veer se pyar karne diya, iski Veer ke saath saath phere lene diye to zaroor yeh Rab Ki Marzi hogi. Aur kyun nahi! Abhi tak woh ek bhi nahi hue, baat itni buri ho gayi thi ki baat talaak se poch gayi! lekin aakhir woh aaj dono saath saath hai! Kuch log yeh bhi poochenge ki kyun aaj Veer aur Tapasya saath hai! Hum kahenge ki yeh bhi Rab ki hi marzi hai. Khuda ne Veer ko bheja, humari Tapasya ke liye, ek farishta ban ke, aur dekhna, ek na ek din woh humari Tapasya ko dil se itni khoobsoorat bana dega ki sab unko pyaar karne par majboor ho jayenge! Aur phir Veer aur Tapasya ki prem kahani ek misaal ban jayegi! Hum yeh kahenge ki
Rab Ne Bana Di ...Veeya ki jodi!

Humare liye Veeya ek junoon bhi hai...ek jeena ki inspiration...tammana




So if you are a fan of this beautiful jodi do join me in their honour, their celebration of life and together we fans of heaven made jodi Thakur and Thakurain Veer Singh Bundela shall have a jolly time together travelling with them through their journey of dicovering, acceptance, then finally eternal love!
Thread members, you can post ANYTHING about Veeya, or Nandmi! Feel free to start any discussion on them! Praise them heaps
(lol) and just have a real fun time!







Prithika_C (Prithika)
Sonia77 (Sonia)
sexyrashmi (Siya)
zainabkazmi65 (Zainab)
rakun 4 eva (Kaj)
nikkie (Niharika)
gallu4eva (Shafaq)
~pooja_15~ (Pooja)
(Sanaya)
Raghav-Sia (Samia)
decentzoya (Zoya)
Cutie4197 (Srishti)
dreamlylife (Priya)
veerasya (veerasya)
sidz_malhotra (Sidz)
strongirl ( )
biryani ( )

If you are a Veeya fan, please post your name on this thread so I can add you to the fans list!
By SRKLuvr, no.1 fan of Veeya!

P.S:

A sincere request to anyone who are not fans of Veeya, this is a thread only for fans of Veeya
, you are most welcome here but please, no disparaging or insulting comments against Veeya, Veer or Tapasya, Nandish Sandhu or Rashami Desai! No comments please that will hurt the sentiments of Veeya fans
!
Thanking you Sincerely!
SRKLuvr!
Hey friends! i thought of posting here the link to my Veeya FF
Its veryy long but im sure you will like it!
http://www.india-forums.com/forum_posts.asp?TID=1393285