Older Woman / Younger Man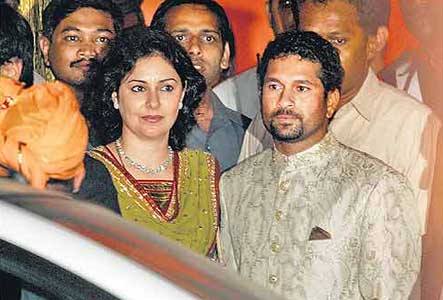 Anjali & Sachin Tendulkar
In spite of the 4 year difference between Anjali and Sachin, the master blaster did not have any doubts when proposing to a woman older than him. After 2 children and 10 happy years of marriage, this couple has shown that compatibility is what matters most and not so much - age.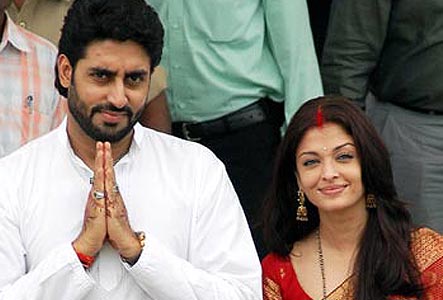 Aishwarya Rai & Abhishek Bachchan
Undoubtedly one of the most glamorous Bollywood couples in recent years, the AbhiAsh saga of love came to its fitting end when they married last year. Ash is 2 years older than Abhi but the age difference was no barrier for their love.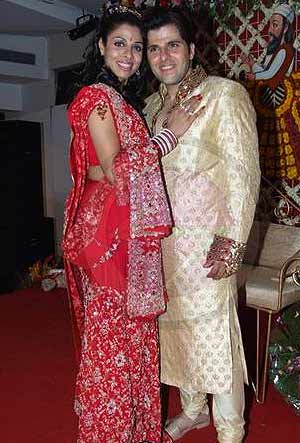 Tanaaz & Bakhtiyar Irani
This famous telly couple had to overcome a lot of obstacles before they could get married, but none had to do with the fact that Tanaaz is more than 5 years older than her man. They have recently been blessed with a baby boy and seem very much in love and content with their lives.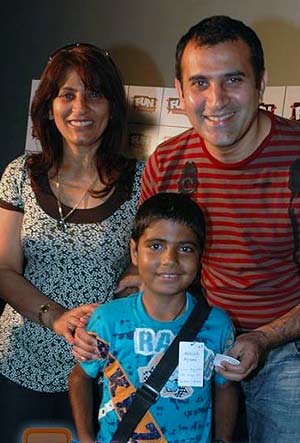 Archana Puran Singh & Parmeet Sethi
Here's a couple who weren't expected to make it, not just by the media but also their close friends. But they fought the odds and have come out the winners. Yes, they too have their share of marriage issues, but Archana being older than Parmeet has never really been one.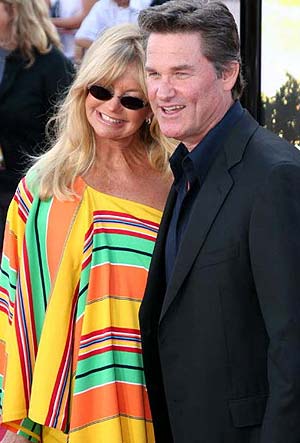 Goldie Hawn & Kurt Russell
This Hollywood couple have been together for the past 25 years, and although they haven't officially tied the knot, they have brought up four children and have spent the better part of their lives in a happy relationship. It seems that the 5 year age gap really is just a statistic and nothing more.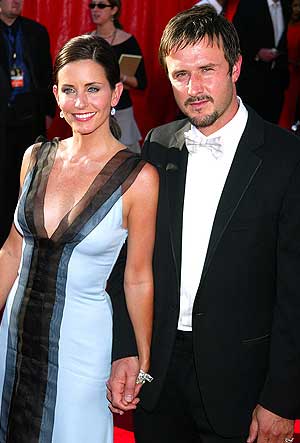 Courtney Cox & David Arquette
'Friends' star Courtney Cox is 8 years older than her husband, but age has never been a problem for them. If she is anything like 'Monica' in real life, her obsession with cleanliness may drive this couple apart but not their older woman / younger man situation!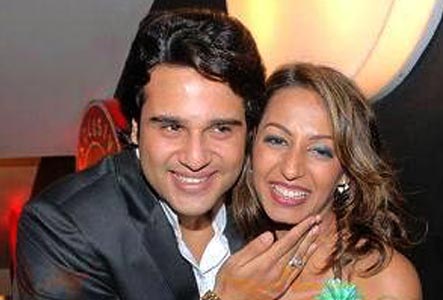 Kashmira Shah & Krishna Abhishek
Although Govinda (Krishna's uncle) and his other family members did not initially approve of his relationship with Kashmira, they have since accepted her as part of Krishna's life despite the fact that she is older than him. Love and complete understanding of their partner is what keeps this relationship strong.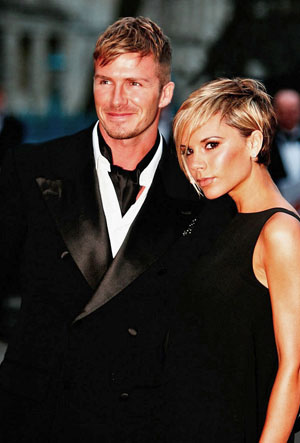 Victoria & David Beckham
Yes, there have been rumours of a split between Posh and Becks, but this couple is definitely very much together. If anything will drive them apart it is the continuous media intrusion into their lives and not their small difference in ages.
link
\
http://www.shaaditimes.com/popups/popup-slideshow.php?image_list=relationships-080630|11