Dear Friends,
With pain in heart, we inform you that our dearest Eljay maa's mother in law has passed away suddenly in India. During this grief stricken moment, may God give Eljay maa, Uncle and family the strength to cope up with the loss of a loved one.
Lets us join our hands and say a prayer for Eljay maa's Mother In Law.
May her soul rest in peace.
A message from
Atina & Tamil Dev Team
Our heartfelt condolences to Eljay maa and her family.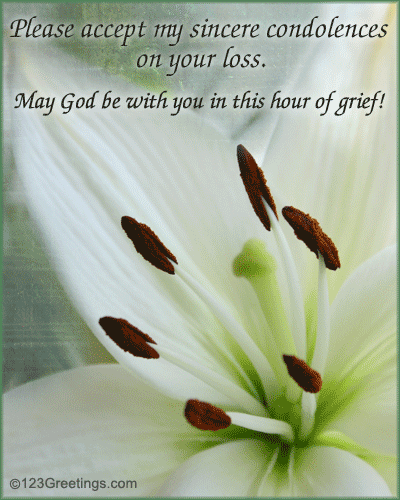 Your Mother, Your Angel
Natasha Jordan
You look back on memories you forgot you had,
And at times you'll smile even though it hurts so bad.

Your mother is a special woman and no one can take her place,
You'll find a piece of mind when you remember he smiling face.

Your mother is an angel now she flies high above the rest,
and in your hearts always and forever she will be the best.

She has earned her wings and it's time for her to fly,
I know it hurts no one is ever ready to say good-bye.

She knows you do not understand and that you cry at night,
But as you finally drift of to sleep let her memory hold you tight.

She will be your guardian angel through the rest of your life,
Helping lead you on the path between what' wrong and right.

your mother loves you so very much and her love will always remain true,
Please don't ever think for a second that your mother will forget you.

A mothers love is like no other in the whole world,
d she has the most wonderful memories of a little boy and girl.

She has taken them with her as she's flown away,
Up to Heaven free of pain which is her new home to stay.

So although you can not see her and you wish she could be there,
Your mother can always hear you and your mother will always care.

A mother does not forget the two greatest loves of her life,
And she loved nothing more than being your mommy, and your daddy's wife.

She is so proud of her family and that's in her heart to stay,
Even though she's and angel and has had to fly away.

So as you cry your tears remember your mothers love,
Being sent to you from her, from the beautiful Heaven above.

She will be there through your good times, she will be there through your bad,
She'll be there when you are happy, she'll be there when your sad.

Your mother has become and angel now, it is her time to fly,
And you will never know how bad it hurt me to watch you have to say good-bye.

Source: Mother Death Poems


Edited by MP_Radha - 28 April 2010 at 10:25pm