Mayank Sharma: He is neither a cool dude nor a nerd. He studies well and at the same time he flirts .his parents died in plane crash when he 3yrs old. Since then he was with his grandparents but before his MBBS started they too passed away. He uses the money in his grand father's trustee to complete his studies. He knows Rahul since his college time and they have been with each other through thick and thin. Today he has no one in the world he can call his own so he is in search of his true love. Everyone thinks that he is a perfect boyfriend, neither a flirt nor a nerd. He has been every girl's dream where ever he goes but only he knows that he is not perfect. Well he is perfect, perfectly 'dangerous'. Dangerous because he has one dark past, a dark secret which no one knows. Not even Rahul. Age: 24 yrs.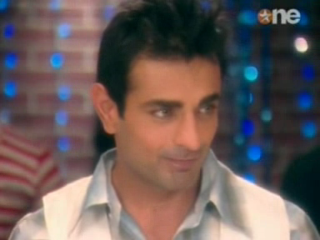 Rahul Garewal: He is the hottest guy in the city and huge flirt. He had done one year of his intern ship in Amritsar and is now in Mumbai to complete it. His parents are in USA and hate visiting India. Why? No one knows. He lives in a house with his best friend Mayank .he doesn't believe that love happens but he soon will. Age: 24yrs.
Samrat Shergill: He is a cool dude. His love story was the last one I handle before my exam. I know him since he started MBBS.He is very careless and hot and an amazing friend all at the same time. He likes Gunjan but their love story has not settled yet. In this story he is doing his internship just like the others. Age: 23yrs.
Nupur Bhushan: She is a sweet and simple girl. She doesn't mingle with everybody and is very choosy about friends. Th9is is how she is now previously she was the bubbly girl in her family. She lived with parents in Morena and studied there till 12th. Her dream was always to be a doctor. Being very hardworking she got to learn in AIMS. She was leading an amazing life but it was all shattered. Just before her college started her parents passed away in an accident as people say. She wasn't there so she has no idea how it all happened. Her father's younger brother had to take all her responsibility but he didn't not like Nupur neither his wife. They never ask her anything. All they do is pay for her fees and living and if she is in Mumbai they make her do the house work. All this changed Nupur. She had become very timid, quite girl always prone to accidents (as she was always lost in thoughts). She never complained. The only person in the house who cares about her is her Gunjan. Nupur completed her MBBS in AIMS where she met Muskaan. They became best friends and did one year of their internship in Delhi but due to some problems they have decided to continue their internship in Mumbai. Muskaan knows everything about Nupur. At least that is what she thinks but she doesn't know that there is one nightmare haunting Nupur every night since her parents died. Age: 24yrs.
Muskaan Chadda: She is a modern girl who steals every guy's heart. Her mother passed away when she was just 1 year old and since then her father looked after her. She has grown up to become a strong girl and she will not take any kind of misbehavior from any guy. Since she met Nupur, she has been like her body guard because Nupur is so timid. She left Delhi due to a particular reason which has made her hate people who flirt too. According to her she knows everything about Nupur but Nupur doesn't know one secret of hers, the one secret she had promised her Dad that she will never tell anybody. Age: 24 yrs.
Gunjan Bhushan: A cute and innocent girl who was Samrat best friend in college and later girlfriend. Things didn't work out well between them. They have a rough past. She lives with her parent and her cousin Nupur. She is sensitive and soft at heart but is talkative at the same time. Age: 23yrs.
Other Characters:
Nikita Malhotra:
She is a senior doctor in Sanjeevini and she is very strict. Age: 26 yrs.
Abhimanyu Modi:
You will know???????? soon. Age: 27yrs.
Please tell me if you want me to continue.


Edited by Lekha.Mayur4eva - 12 April 2010 at 8:25am