friends..
he has entertained us from past few months......
we love to analyse his character...enjoy
his performance..
it is
join me today in wishing him
a very
happy birthday
many many happy returns of the day
here is some cake for you and all of us


June 8th marks a very special on our calenders!
Why?
Well some years ago on this day the world's Hottest HUNK was born..
Who?
*scratches head!*
well...
He's our adorable, Sweet, Devilish, Hot and the mischievous Aryamaan...
aka
The ever sooooooooooooooo stylish, The Hearthrob of Millions worldwide... The One and Only...
Rohit Purohit
He's an awesome actor par excellence who does full justice to whatever he endeavours into..be it acting'..capturing the minds and imagination of all around with his power house performances..

H A PPY BIRTH DAY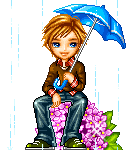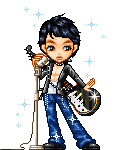 Seeing this Handsome Hunk what comes in a girls head?

Hotness Personified

Latoo latoo latoo main
Us pe latoo
Latoo latoo latoo main

Aye lala aye lala aye lala

Palak kyun phadke re
Dil kyun dhadke re
Thirak si jaoon re
Kyun mein sharamaan re
Aaj ye kaun aaya
Khushbuwon sa chaaya

Chal mein ghungroo hai mausam hai

Oh oh oh oho yaar
Yaar yaar yaar Mera yaar
Yaar yaar yaar

Yaar yaar yaar Mera yaar
Yaar yaar
Latoo latoo latoo main
us pe latoo

All you fans out there, please join me in wishing Rohit on his special day!
Birthday Siggies
U can give ur sigs to me by pm i'll add them here on pg. 1 or post here ur sigs i'll update