Hey Additi....
Many Many Many Happy Returns of the day..
May Allah Bless You With All the Happiness and Success in Life...
It is a pleasure watching you on tv...
Really missing our Heer....
Will be impatiently waiting for your come-back with Harshad Chopda....Man! can't even imagine watching you with some other actor.....
Anyway Enjoy this wonderful day and don't forget to Have a BLAST...All the best for Zara Nachke Dikha....Love you
~Rehana~




happy 22nd birthday Aditi, am your crazy fan & will remain so forever.
God bless you & your work, love you gorgeous.

Sanuja Jojo

Hi Additi. Happy birthday! I can't believe the first time I saw you, you were 19 -- now you are 22! I really hope this year is full of love, romance, laughter success and anythingyour heart desires, are fulfilled. And hopefully we get to see you in a new show soon, after Zara Nachke Dikha. A talent like yours should not go to waste. We all miss you so much, would love to see you on-screen again. Here is wishing, you have a great and succesful year ahead. Always remain happy! Once again, happy birthday!
-Aditi-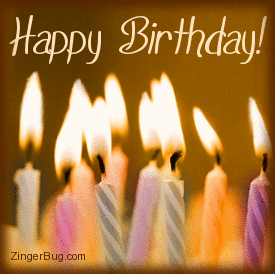 Happy Birth Day Additi
Many Many Happy Returns Of The Day
May God Bless You & Give You Everything That You Want From Your Life Happiness,Love,Success,Fame
We All Love YOU


*HEY my soul-sister ADDITI GUPTA
firslt see how time flies u become such a cutie pieday by day
i still remembered ur first appearence man i thought nah shesh not my my tyoe but now see i calls you my SOUL-SISTER sister i gave you this
huh i wish i could be that much lucky tu cut the cake and blow candles with you on this special day on your side
but *sigh* em n0t
on this special day just wanna ask you something as its ur bday so its ur right to ask gift but here i am asking this please if im tht much fortunate tht u can come across with my msg so please do send me a reply of this i really cant waittttttttttttttttt to see the reply of this message
here im gona wish you a bundle of success for you u rocked this world mark this world yours
ur truly the most deserving girl who owns success
thanks for giving US yourself we really proud to have you as my IDEAL in my life

thanks
with lots of love
SABA*

MANY MANY HAPPY RETURNS OF THE DAY ADDITI..........MAY GOD SHOWER ALL HIS BLESSINGS ON U!!!!!!!!HOPE UL REACH GREAT HEIGHTS AND ACHIEVE SUCCESS IN WATEVER U DO.........WE WILL ALWAYS BE THERE TO SUPPORT U THROUGH THICK ND THINS,NO MATTER WAT..........ALL THE BEST FOR UR FUTURE.......U ROCK ND UR THE BEST..........WILL PRAY FOR UR HAPPINESS ND PROSPERITY..........

Twenty two years ago a child was born ,
who was destined to be a star

Against all odds she came shining forth exuberating warmth and love.

May this year bring with it all the success and fulfillment your heart desires.

May each and every passing year bring you success,wisdom ,peace and cheer.

May god bless u Additi.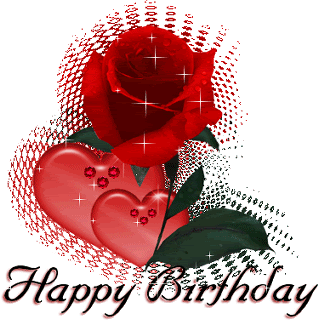 hi, ag. happiest of all birthdays to you.
it feels a little odd to be wishing someone i only think i know, and have never ever met. i tell myself it's 'kay. at least, i know what you look like. on the phorum where we meet to discuss your show and your role as heer, i wish people who i have never seen before in my life!
it must be weird to get wished happiness on your birthday because you did such a great job with playing a role on tv. but you seriously did such a great job with making me believe in such an unbelievable character that i really do want to wish you all the best in life. not just on your birthday, but on every other day of the year as well. and the rest of your life. lots of actors try to bring such belief into their characters. but none have really worked to me, the way you have. specially 'cause from your non-heer appearances, you look like so much of a total opposite.
thanks for having taken the chance with this role. thanks for having stuck it out with the passion you showed for it, till the very end.
on your birthday,
i hope
that you get most of what you wish for in life. *
getting everything you wish for doesn't ever happen, no?
*
i hope
that you will always have tons more happiness than unhappiness.
i hope
that you will have little cause for regret.
i hope
that you will always have the love of family and friends -- and fans!!
-- , through good times and bad.
and on top of all this,
i hope
you get lots of presents on your birthday. and they are all things you want!
-estee-

HeyAdditi..


Many many happy returns of the dayy..
may all ur wishes and dreams come true..wishing u all the happiness & success in urs life in ur life

Just wanna say that may he lives as long as the stars and with life full of joy and happiness and a whole bunch of beautiful surprises'

Hope to see u back in serials
hope u have an amazing day..
Happy Birthday again


luv
Fatima

Happy Birthday My Dear AG [Additi Gupta]
Many Many Happy Returns of the day
I wish you a Lifetime Success and Happiness
Miles Apart But I have sent You Small Gift
Hope You Like This Gift From Me
I made this signature and Video Mix Just For You
I hope you can take out 41 seconds and watch this video mix made just for you AG
http://www.youtube.com/watch?v=LpX3Nzbfqvo
Once Again Happy Birthday Additi
and i hope u liked my Video mix and signature that i made
and hope to see u on screen with harshad in a new show

With Lots of Love
Poonam [POOJI] From: U.S.A

Dear Aditi,
Happy Birthday
Wishing you a year filled with the same joy you bring to others!
Wishing you success in all that you do in the future!!
AND
I would like to share with you Joanna Fuch's poem for a birthday namely " Bright Joy", thinking of the Aditi I came to know, either from the SBS segments or as Heer from KDMHMD!
You are/were the best Heer and I appreciate all the efforts you put into making Heer shine with perfection!!!
Bright Joy
On your birthday,
I'm thinking about how much light and sparkle
you freely dispense wherever you go,
how your sunny smile lights up any gathering.
Every birthday marks another year
of you radiating positive, happy energy,
contagious happiness
that infects all who come in contact with you.
May your next birthday find you the same--
glowing from within,
beaming bright joy on everyone you meet.
I feel blessed to know you.
By Joanna Fuchs
Athisda

Dear Aditi,
Wish you a very very happy birthday. May god bless you with loads of love, happiness and success. Have a wonderful day and a fantastic year ahead. All the best for all your future endeavours.
Hope

May God bless you aditi on this beautiful day
Wishing you a beautiful and successful year ahead!!
May you continue to shine brightly....
May you always be wrapped in the warmth of the love of your near and dear ones.....
May you always be happy, healthy cheerful and successful...
May your life be filled with the colors of the rainbow and may your life be a sweet melody....
May your path always be illuminated with joy and happiness...
May no dark cloud of worry come close to you....
and may we always be blessed to have the pleasure of your talent! A lovely person like you deserve nothing less....
Must be a special day for you..
Just wanted to wish you a great life ahead...
Wonderful career and lots of happiness...
You have brought so much joy into our lives by being **HEER**
Here a small journey of our beloved heer on this special day for you


Hello Additi,
Here is wishing you a Happy Birthday and wishing that you be protected from your angels wherever you are.
Acting was new to you but yet you managed to portray Heer very well with time. I think you are a very intelligent, creative and hard working person. Despite being in the acting world, I love the way how you are authentic, simple, full of fun yet so dignified. I always think that you are a good combination of being classy and yet not so boring.
May God bless you and may you use your creativity wisely.
Love you
Maya

Happy Birthday Additi Gupta. U are one of the best actresses and finest performer, I have ever seen. U won our hearts as Heer and now ready to melt them with Zara Nach Kay Dikha. Hope u find and meets success in every walk of ur life and always shine like a bright star in our hearts.
All the very best for ur future life and projects and once again Happy Birthday from ur PHan Farru...
Here is a special siggy for u on ur birthday...

Dear Aditi...

Happy birthday on this beautiful day,
There's so many things, I just want to say.
You inspire many, with your thoughts and actions,
We're all so grateful, for your calm reactions.

Happy birthday on this beautiful day,
You've always been there, when we needed you to stay.
Kindness and thoughtfulness is your forte,
Our love for you, we wish to convey.

Happy birthday on this beautiful day,
We wish you the best, without any delay.
Hope you enjoy it, from beginning till end,
Here's a hug and kiss, we're ready to send.
http://www.youtube.com/watch?v=9p8YWJPWkE0

Happy, Happy, Happy Birthday Aditi! I Hope you have a great day and a wonderful birthday with lots of love, laughter and fun. May you get everything that you want...May all your wishes come true and may loads of happiness's come your way!! Praying that you have a wonderful year filled with only the best things and many more years like that to follow, you are an amazing person and I really, really admire you. I wish you all the best and hope that all your dreams, wishes and plans for the future come true as such as you like. Thank you soo much Aditi for entertaining us fans and bringing a huge smile to our faces with your beautiful and gorgeous smile. Happy, Happy, Happy Birthday...love you soo much! Have Loads Of Fun!! Can't wait to see you back on screen...All the Best and God bless you! You're one in a million!
Take Care and Keep Smiling!!

Happy Birthday additi.
May the god give you a lot of sucess and happiness on your every birthday
.i am your biggest fan it i,i am eagerly waiting for your new show,you are looking godegeous in the promo, it is a very nice return gift for all of us,but we all are missing our favourite jodi and kis desh main hai meraa dil.please additi we all want to see you and harshad in a new show,please both of you do a new show together.plzzzzzzzzzzzz.once again many many returns of the day.
Nimisha
Gwalior



http://www.youtube.com/watch?v=Graos1AnhHE
-Neha-

HI ADITI..
HAPPY BIRTHDAY..!!! MANY MANY HAPPT RETURNS OF THE DAY!!!
MAY GOD BLESS U WITH EVERY HAPPINESS OF LIFE..!!! I Hope All Ur Dreams And Wishes Come True!!! Have a wonderful day and fabulous year. May each and every passing year bring you wisdom, peace and cheer.
May this day bring to you all things that make you smile.
U R just fabulous actor!!! Really love ur acting ..ur expressions.. ur smile(keep smiling!!) and especially ur bonding with HARSHAD.. Best of luck for ur new show..
HERE IS A SMALL GIFT FOR U
Lot's of people are thinking of you on your birthday; I just wanted to let you know I'm one of them.
Hope you have a birthday that's as cool as you.
With lots of love and best wishes NOOR (I-F)

http://www.youtube.com/watch?v=cAQ-WuBcN8I
-Sanjana-

Wishing you all the great things in life
hope this day will bring you an extra share of all that makes you happiest.
Have a very Happy Birthday Additi
May each and every passing year bring you wisdom, peace and cheer


Nadia


Hii Additi!!
Happy Birthday!!! Wishing you an awesome day and hope you achieve everything in life. I waana take this time to let you know that i absolutely loved your Role in Kis Desh, you were the perfect Heer. I am really looking forward to seeing you in your new show. I loved your acting as Heer and seriously you are the prettiest Actor in Tellywood. Really missing you on screen, really waana see you again.
I am one of your biggest Fans and i truely want to see you back on screen as soon as possible. On this special day i want to wish you the best in life and hope everything you wish for comes trues. All your dreams and desires fulfill. I hope you get all the glory you deserve and every piece of appreciation you get.
I really Love you and hope to one day meet you. Please do come back on Telly-wood soon and steal millions of hearts all over again.
Happy Birthday once again!!!
I love You loads.
Waqas...

Wish you a Very Very Very Happy Birthday Additi *Big Hug*
Hope this B'day brings you all the Happiness n joy and May god bless you with loads of Success,Fame and above all Good Health. :)
As far as i've seen you off screen in SBS,interviews,articles etc u've come across as one Honest , Straight forward, sincere n fun loving person n i hope u stay this way forever :D We miss our Heer and thank u guys for giving Prem and Heer by portraying them so beautifully that they'd stay with us forever.Wishing to see more of my Favorite actress on Telly doing some great work and wishing you all the best for ZND2 :D Go rock it like u always do \m/
Have a wonderful birthday and year ahead. Have a Blastttt n enjoy yourself!
Love you loads,
Anita