Hello Friends
Welcome to the Beauty Botique!


As long as you live, keep learning how to live...
Love of beauty is Taste. The creation of beauty is Art!!!
We are shapped and fashioned by what we love!!!

Dear Friends,
We welcome you all to the Beauty Boutique right here on India-forums.com. The Beauty Botique thread is aimed to encourage our dearest IFians to share anything and everything they know about beauty products, fashion, and maintaining a good health.
As mentioned above, the focus of the discussion will revolve around various topics including: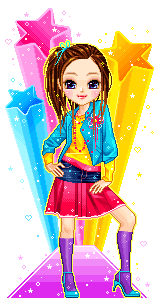 Latest Fashion/ Trend in line - Traditional and
Western

Skin (Face) care Tips

Cosmetic Advice and Tips: Face Makeup

Cosmetic Advice and Tips: Eye Makeup

Finger nail and foot care Tips

Hair Styling Tips

Healthy Lifestyle Tips - Food/ Workout Schedule/
Activities

and much more!!!
Ex: if you've found a 'skin/ beauty product' out in the market that seems to work for you, please feel free to share it with us, so people who have faced similar issues can give it a shot.
Hence, let us start sharing our tips/ advices on any of the topics mentioned above!! If required, please feel free to share with us any pictures that you may have scanned from a catalogue or a magazine (with the original source stated below it
). If you have any questions, share them with us on this thread, so one of our friends can help out
.
I'm really looking forward to it as I've always been into this stuff
. Hope to see you all join in and start having healthy discussions.


Rules and Regulations

- Kindly refrain from plagiarizing (i.e. directly copying any material from
other Healthy and Beauty Forums), as it is against the IF COC
- Please provide the original source if possible
Hence, the party is officialy started!!!! Lets Rock n Roll Friends
.

First let us introduce each other with regards to Fashion and Beauty!!!

- Name:
- Likes:
- Interest: