T
a
m
i
l
S
ec
t
i
o
n
H
i
s
t
o
ry


India-forums.com is a second home to many of us as we gather here to unwind aiming to ease up the daily stresses in our lives! From serial discussions to chit chatting to fun games, our Tamil Section is full of Masti. Our channel also consists of many Tamil Serial Actors. Today our forum has reached great heights thanks to a great team of development team as well as our members! Let us take a moment to walk down the memory lane....
In 2005, India-forums.com got its first Tamil section namely,
Popular Tamil TV Shows
, where serials were discussed briefly. At the time, the section was moderated by Simi_1, Barbie, and Sudha. Members began to flock in gradually, and one such member was our current Channel Moderator Atina. She soon began to update the new serials Bhandham and Surya in 2006. Eventually the section became very active with many participants, threads, and new serial discussions. Atina was promoted as a moderator of the section on 13th March, 2007. There onwards, Atina communicated with Admin Sree (at the time) and Global Moderator Sangeeta, and finally we got OUR HOME, this Tamil Channel on April 05, 2007!
Soon after, we got many individual serial sections, like Kolangal, Arasi, Lakshmi, Muhurtham, Kasturi, Aanandham, Bhandham, etc! Our first set of development team, including Atina, Aahaana, Aanteek, Patraj, and dasa1 worked day and nights to organize the forums! Many members joined the updating team, and the forum slowly grew its way up! There was no looking back! We currently have more than 12 sections to our kitty, and have been promoted to the homepage!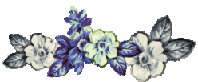 Chronology of Tamil Development Team

13th March, 2007
Atina becomes Moderator
17th April, 2007
Aahaana (Previously known as Meli) - Viewbie
Aanteek (Previously known as Serial123) - Viewbie
dasa1 - Viewbie
Super~Star~Sri - Coolbie
2nd October, 2007
Patraj - Viewbie
Rojapoooo - Viewbie
17th December, 2007
Bluegal - Viewbie
Giriadimai - Viewbie
Promotions
Viewbie Rojapoooo becomes Cool Viewbie
30th April, 2008
Jasunap - Viewbie
Kadhambari - Viewbie
Mathi_azhagi (Previously known as Nallu) - Viewbie
Netra_Rama - Viewbie
19th January, 2009
Moderator Atina becomes Channel Moderator
27th May 2009
MP_Radha (Previously known as aisha_muka1984) - Viewbie
Nithyamkv - Viewbie
Smlaksh - Viewbie
Promotions
Viewbie Aahaana becomes Channel Moderator
Cool Viewbie Rojapoooo becomes Moderator
20th April 2010
Coolbie Anjkhoney
Coolbie Shreenithi
September 17 2010
~*Thamizhan*~ - Viewbie
Eclat - Viewbie
Eljay - Viewbie
Srima - Viewbie
Promotions
Coolbie Shreenithi becomes Viewbie
Viewbie MP_Radha becomes Moderator
TO BE UPDATED!!!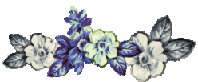 Edited by MP_Radha - 13 December 2010 at 3:19pm