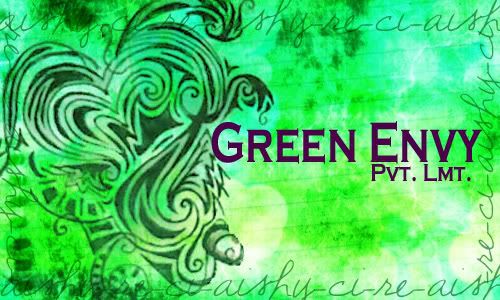 Hello people.
My name is Aishwarya.
Many people call me many different things so you can basically call me anything as long as it doesn't hurt my self esteem.
Let us see...
hmm about me.
Well for one I laugh a LOT. So if I don't know what to say or how to say something I'll pretty much just laugh.
Um... I would be perfect to play the snarky person in Hindi shows. Becuase I am one. Like the nice one that has all the awesome comebacks
just cuz that's all I do, speak in comebacks. When I get bored, i seriously like come up with comebacks... of course when I need them I forget them...
This is my first ever gallery. I had been posting my creations in the "Latest Creations" section but then Sam told me I should open a shop. So here I am.
Opening a shop/gallery.

I am not really good at this mind you; most of what I end up with is just plain bad. So feel free to give me any and all pointers you have for Adobe Photoshop Elements 6 [version 6.0]

Did I mention I ramble a lot? Cuz I do.

Green Envy is a name I thought up in o say 5th grade.[ It was originally something else with green in it but it's this now (green is my favorite color)] And now it's a fictional company with a lame website that no one actually visits, not even us.
But we like the name so whenever we do something relatively creative such as this, we use it and pretend we're important!
[the us is me and my friends]

I live in the US and go to high school here, that's where the "attitude" is from in case you were wondering.
Anyway, down to business.
I will post any and all creations I make here, whether or not I think they are worthy because that is just the kind of person I am right now!
Most of anything that I do will most likely be on these topics:
Shahid Kapoor
Siddhima/Jeran
Iss Pyar Ko Kya Naam Doon
Karan Wahi
Barun Sobti

MJHT
KYPH
Geet
Remix
Baat Hamari Pakki Hai
Kitni Mohabaat Hai: 2

Any random hot guy i like :P
Possibly random movies that i like

Do I Take Requests?
Yes.
You really don't have to ask me if you can ask.
My shop will probably be open all the time.
REALLY.
Just. Ask.
[Don't demand though, i have a prob when I'm told to do stuff... issues]

Anyway, I'm the kind of person that will try her hardest. If you have a request, you can tell me in the thread, but try to PM me,it's the only way to keep organized and I love to do that.
I promise nothing, in fact I will apologize profusely ahead of time for how it is most like going to end up.

However, if I feel that I will not be able to complete the task, I will promptly inform you [which is why you should pm me the request, i might not ck the thread] and possibly refer you [i sound like a dr
]

HOW TO REQUEST is found below
Copyright Stamps:
All OLD work will be printed with:

aish<3
a<3
malluangel
greenenvycreations
gecreations

simple and sweet. just like that.
NEW work will have:
Feel free to use any of my creations, unless i say otherwise, just credit me if the stamps not on it.

My Youtube Account:
http://www.youtube.com/user/malluangel?feature=mhw4
Tumblr [I sometimes post directly there instead of on here]
http://malluangel.tumblr.com/
and its obv from the title :P
http://whyilovekw.tumblr.com/

INDEX: Below

Written Works: Below



Edited by malluangel - 17 February 2012 at 2:10pm