I am very happy to announce today is the day one very special person was born. She is non other than our sweet GM Sangeeta. Happy birthday sangeet. I know her from saat phere days when we used to chat and talk thru pms non stop and I enjoyed it so much. But thru all I get to know her so well How loving and caring she is and help out every one when ever needed!!!!! I like thank you Sangeet for all your help in saat phere and beyond.
Happy birthday dear Sangeeta May God give you everything you desire today and make this birthday best ever.
Tum jiyo haazaro sal sal ke din ho pachas hazar.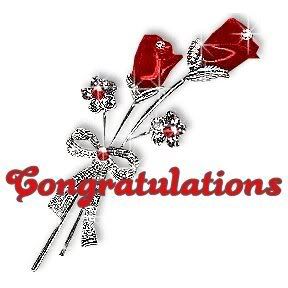 Lots of love and hugs
Raksha


Edited by ramas - 11 March 2010 at 12:15pm