akshara din't expect naitik to come even though her heart was yearning to get a glimpse of him.
she wished to blive it like that too or else if he din't come she would be heartbroken.she got ready absent mindedly while varsha came into her room. akshara was lost in her own thoughts and din't notice her coming in.varsha noticed this and she knew the reason too.she just went to akshara and kept her hand on akshara's shoulder.akshara came back from her thoughs and she looked up at varsha .she forced out a smile.varsha ran hr hands through akshara's hair straightening up a curl of hair.she secretly wished that naitik wuld come today and sort out the problems.
varsha made sure that akshara was dressed well and they both went down.
rajshri cam eto them and she took akshara's nazar. they heard their gate opening and all of the moved towards the front door.
the singhania's got put of the car one by one but akshara was searching for naitik and she was disappointed when she din't find him in the lot.
rajshri looked confusingly at gayatri who gave and re-assuring smile.they all went in .
akshara took dadaji's and bhabhi maa s aashirvaad first and then gayatri and rajshkar blessed her too.
akshara made up some excuse of forgeting something and went upstairs.she culdn't stop the tears from coming out.she lied down on the bed crying and din't hear the sound of the car. naitik got down from the car and he went in. all of them were happy to see him .shaurya went to him and ushered him in.naitik took everyone's blessings and his face dropped when he din't see akshara there.
gayatri came to him and asked him to go to akshara pointing upstairs.naitik quickly stood up and went up the stairs.
he went to akshara's room. he hear muffled sobs as he got inside the room.he locked the room without making a noise.
akshara was curled up on the bed crying her heart out.
naitik cold not see this anymore he went o her na dplced his hand on her shoulder.akshara din't take anytime to realise his touch.she got up to find naitik by her. she couldn't blive her eyes. she thought she was dreaming and even tried touching naitik's hand.naitik could not help but laugh at this.but before he could say anything akshara hugged him.he also hugged her back. her tears soaked his kurta .
after some time akshara composed herself and broke up from the hug.both of them said "IM SORRY" at the same time. naitik told akshara that he was sorry for asking her to go home. akshara said sorry for hiding mohini relationship from him.they promised each other that they would share evrything from now on and will never allow any differences to come between them no matter what.
they hugged again.
they both got up from the bed and akshar was abt to go when naitik held her hands and pulled her towards him.he turned her to face him and kissed her forhead and cheeks akshara felt like a current just pased through her .she started breathing heavily and closed her eyes.naitk kissed her neck and she felt like she was about to fall.naitik kissed her earlobes and whispered in hr ears that he wanted his share too wich made akshara opened her eyes.he tapped his hand on his cheek and akshara gave him a quick kiss.she blushed red and turned to go.naitik again pulled her back. he removed her hair from the back and kissed her.all passion would have been let loose if it was not for the thers calling them down for celebrating holi.
naitik and akshara went down happy and cheerful.this festival was a new begining in their life.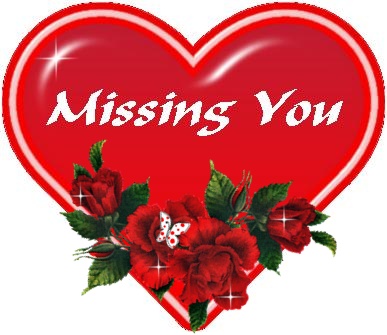 HAPPY HOLI everyone and hope u enjoyed this oneshot
my board xams r begining next week and i want all ur prayers to be with me.
will be back soon