1.3.2010
Sorry only brief updates' I had car accident today' too tired and upset
Deepa and Thulasi happily tell patti their problem settle. A guy willing to help them on education.
The guy they meet at outside bank meet another guy. Tell him he meet 2 pretty girls and can start next project. From their discussions, know this conman sells girl to Thailand and other country. Blackmail the poor girls with photos, so they won't make any complaint.
Lav catches TA starring Thulasi photo with feeling. Asked him to meet paati as soon as possible. TA asked Lav to not be happy as their mother want TA marry rich girl. At that time, their neigbour came and discuss about TA marriage. Say the bride's like TA and want to discuss soon.
Vel's sister meet him at jail, and request Vel to sign for bail..Vel say he don't want out on Bail. Because if he outs on bail than its like he admit wrong. He asked them make sure Deepa speaks on court then he can be free and will get all the property later.
TA at his office..TA talks no stop'. Manager says head office not happy with TA's attitude. Manager says he will try to settle TA problem before transfer other place. TA speaks nonsense say he will do business. And be rich. Manager asked TA to work hard and collect loan. So head office will be happy with TA. Manager asked TA to change and do work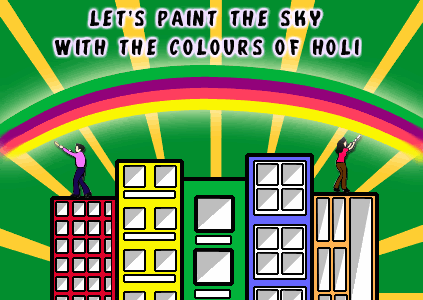 TUESDAY 2ND MARCH 2010
TA's mother aasaya feeding pethi Pooja. In comes sidu sidu Sudha & paavam face Puvi. As usual Sudha takes a dig at her MIL for feeding Pooja , chides Pooja for not eating by herself,& goes in to the room followed by puppy Puvi. Mom tells Puvi/ sudha that she wants to discuss about TA's marriage proposal with them. Informs about the alliance from Bangalore...sings their puranam [ ayoda i am typing it for the third time ]...very wealthy people, granite business , only daughter of that crorepathi, TA will get a vaLmana vaazhkai etc etc. Mom wants to proceed to B'lore immediately to meet the girl's party.Sudha reads between the lines & gets the signal that MIL is trying to settle score with her over the bet.. Gives Pooja's school annual day function as an excuse to postpone the visit .Sudha is quite sceptical of the alliance, feels there should be some villangam here , why should crorepathi party seek their middleclass alliance, further says they must get the OK signal from TA first before any hasty decision , does not want to face more avamanams , already had enough. For every comment of Sudha Puvi 's head just nods & says YES BOSS. MIL realizes that sudha has read her mind, becomes defensive, tells Sudha though she had thrown a savaal in a fit of anger , she had forgotten it long ago, has no ill feeling towards her ..asks Sudha also not to hold on to the grudge, after all only they can take initiative in TA's marriage & not ask some third party to do the talking. Sudha mellows down slightly, reluctantly agrees to go with them but before that she wants a firm confirmation from TA.
Varadarajan's house....Deepa sitting on the floor writing something...Varada comes home tiredly...offered water by wife , asks him about the vehicle..Varada says no luck... feels no point crying over spilt milk...have to move forward , so has decided to take up a truck driver job where he hopes to earn around Rs. 15000 per trip. Deepa & mom are unhappy with his decision...Deepa offers to speak to Tilaka or take up a job to ease dad's burden. Varada shuts her up & asks her to concentrate only on her studies. Meanwhile he receives a call from Tilaka who tells him to collect his vehicle from the police station. Tells him, in spite of him not keeping his promise [of revealing Tulasi's boy friend] , her brother has helped him to get back his vehicle from the police. Happy Varada thank her profusely & leaves for the police station.
A man [ one of Vel's chamcha] meets Varadha outside the police station & hands him his car keys & advices him to get the FC at the earliest. Varadha wants to go inside the police station& sign papers before accepting the keys. The man says since the inspector has gone out , Varadha can come later & sign. Varadha drives away with the vehicle while the man looks on with an evil gleam .[ Varadhappa paarthuppa trouble varadhuppa].
Thodarum ,Thodarndhu kondeeeeeee irukkum .


WEDNESDAY 3RD MARCH 2010
Varadarajan returns home with the vehicle. He is happily greeted by the family members [poor folks not aware of the boogambam coming behind ,rejoice]. Varada says he came home just to share the happy news with them all & now he will take the vehicle to the mechanic shop for repair later to be handed over to the Setji. Deepa once again requests father not to sell the vehicle which is their main source of livelihood. Varada gives a lengthy thathuvam filled lecture , nothing is permanent in this world ,life will go on inspite of loss or gain, determination & faith are the main things one should strictly hold on to , never to lose nambikai which alone can help them sail thru any adversity.He then walks towards the door to go to the mechanic shop. The police jeep arrives on dot [ hey idhu naangalellam edhir paarthadhudhane].The inspector arrests Varada accusing of stealing the seized vehicle from the police station. Any amount of explanation from Varada & deepa fall in to deaf ears.Varada goes for kambi counting .
Deepa suspects Tilaka's hand behind this & decides to take up the matter with her. Reaches Vel's house. Security ,after due permission ,lets her in. Tilaka's husband has subtle dig at his wife .[He made few hilarious comments ... sorry folks am not able to recollect them properly ].He says something like realizing his wife's mahathvam after 20 years who is able to queue up people outside their house for her advice....made MM wait for 3 days to give an intro...made Varada fall at her feet ...now making Deepa come with a begging bowl. Thilaka gives him a stern look & Mr. Tilaka gupshup. Deepa directly confronts Tilaka blaming her for her father's plight while Tilaka turns the table blaming Deepa for her bro's misery....tug of war between them for some time. Vel's lawyer comes in [ ennapa veetululleye olinjindu irundeengala ...correct time ku varinga ].He tells Deepa that her father will get a minimum 6 months imprisonment for the crime. Willing to extend his services to help her bring out her father as wel as get back his vehicle provided Deepa states in the court that she purposely trapped Vel with bribe in order to stop his wedding with Thulasi. Angry Deepa rejects the offer , walks out saying she would never let down those honest policemen who helped her to nab Vel & Truth will always prevail & her father will come out untarnished.
Deepa returns home , finds her sister crying , learns that their mother fainted due to the sock & has been admitted to a nearby hospital , rushes there along with the sister.
Tulasi & patti walking towards the temple , patti as usual polambing & praying for the well being of Tulasi. They are met by Kalyani onthe way who informs about Deepa's predicament.Tulasi is upset & all of them proceed to meet Deepa & her mom.
Thendral eppo veesum ????????


Thursday Update


Sorry for the late update. this is one boring episode.
So deepa reaches hospital and tells her mother all that happened at vel's house. Mother advises her to do as they say. she says how can that be done? that wrong doer will be out. mother says its more imp that ur father comes out. this is best for you and our family. deepa is still
thools and patti reach there, deepa's mom gets angry at thools and says all this happened coz of you.
Patti says what deepa did was right. mother says for people like us dharmam and truth are meaningless, see where we have come because of that. dont support hers . even now if she says vel has nothing to do deepa's father will come out but she only cares about law and order. deepa tries to make her understand that vel is behind bars coz of his bad deeds. but mom says why did ur father go behind bars? if we managed our own affairs nothing like this would have happened. she blames thools for everything and asks r u happy now? how will I manage with my kids alone? thools tells deepa go and do whatever they want. deepa does not agree, thools tries convincing her, tells go to court and take ur dad out. mother here shouts and says why she cares what happens to whom? but mother says she will not come home till deepa gets her father back. thools says they have lot of power and influence and if u dont act now then it will be a life long enmity go and say now. enough for helping me now and go and save ur father. if u dont I will go and say u did this for me. deepa is
Early morning TA gets a call, a lady is crying on phone, TA asks who? she says I am murugesan's wife. he asks what happened? she says how can I say? he says so what shall I buy a mouth for rent?
she says my husband has a heart ache I dont know whom to call, only u can help. then they show that murgesan is fit and fine and excersing. here TA is all shocked, he is like what murg has heart issue? wife says some fake story on how his heart is paining so badly. Ta is like why r u calling me? u should call doc and ambulance. wife says he wont go to doc till u come, he wants to talk to u. Ta islike what am I doc?
she asks him to come fast, he runs from his house, his mother asks him where is he going so soon? he says its a borrower he is having heart pain, if he dies I will have to pay 28 lakhs, will have to work till I am old.
Here murug is having a hearty breakfast. TA comes and rings he bell, murg wife checks and tells its TA, they hide the breakfast and murg acts like a sick man. wife opens the door and starts
TA asks what wrong? murg alla acts sick. he is perspiring and TA asks what happened? let me call ambulance? murg says no I would need bypass, TA asks so what? he gets a call from a frnd and he goes to speak and then murg puts more water. TA asks why he is perspiring so much? murg says see I took loan of 24 lacs now its become 28 and if I die then how can I repay ur loan. he says he has got a party ready to pay for his house, he can repay loan and take rest amount and be happy. wife falls at his feet and says save my thali. he asks what can I do? wife says he wont go to the hospital and that party wont buy house w/o papers, please give us papers for 10 mins. TA is
murg says dont force him, how much he will do? wife begs. epi ends on TA's worried face




Edited by meli - 25 March 2010 at 6:18pm