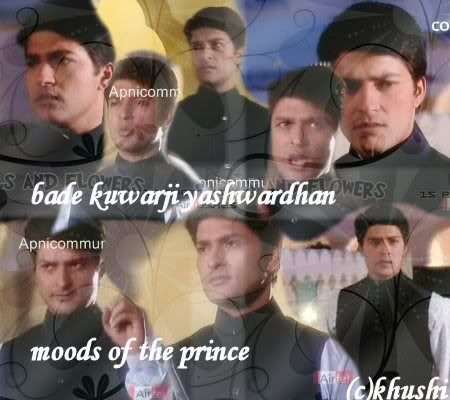 Anas started his career from Chandigarh where he was chosen as face of the week by Indian Express. Then he joined Balaji camp and signed Kahin To Hoga. His acting and his personality made him noticed in this small role too. He had a big fan following.
Then he joined prithviraj chauhan .
and now he's playing prince yashwardhan.
And our best wishes are with Anas. May his entry to the show will bring more fame to the show.
Anas is a singer too and has taken part in many competitions.
Taking forward the legacy of the child prithviraj chauhan aka rajat tokas...is this new handsome actor on a roll named Anas Rashid. "Anas" means love and its also the name of a prophet . Anas Rashid was born in malerkotla , punjab on 31 august. His career got started when he was chosen as the face of the week by the Indian express , he then signed up with balaji and came into the limelight as karthik ahluwalia in kahin to hoga. After that he was chosen for the grown-up prithviraj chauhan and now has become a well known face in television fraternity!
Anas is very down to earth, humble, kind, jolly and perky...loves playing pranks..on friends. He's hardworking and deicated ...and once he decides something ..he's surely gonna get it!..a true achiever..!

plz discuss abt anas in this topic only.
thnku



Edited by khushi909 - 27 February 2010 at 11:52am