part 4

recap- Manisha- I am'..
Your new mom'..
.............
1 Week after Armaan- Ridz wedding
Sunday morning
Armaan is sleeping and snoring heavily around 8.30 in the morning. Riddhima makes tea for him on a daily basis cause Armaan wakes up with a cup of tea without sugar'
" Armaan, jaan wake up, your tea is ready'"
" Sone do naa Riddhima, tum meri wife nai mom ki tarah act kar rahi ho" He further dumped his face into the pillow.
" Accha naa uth jao. drama karte rehte ho.Flight miss karni hai kya, theek hai sote raho'"
She kept the tea and was just getting up to go to her cupboard when Armaan caught her wrist and pulled her on him. " So madam aapko itni jaldi hai flight ki? Flight to 11.30 ki hai naa?"
With one hand she was drawing imaginary patterns on Armaan's chest." Dhyan rakhna padhta hai, ab mujhe ready hona hai Armaan, jaane do."
"Riddhima time bachega agar hum saath mai ready ho to.." " Shut Up Armaan, tum kab sudhroge?" " Shayad kabhi nahi. ..Aaaaah!! Riddhima, chai kitni garam hai, kiss me pleash!!!"
His pout was so adorable that not only Riddhima, any woman would have melted.
Slowly she came forward and planted a sweet kiss on Armaan's lips. Then she ran into the washroom in order to escape Armaan.

BrrRRRRiNNg!!!
" Basket!!!! Your phone is vibrating."
" Receive it jaan"
Hello/ Anjali?/ ya I know everything/ is everything fine/ Niki?/ thank god/ but I am feeling bad about her miscarriage/ are you coming back/ nah we are off to our honeymoon today/ Paris/ your dad..Eheheheh/ Atul was missing you/ bye/ I'll tell her and yes, we will enjoy.
When he kept her cell phone, he was awestruck by the most mesmerizing sight he would ever see. Riddhima was standing in front of the mirror and her wet hair was falling onto her face. She was wrapped up in a towel. Armaan couldn't resist. He encircled her from the back, gently placing his hands on her stomach and started kissing her bare back. He softly put her hair aside and cupped her face.

" Basket, tum duniya ki sabse khubsurat ladki ho, after my mom. He left hold of her and was perplexed and in his own thoughts. Riddhima understood that something was bothering him, which made her uneasy.She sat on his lap and capped his face. " Kya hua Armaan? Kis soch mien dube ho? Koi problem hai?!"
Basket, tumhe thand lag jayegi....jao pehle ready ho jao...This gave him time to think, to think about Manisha. Why had she come? And why did I find her so weird? Why dint dad tell me about mom's death? And most important why dint dad come ?
These questions kept on bothering him. " I am sorry mom, I had to call her mom, because I had to get rid her of her at that time, please forgive me and you always will be my mom." Saying this, he picked up his phone and dialled a number.

Hello, Billy here/ dad/ Armaan, kaise h/ mai theek hun dad/aur tumhari dulhan kaisi hai/ theek hai/ dad, aapne mujhe mom ki death ke baare mien kyu nahi bataya/ beta mai tumse iss baare mien abhi kuch baat nahi kar sakta, jab samay aayega tumhe sab pata chal jaega/ par dad?/ meri problem samajho armaan/ dad mai unhe apni mom kabhi nahi except karunga, get that straight, kal maine sirif unse peecha chudana tha/meri mom ki jagah koi nai le sakta.. He hung the phone.
Riddhima had heard everything. She came out wearing blue halter top and black skinny jeans.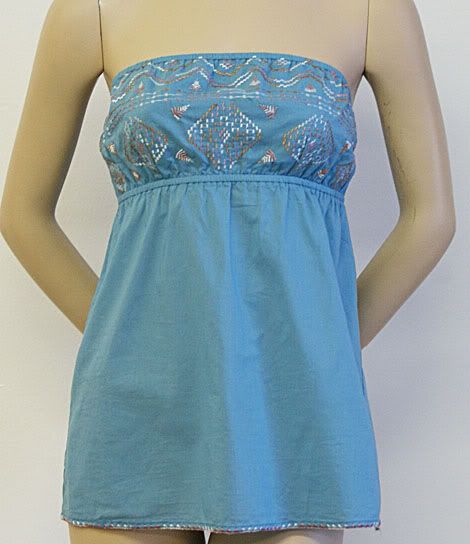 " To tum yeh baat ko lekar pareshaan ho naa? Tumhe mujhpar bharosa nahi hai ya mujhse baat nahi karna chahte?"
" Basket'.mujhe thoda time chahiye tha sochne ke liye, and tum hi par to ab mai apni jaan se bhi zyada bharosa karta hun'." He sat down on a chair. She started massaging his shoulders.

" Riddhima, dad ki kya problem ho sakti hai? Who jaante hai naa ki mai apni mom ke elawa kissi aur ko accept karne ke liye tayar nahi hoon? Mujhe koi problem nahi hai ki dad dusri shaadi kare but mai unse koi rishta nahi rakhna chahta hun, who meri mom kabhi nahi ho sakti Basket.."
" Mai samajhti hun Armaan'" She was worried over Armaan. He caressed him just like a mother caresses her child. " Don't worry..!"
" Basket, mujhse waada karo ki ab hum sirif ek dusre ke liye jienge'"
"Armaan, mai to hamesha hi tumhari liye jeeti aayi hun'I love you..accha ab tum jao ready ho jao'aaaah Armaan..!!!"
" kya hua ?"
" Time dekho..9.30'iss time par hume nikalna tha'.go get ready in 5 minutes"
"Riddhima 5 minutes? That's not fair , tum to poore aadhe ghante mien ready hui thi'theek hai aata hun.."
........................
Hello Muski/ haan hum pahunch rahe hai'10 minutes/ is everyone there to see us off? / good, haan bas Armaan ke wajah se late ho gaye..chup karo Armaan/ nahi sorry Armaan tang kar raha hai../ bye/
.............................
At the Airport
Padma ' beta Armaan, pahunchte hi phone karna, bahar ka kuch mat khaana and Riddhima tum bhi sun lo'
Shashank- arrey Padma, yeh log ab bacche thode hi hai, abhi inke khud ke bacche iss duniya mien aaenge'ab jaane bhi do..
Armaan and Riddhima's eyes met in a smaal eye lok. He winked at her. She blushed.
Rahul- uncle sahi to keh rahe hai naa'.
Muski- haan aunty
Padma- tu chup kar, bigad degi mere bacchon ko, aur aap bhi, duniya bahot kharab hai'..blah blah blah
She kept on talking but no one listened. They pretended to, except shashank who had no other option left.. Rahul and Muskaan were busy with each other . So were Armaan and Riddhima.
Muski- Atul ne tumhe happy journey widh karne ko kaha hai '. Usko kuch emergency case mien Dr. Keerti ko assist karna tha..
'.
Announcement: all passengers boarding flight number BA174'.plz come and board the fight'
Riddhima- so guys its time to go'
So they hugged each other just like a typical farewell scene and they took their luggage ant vanished into the crowd till they could be seen nowhere.
Rahul- inhe dekhkar mere dimag mien idea ayya hai aunty' kyu naa aap dono aur hum dono second honeymoon pr chale..
Shashank ' not a bad idea
Padma and muski[ to their respective husbands] ' badmaash'!!!
'''''''
Meanwhile ,
At a hotel room in Mumbai,
Billy stressfully roaming here and there. Manisha enters.
Billy- tum sahi nahi kar rahi. Mai chahke bhi kuch nahi kar sakta.
Manisha- bas, mujhse shaadi karlo, Armaan ne bhi kal mujhe mom ke hi dia'
Billy- nahi , uska phone aaya tha, usne tumhe mom sirif peecha chudane ke liye kaha tha
'''''''''''
Everyone in the flight noticed Armaan and Riddhima. They looked so in love. People could sense the flow of loving emotions between them. They instantly liked this couple.
Armaan took advantage of this, kissed her in front of the passengers and the passengers started hooting.
He shouted at the top of his voice.. " Guys, WE ARE ON OUR HONEYMOON..!!"
Precap- What is wrong with Billy and Manisha??
Finally, Armaan and Riddhima are in Paris'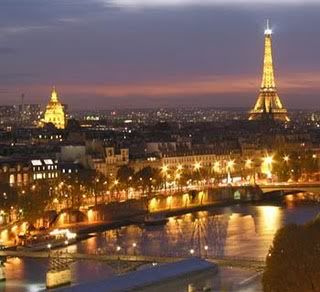 Edited by candygurl_ksg - 19 February 2010 at 12:24am