OMGGG! Mimi!! its ur birthday!!
With my long posts as n ur FF's
This gonna be short but Long
[lucky you I decided to check the Forum's sticky topics now]
Edit:
Mimiii!!n OMGGG!! IDK You birthday was today! If I had I'd have made a BIGGIEE Post! OMGG Happy birthday Dear! You are one of the most sweetest+greatest+Understanding+Lovely+Superbest?+Funny+Wittest+Likeable person i've ever met! = Screams a 'happy birthday' In you ear. Da poem turn:
Each year your birthday reminds me
That I really want to say
I'm very glad I know you;
I think of you each day.

I hope you enjoy your birthday,
All the pleasures it has in store,
And because I appreciate you,
I hope you have many more!

----
On your birthday I wish you much pleasure and joy;
I hope all of your wishes come true.
May each hour and minute be filled with delight,
And your birthday be perfect for you!

---
A gift for you: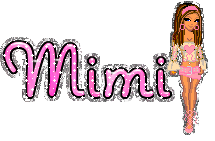 ]
</P>
Happy birthday!
Love,
Lipsa


Edited by Lipsa_mjht - 07 February 2010 at 4:36am