Hi Guyz....


!! Month of Love has Arrived !!


What is Valentine's Day ??
St. Valentine Day is a day of the year when you can express your love to the people you appreciate. A legend say that St. Valentine was a Christian priest. He had been thrown in prison and beheaded on February 14, because he secretly married couples-it was forbidden. And also because he performed a miracle-he healed a jailer's daughter of blindness. He wrote her a letter and signed it ''From your Valentine'.
Many historians believe that sending poems on this day originated with the capture of Duke of Orleans, during the Battle of Agincourt. He sent his wife a rhyming love letter, from his prison cell in the Tower of London. February 14 became the date for exchanging love messages and Saint Valentine became the patron saint of lovers. In our days people give gifts as well as cards to the people they love.
Give your partner a kiss and show how much you love him. ''A quick kiss is a great sign of affection, takes no time and costs nothing.' This guarantees you a wonderful and unforgettable day.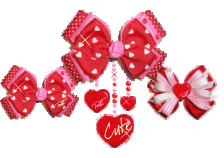 So Lets Celebrate this



Beautiful Month full of Love


by
Cherishing the Love & Tender Moments from


Yeh Rishta Kya Kehlata Hai



Be it Be,

NaKsh

ShaVa

MohIni

So Come Lets Share Out Beuatiful Thoughts, Moments Of Love from Our Fav. YRKKH.

We all Know the Present Track/storyline isn't much Interestin n Worth Watching ,

so this can proove to b a better way of Celebrating the Whole Month of Love.

Just B'cos our favourites are goin through a Tough Time doesn't mean we'll let go this

Special Season of Love 2010


A Valentine is nothing like
A chocolate or a rose.
For in a week these shall be gone,
But Valentines remain.
If love were always sweet to tongue
Or fragrant to the nose,
Each day would be like Valentine's,
And we would go insane.
A Valentine just hangs around
Waiting to be kissed
Long after special days have passed
And every days are here.
So one is wise to choose one well
And chocolates to resist.
For in the midst of mania
It's nice to have one near.
So Lets have some Mesmerising Thoughts to Share n Wish Each other a

Life Full of Love from their Close Ones n their Beloveds too...

You can Dedicate Poem , Poetry, Verses, Cards..

anything to Your Friends here on YRKKH & make them Feel Special....!!

Hope You A;ll will Love this initiative of Mine n have a gr88 Time.

For making each day a Special Day..here's a List of all the Days Defined Specifically !!

The Ancient Greeks & Romans identified the Rose

with their Goddesses of Love
referred to as Aphrodite and Venus.
'Rose' means Pink or Red in a variety of Languages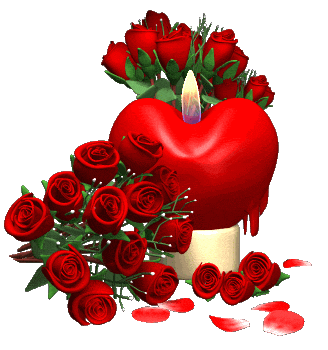 Maybe yes, Maybe Not.
February 8 is called the Propose Day in the Valentine week. If you believe in the week-long Valentine's celebration, then go out and tell all today for Feb 8 is the day to propose.
According to the valentine week myth, February 9 is called the Chocolate Day. If you believe in the week-long Valentine's celebration, Feb 9 is the day to gift a box full of chocolates to your sweetheart.
Feb 10th is Teddy Day

in the Valentine Week.
Say 'I Love You' with this beautiful e-card. Make your sweetheart feel special on Teddy Day.

Feb 11 is Promise Day in the Valentine Week. Now this thing is getting wackier by the day.
I started tracking the days in the valentine week just for fun. So, what are you gonna promise your sweetheart

on Promise Day?
We All should promise Lots and Lots of Love and never ever break their hearts :)
So! Feb 12 is Kiss Day in Valentine week. Seal your love with a Kiss.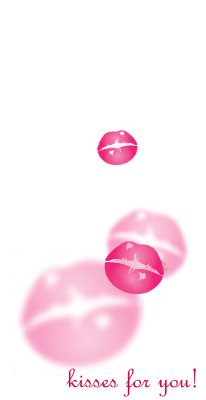 It's Hug Day....Send a warm hug ( Bole to jadu ki jhappi dene ka ) to your friends and wish them. Best thing about hug is A hug is like a boomerang - you get it back right away.
Today is Feb 14 and Valentine's Day. Happy Valentine's Day!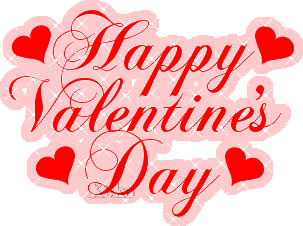 & Here's Wishing All My IF Buddies a Very Very Happy & Enjoyable Month of Love
Loadz of Love & Hugs