lilindiangurl13

Hey Ashu!
I still remember the first time i meet you which was in the Pagal Khanna CC.
Im very happy that i meet you and got to know you.
your an amazing person and a mind-blowing friend to have....
Did i mention that your a marvelous sig/avi maker
i dont comment but dont worry i look at all your work and press the LIKE button
I hope that today on your birthday all the wishes that you have come true
Enjoy your birthday with your family anf friends and eat a lot of cake and dont forget to save some for me....

Here is a little gift from me.... Hope you like it
(thanks wids for making it)



muqualp
OH MERI APPLE!!!
Happy Happy Happy Birthday ...
am gonna go all sappy here --
you are the apple of my eye
and i dont know what i'd do without you!!
love you soo soo soo soo soo darn much!
thanks for always brightening my day, you truly rock...where would mango be without her trusty apple
well so um you're 18 huh? oo my lil sisy is growing up *sniff* though ur like only a couple months younger than me.. pata nahin kyun i've always had lil sis kinda thing for u
well hun i hope u have an amazing day today! hope to have that LONGGGG chat with you today...or this weekend!
i wish you all the happiness in the world! may Allah give you everything you wish for meri jaan!
lots of hug and kisses

Mangoo



indiandoll89


Happy Birthday Ashu!
Can you believe we've know each other almost three years now?
I'm so glad that I have a friend like you Ashu!
All our talks are so much fun and you always make me smile no matter what my mood is and only a few people can successfully do that!
On your special day, I wish you all the happiness in your life because someone as awesome as you deserves all that and many more!
Love,Meera



~Deep~

Hey Ashu!

Wishing you a very happy birthday! Hope you have a rocking day as you turn 18! :D Enjoy your last day as a kid to the fullest :P Iske baad there'll be lots of responsibilities, even more stress and schoolwork.. LOL! Naah, I'm sure your year'll will be filled with just as much masti as the previous one, and you'll keep rocking like you've always done :)

I wasn't sure what to gift you since we haven't really spoken in a while now. But I decided on Sameer and Avni. Hope you still like them? *fingers crossed*
If not, then I blame you for not talking to me and telling me your new obsession! :P
I also watched that scene especially to you since I was thinking about adding some more text. It looked stupid when I did it, so I'll put down the convo here instead (as a prove that I actually watched the scene
)
We should do something special for Ashu's birthday!
But what should we do?
Idea! Why don't you make her your Midnight Sameer special?
With cream and strawberries!
Hope you LOVE strawberries! *Fingers crossed again*
Love you lots
Deep :)



*Fiza*
Happy Birthday Ashu
We celebrate a person who
Brings happiness to everyone,
Someone who gives more than she gets,
And fills our lives with joy and fun.
So Happy Birthday, and many more!
We hope you make it to a hundred and two,
Because we cannot even dream
What life would be like without you.



teenindia_usa



jassiee
HAPPY BIRTHDAYY ASHUUU!
hope you have the best day everrr!
i love youu so much and your sigs <3
and i miss you soo much :( i hardly come on anymore ugh,

i hateee it! :( we should catccch up some day!
anyways have the best one, hope you get everything you want ;)

jassiee. <3




viniva sharma
HAPPY BIRTHDAY ASHU
mayy u gt all u desiree dis year nn havv a blastt!!!
doo invitee me to d partyy n plzz mujhee igy m,e effect daalna sikha dena
okayyy jokes apartt i wishh u a veruuu happy birthdayy n bestt of luck for d forthcumin yearr!!!
here z a lil gift frm my syd!!
hopee u lyk itt!!!
luv
vini



-irreplaceable-
Hey ayesha,a very Happy B'day to youuuuu.. Have a great day nd a great life ahead.. Hope all your wishes come true nd you get all you've ever wanted.. all the very best..Take Care alwayz..Hoping the very best for youu..Luv Ya! <3



~*manai*~
Ashuuuuuuuuu!!!
Happy birthdayyy jaannuuu
i hope your birthday is everything you want and you get every gift you want!!!
i love you soo much ! you a great friend and you have always been there for me to talk to you laugh with, and fight for boys with! lolzz Remeber our boy fightsss!! don't worry sis i will always be willing to share any guy with you EXCEPT Robert Pattinson!!!!! hope you have a greatttt birthdayyyy
iloveyou!
manai



Yamu21
Many many Happy Returns of the Day!!OMG you're 18!! I can't believe it!! A whole year ahead of me!! I hope this year turns out the best for you!!I hope you have a wonderful, wonderful birthday!! And gets tons of thousands of presents!I hope you never change and stay just as sweet as always and we get to be friends forever! Thank you so much for all the help and support you've given me through time. You're an amazing friend!

Love you tons!!

Yams.




shala-deepz ucu Ashuuu!!!
Guess what?
It is ur B-D sweetheart.
happy birthday!!!
wish u all the best and i hope this day will be full of joy and happiness.Ur a very sweet firend.i am a fan of ur creations.keep it up.and once again HAPPY B-D!!
--Shala



-Nadii-
Hey Ayesha
Many many Happy returns of the day...
Hope this day bring u lots lots of happiness and may u always be happy...
Lots of love
Nadia



*Shifali*
Ayyyyeeeshha!Happy Birthday!Hope you have a great day and have your life filled with happiness, jokes and love.Shifu



*shilpa*karan*
Wish her a very very very HAPPY BIRTHDAY !!!!!!!!
Many many many HAPPY returns of the day ........
May all her wishes cum truueee .........
ENJOY UR BIRTHDAY !!!!!!!! HAVE FUN !!!!!!!!! luv reema .....xxx



Rozain
Salam
Here Goes a Wishes For a very Special Friend & Sister

""" Bubbly, Dolly, Sweeto Apple Pie """

Have Very Special Happy Happy BirthDay
Many Many Happy Returns Of The Day

Instead of counting candles,
Or tallying the years,
Contemplate your blessings now,
As your birthday nears.
Consider special people
Who love you, and who care,
And others who've enriched your life
Just by being there.
Think about the memories
Passing years can never mar,
Experiences great and small
That have made you who you are.
Another year is a happy gift,
So cut your cake, and say,
"Instead of counting birthdays,
I count blessings every day!"
" Birthday Cake "
" Gift Bundles "
" A Special Hugg "
" Pray "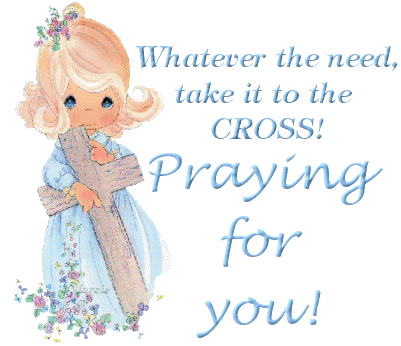 With Love Saadia







Edited by Rema_Ranvijay-S - 28 January 2010 at 6:38pm