Eh Chokri su thaye che?
Woh Malik, maine Hemaben or Aditiben ko Thank you bole re thi.
DM: Kem?
Santo: unke kam ke liye is Forum me.
Thek che, mari tharfe se Thank You as well!
Hiten: See Papa agreed, to saying thank you Hema and Aditi, all we had to do was send Santo in!
Toral: Wow PatiDev kya idea tha.
Shaskank: Tum Dono ka hogaya toh thank you's per start kare?
Maulik: Are we starting? I don't have much time
Birwa and Kaddu: Yes Maulik Bhai!
Everyone: Hema and Aditi Thank You!

Here is a bouquet for both of you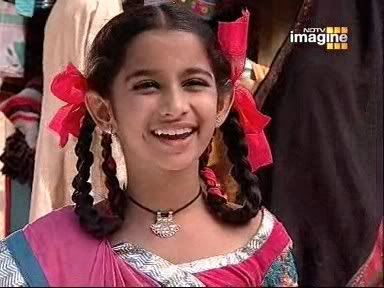 Flowers to milage toh ab sub ke messages

dkmystery
Hey,
I would like to thank all of our frnds who have done a gr8 job, though Bandini is going, donno where

I've stopped watching it, just come to forum for the lovely guys here...
and hugs and to Hema specially as, as far as I remember she was the one who got to meet Prashant (Kanji)

bumtrinket

Mallika113
Aditi and Hema, both of you are doing a fantastic job on monitoring this forum and keeping it uncluttered ! I really appreciate your efforts in taking the time to do this and listening to us too when we have complaints and attending to that quickly. It is not an easy task to watch over everything that the members post and do what is required to keep calm in the forum, but you guys have managed it so well.
Thank you so much for your patience and dedication.
We all appreciate it so much. Bandini is my main home at IF and you guys make it such a nice place to be
Happy Anniversary to both of you ladies and to all the other members
Mallika113

anna44
A hearfelt gratitude and millions of thanks to Aditi and Hema for continually supporting Bandini.
Anna


ammoos
Thank you Hema for organising and managing these handful of besharams who never stick to the actual topic
and a HUGE
for showing so much patience in dealing things
and everything and BANDINI forum is a decent forum just because you are there to look into every thing.
Aditi
This is for your innovative methods in managing and lots of kissses for your time and hard work here in the forum

nikita_88
Hema and Aditi
Thank you for all your hard work
over the year
Keep it up!

The whole Bandini team would like to say Thank you to you guys for all your hard work and love to see you continue with it!

Credits:
For DM and Santo and Monghi pics: Mombasa00
For Banner: Saksham
For Siggie: Dew-Drop
Plus a sorry to all the members I didn't get round to PMing for messages please feel free to add your messages!
Please ignore all mistakes with spellings in Hindi and Gujrati!


Edited by nikita_88 - 19 January 2010 at 5:39am