Miley Jab Hum Tum
Masti Ki Pathshala


^^^credit Payal

Hey MJHT'ians



This is Our Official Miley Jab Hum Tum Appreciation Thread made for Other Actor/Actress's of the Show. As we have one for MayUr and SaJan so why not for rest of the Cast and Crew of the Show. The show is a family and all are an integral part so others too should be respected and appreciated for the hardwork they put in.

So here is the List of Actors/Characters from the Show




~~~Friends~~~



Abhishek Sharma as Benji

Benji is Samrat's Best Friend, but of course after Gunjan. In a way he's Samrat's Right hand. Always there for friends. His only concern in life is that he has no girlfriend. We often get to see his dostana with Uday Bhaiyya, but he's one of the best person anyone would wish for as a Friend.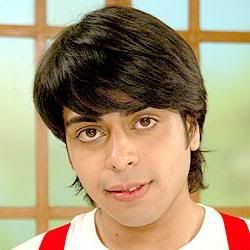 Jas Karan Singh as Uday

Uday, the Dumb of all. But the sweetest when it comes to his 3 Sisters and Friends. He often cracks joke which might necessarily be a joke but it does make people around him have a smile. Other than his sisters none bother to take care of him so he loves his sisters a lot. One who jusr cant survive without FOOOOD.

Navina Godbole as Dia

Dia, The Diva of Excel College. She's Samrat's eye candy. Girls are jealous of her and the guys just don't stop staring at her. She makes her own style statement. She's as beautiful as her heart. Best for her friends and the worst for people who try to hurt her friends.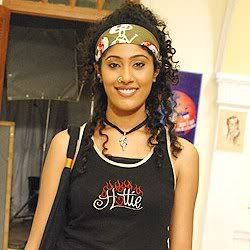 Shraddha Musale as CJ

CJ, the second ranker after Mayank. She's cool and naughty. The only girl with whom Mayank interacted with. We could better call her as the LUCKY girl Mayank spoke to and also the one who used to get scrumbled due to MayUr fights. As both directly or indirectly relied on her.

Hazel As Annie

Annie, Dia's left hand. A friend and confidante with whom Dia has planned most of the Occasions. Be it of college feast or getting her cousins away from her Friend Samrat. She's always been there for Dia, be it good or bad times.

Chacko

Chacko, Dia's right hand and Annie's supporter. It's their team who have been equally responsible for making Dia's plaanings a success. Naughty at nature yet a helpful friend.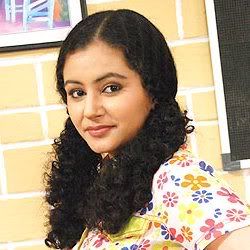 Vatsala

Vatsala, Gunjan's first friend in college and the one who had a crush on Samrat. A sweet friend who helped Gunjan a lot.

Preeti Keswani as Sheena

Sheena, another student who though tried hard to stay in the Gang, but could'nt make to their hearts. She first tried to ruin Samrat and Gunjan's friendship and that was the mistake which made her leave the gang and the College. But thanks to her Samrat realized his hidden feelings for Gunjan.

Rahul Arora as RanVijay

RanVijay, College's stud who entered Excel and things changed for All. Specially Dia as he entered her life as her best Man. Though soon she reaslised that he was not meant for him. But thanks to him Dia realized the importance of her family(Nupur, Uday, Gunjan) and Friends(Mayank, Samrat, Benji).



~~~Family~~~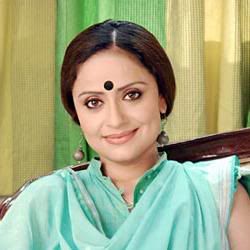 Vaishnavi McDonald as Shilpa Sharma
(Mayank's Mom)

Shilpa Aunty, Mayank's Mom & his support system. Infact she's Mother India. One of the Best Mom's anyone would have. Beain a single parent she's given everything to Mayank that has made him the person he is. She's more like a Friend than a Mother. And iss Maa ko ek hi shikayat hai, ki iss Maa ka Beta kabhi nahii bigadta




Shishir Sharma as Bauji(1)


Anang Desai as Bauji(2)

Shashi Bauji, Nupur Gunjan's father. The man who's brought up his 2 daughters alone. His daughters are his pride and his strength. He's been very strict on his principle's. Though he left his daughters alone in a city like Mumbai, but always believes that Daughter's can be proved as good as Son's




Jaanvi Sanghvi as Bui

Ratna Bua, Motherly figure to the Girls(Nupur & Gunjan). Though she seems to be a tough task master but has a sweet n soft heart who always wishes the best for her children. She's not modern and believes in old customs and traditions and wants her children to follow them too.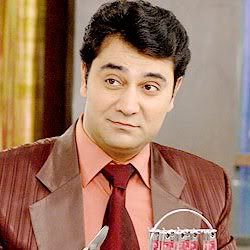 Chacha Ji
Chacha, Dia and Uday's father. Businessman by nature. He's brought up his children with all the comforts in the world. Nupur and Gunjan stay with him and always has been there as a father to them.



~~~Family~~~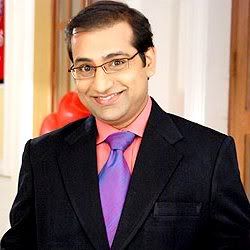 Jaineeraj Rajpurohit as Principal Saxena

Principal Saxena, the Coolest Princi. Though he's very disciplined when it comes to Excel, but has given good freedom to his students too. Its his jokes and naughtiness that sets him apart from others.

Melissa Palis as Miss Aha

Miss Aha, One of the sexiest Professor of Excel. Not just the College Professor's but the students too have a Crush on her. Benji being 1st in the line.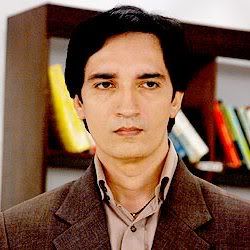 Puneetchandra Sharrma as Prof. Deodhar

Prof. Deodhar, strict and disciplined just like his personality. Hates students who bunk lecture's and break the Rules. Appreciates inteligence.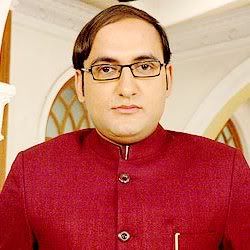 Deepak Pareek as Pof. Shukla

Prof. Shukla, the Hindi teacher. One who uses Sanskrit to talk to the students which often goes just above the head for people around him. He does'nt like the usage of English words while talking in Hindi.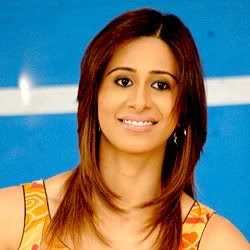 Kishwar Merchant as Tammana

Prof. Tammanna, the prof. who made the gang realize what they mean to one another through the play she set for the College& the gang.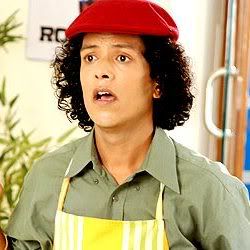 Chinu

Chinu, the canteen owner whose like a friend to the Gang.

~~~Special Appearances~~~

Sumeet Soni(Purab)

Purab, Samrat's Good friend. One who helped unite Gunjan and Samrat after their 1st tiff. Its him who had been the angel in their life then. Samrat's friend who later on ended being Gunjan's Friend too.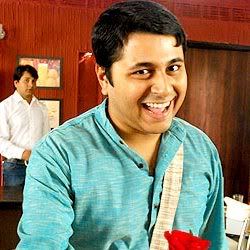 Gautham Hegde as Chironjeet aka Chiru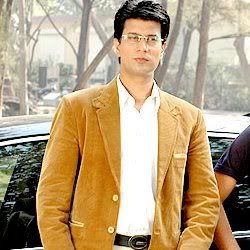 Sudhir Sharma as Chunky Mishra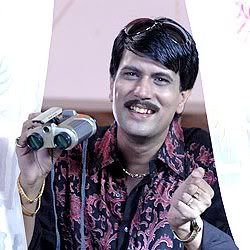 Sudhir Sharma(Lucky Mishra)







Thanks n Regards
MJHT & IF Dev Team