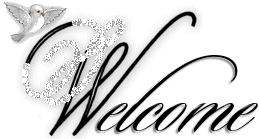 Hey Guys!!!
well i was sitting at home today and watching some old news about couples so i thought we can play a game on this forum since its about making couples.....
So as you all know we have a lot of famous Holly/telly/ Bolly-woods that are very famous and all....
So the point of this game is you have to give a name of a couple from either Holly/Telly/Bolly- wood and they still have to be together......
For Example:
This will work: Hiten and Gauri
This wont work: Karan and Shradda ( cuz they arent together)
So i hope you guys get it and if your confused then feel free to ask me and lets see how many couples we can come up with.....
Love
Roshni


Edited by lilindiangurl13 - 06 January 2010 at 4:35pm