well im here with another oneshot , i dedicate this to all yeh rishta fan's
it is family oriented but certainly has my fav couple in it
||






||

May The Year 2010 Bring for You Happiness,Success and filled with Peace,Hope & Togetherness of your Family & Friends....Wishing You a...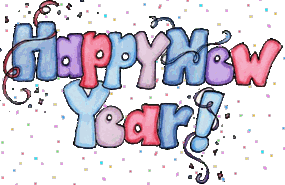 HAPPY BIRTHDAY TO U!!! HAPPY BIRTHDAY TO U!! HAPPY B'DAY HAPPY B'DAY! !HAPPY B'DAY TO U
A women in her mid 50's stood in the middle as all the others around her sang birthday cheer.
she looked good dressed in an expensive saree which her son and daughter in law had got for her on her birthday but this was not the gift she wanted .and she was going to ask them today!
she wa gayatri singhania she came to the singhania house years back married to rajshekar singhania.she had bonded well with everyone and had done her duties exemplarly well.she was now a saas herself.she had 2children naitik singhania was the eldest and the other one reshmi singhania.
he face lightened up when she saw the decorated hall.none of tem had told it to her. she smiled seeing her family happy and together.
she felt proud to be having a supportive and loving family like this .she thanked god with all her heart.naitik brought the cake forward and she cut the cake. she fed it to her husband rajshekar .she felt her cheeks turn pink even after all these years after marraige.she fed the other too.
one by one they gave her the gifts except naitik and akshara.they had already given her the present a beautiful saree wich theyhad brought back from agra when they went for a trip.
she playfully asked them if they hadn't bought a gift for her.naitik noticing the sarcasm in her voice decided to play along well i thought i wuld ask u and then by sumthing wich u crave fr the most.her face lit up and she msield at himand tooka amomnet to decide on it well she said god gifted e with a caring husband,loving children and family and she doesn't need to ask more but since he asked her she was asking for a grandchild .she looked up at akshara and naitik who looked embarassed.reshmi and nandini gigled and naitik gave her a look and she kept still.
rajshekar came to his son's and daughter in law's rescue by mentioning about breakfast.al of them proceeded toward the dining table .naitik held akshara back and looked at her she had her cheeks pink and he smiled at her.she nudged him on the chest and went to hel the others.
they had a wonderful breakfast.
gayatri and bhabhimaa went for shopping but little did gayatri know that there were more surprises waiting for her.
all the others got busy decoratign the hall for the birthday party.akshara's family was also invited along ith soem colleagues and other family friends.
it was dark when gayatri and bhabhimaa came back.bhabhima had delayed and tok ample time to decide on the things to buy so that they culd get enought time to prepare fo the surprise.
the house was in darkness when they reaced home.gayatri looked at bhabhima who tied to wear a shocked look
.gayatri went in tot he house and to he surprise suddenly the lights came in .
she saw a flly decorated hall and her family standing all smiling wishing her. she went tonto meet the guests and she felt really happy taking presents and thanking them.she cut the cake after a short time
she thanked al of them present from the bottom of her heart.
all were equally tired and worn out .naitik and akshara proceeded to their room.
naitik went to change and saw akshara standing staring at the sky near the wndow.he went behind her and hugged her fom the back.he turned her to his side and kissed her fore head.she smiled back at him and kissed him on the cheek too.naitik was so excited preparing for his mom's b'day and everyhting went as decided and he was happy to see his mother happy.
akshara stared at him for soemtime drinking in his expression as he stood there appy and content able t make his mother happy.
naitik....naitik turned to face her .... he held her by tha hand and pulled he towards him.she had her hands on his chest as she leaned onto him. naitik maa kitne khush de na??? naitik smiled hearing it.now he was alone with his wife and he was in a playful mod he teased akshara saying that haan she was really happy but it wuld ahve doubled if she got what she asked from us. he smiled at her and she looked down and said but she will in a few months time, naitik's hand and placing it on her stomach.
naitik was taken in by surprise .he was beaming with happiness "We still have to go to the doctor to confirm it but I'm pretty sure"akshara said shying away and hugging naitik.he hugged her back and picked her up in his arms.asjara was shocked by this.he held her close to him and whispered thank u,thank u akshara "I LOVE U".
he wnated to run down the hall and tell this to eveyone but akshara stopped him and asked him to wait till they got it confirmed.they both lay on the bed close to each other happy and content the way their lives had shaped up.
naitik woke up in the mornign to find akhara brushing her hair .she ha already washed and was looking beutiful as she was.he went to the washroom and came down wearing his suit.
naitik went straight to gayatri and asked her whether he could take akshara out for shopping.gauytri smiled at him and agreed.
they left after having breakfast.
naitik took her to the best hospital in udaipur and took an appointment with doctor suhma rastogi who was a famous gynaecologist. they wated for soemtime and thena nurse came an claled their name mr&mr's naitik singhnia.they walked to the room and was welcomed by a pleasing smiel from a women in her mid 50's .she asked them their age and asked akshaar to lie down on the bed.she did soem checkup's and told them that the report will be ready within 1 hour.
aksagra and naitik went to a mall nearby and did some shopping.naitik went up to a toys shop and looked alover it deciding things secretly n his mind.
they both went back to get the report and to their expectation it was confirmed akshara was expecting!!
naitik wanted to pull her close and hug her but he did not allow his feelings to take possession of him.
he stopped on the way back and bought boxes of sweets.
gayatri and bhabhimaa were surprised to see them back early and gayatri noticed a change in naitik's face he was looking really happy.he hugged bahbhimaa and gayatri mom. akshara smiled seeing this.
mom im soooo happy today!! sooo happy!! a new person is gonna come in our lifes soon. im going to become a" Father".im the happiest person in the world.
gayatri and bhabhimaa were really happing herign the new gayatri jugged ehr daughter in law whie akshara blushed red.bhabhimaa phoned rajshekhar and told him about this.
akshara phoned varsha and she was realy happy.varsha ra to break the news to rajshri,shaurya and the others.
all of them were happy for naitik and akhara!!


this is my new year gift to u!!!
thnx for ur support!!