Hello Everyone,

It is time to vote for your favorite quote, siggie, avi, vm, and ff.
Remember to participate in newsletter and to have your creations nominated.. you need to post your siggies/avis in the creation gallery and you need to post your FF update and Video mixes in the media center. Don't be disheartened if your creations is not nominated... you will have a lot of opportunity to get your creation nominated
Please vote for your favorite.
You can only vote for ONE in each category..

Quotable Quotes


1. "Ab khule dil aur dimaag se paro in sab khaton ko" By Mayank.
2. "Mein jin bhi logo se pyar karta hun...wo mujhse dur kyun chale jaatein hai?" By Samrat.
3. "Kya tumne kabhi nahi socha ki tumhare is mazak ka mujh par kya asar hoga nupur?" By Adhiraj.
4. "Mujhe jaane se pehele Adhiraj se baat karni hogi" By Suhani.
Best Scene
1. When Mayank goes to Samrat's house to make him understand the whole situation.
2. The song Salam-e-ishq.
3. When Suhani confronts everything in front of Samrat & Adhiraj.
4. When Nupur pologises Adhiraj for her mistakes.
3. By saher_90



4. By Sano88




5. By -Jiya-
Avis

1. By Miketa
2. By fizii_gurl
3. By _LalithaJanaki_
4. By xaviara

5. By nanditasingh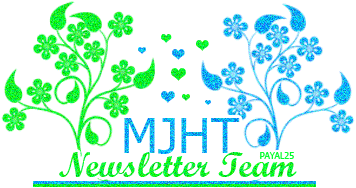 Group 4 Newsletter Team
piya2025
Raee_rockz
ramsha247
Rema_Ranvijay-S
ritu_randy
robbieluvr
romiebee2002
sajan.rocks
serialfreak
StarryEyedGyal
trouble_maker
sweety307


Edited by sweety307 - 22 December 2009 at 6:29am