HAPPY SWEET 16TH BIRTHDAY
YUKTI!!!!!

Hey Bestie here's a small msg for a sweet person like
yourself
On your birthday
I wish for you the fulfillment
of all your fondest dreams.
I hope that for every candle
on your cake
you get a wonderful surprise.
I wish for you that
whatever you want most in life,
it comes to you,
just the way you imagined it,
or better.
I hope you get as much pleasure
from our friendship as I do.
I look forward to
enjoying our friendship
for many more of your birthdays.
I'm so glad you were born,
because you brighten my life
and fill it with joy.
Happy Birthday Bestie!!!!
luv u
Blow the candles and make a wish!!!!!
Here are your gifts!!!!!
Hey bestie here are some messages from your
Friends!!!!!!
Rinkaay:
FIRST OF AALL WISH U A HAPPPPYY WAALA B'DAY SWEET HEART!

MAY ALL UR WISHES COME TRUE...LIVE LIKE AN ANGEL


WELL YOU ARE ONE ALREADY

PAAARTAAY TIME...WE AALL WANT ONE HUN...BADI WAALI


LUV YA YUKTI...SHE WAS MAH FIRST FRND!

I STARTED LOVIING IF..ONE OF THE REASON WAS HER..LIKED THE WAY WE USED TO TAALK ABT MJHT


AND BOTH OF US GOOT SICK AT DE SAME DAAY TOO!

WHAAT A CO-INCIDENCE


SHE IS A REALLY HELPFUL & A SWEET GAL

BOLE TO MAAASSST


WISH U AGAIN A BEAUTIFUL B'DAY!
ENJOY ON UR SPECIAL DAY SWEEDIIE!


MWAAAH!!



Pooja:
heyyy yukti...
HAPPY BIRTHDAY
... HAVE LOADS OF FUN... ENJOY THIS DAY.............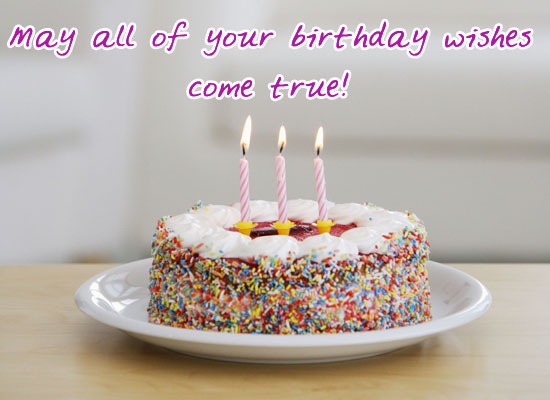 pooja
Saba:
Happy Birthday Yukti!!! i hope you have a wonderful birthday and a great year ahead!!
<3 Sab
Sazi:
Heyya Ms. Hottie this is ur sexi...
I wish u a very very happy bday me love.
Hope you have a blast during ur bday, and keep remaining hot for ue sexy...
Love u mucho Hottie...
Anu:
wish u a very happy b'dae yukti!!!!!!
haf a really gd b'dae and haf a bash :))))
luv u loads and hope u get all u want in ur life :)

anu
KaJen1:
Happy Birthday Yukti
Hope you have a great birthday
Hey Bestie Happy Birthday once again. Hope you have a wonderful day!!!!!!!