The funny thing is that both Shahrukh and Kajol maintain that they don't understand what "chemistry" means but they do always remark that the reason why they work well together is down to the amazing comfort level they have with each other, which arises through the fact that they are such good friends. Their interaction offscreen is as entertaining and adorable as onscreen!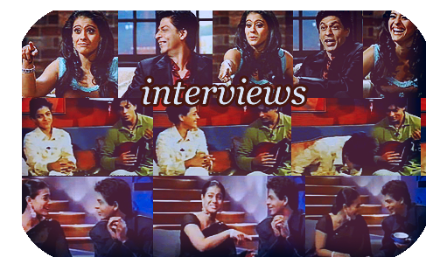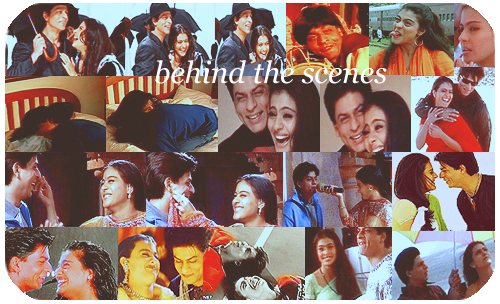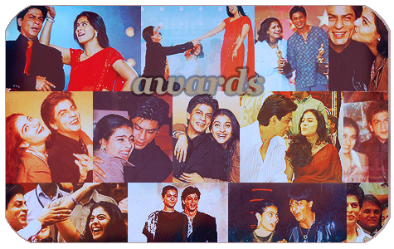 Shahrukh on Kajol
"When I worked with Kajol the first time I thought she was mad, the second time madder but she does not seem to be coming alright... I think so the next film I do we'll take a phsychiatrist because she is completely mad."
"She's like I would say a sister to me, it's a very strange thing to say because we've done the most romantic scenes in our films."
"Kajol and me share that relationship where she understands my sense of humor, she understands the way I think love should be and she's a very emotional person and she's also actually not a technical actor, she's more of a heart actor."
"there are times when I hit her on the head and say...you're not doing it right!..both of us are like that!"
"Kajol is attractive because she's funny. Women who are too sexy kind of intimidate me, and I find it hard to get along with them. Kajol can laugh with me and I find that comfortable."
"Kajol is so believing in her roles. The conviction with which she says it, you really think that this girl means it. And that is so difficult to do on the spur of the moment."
"I like the way Kajol dresses. Maybe it doesn't fit into the criteria of a conventional well-dressed person but I like her carefree style."
"There is a beautiful clarity in our relationship yet, there is a great deal of mutual admiration and we share a wonderful bond of support and love."
"When I first met her on the sets of Baazigar, I thought she was mad! She'd come and scream and screech, most unkempt. She was nothing of what heroines were supposed to be! "
"She's honest, earnest, innocent, very loud, very scattered and very beautiful.."
Kajol on Shahrukh
"I deeply respect him. He is a great human being, he has taught me a lot as an actor and a person. When I look back to the things he has said to me, he was right in a lot of ways."
"I think we have developed a system of working where we don't really need to sit down and explain things to each other too much in detail..."
"My style of working fits in perfectly with his. Our work ethic, style and attitude are the same. That's why we can create magic on the screen..."
"Our screen relationship had great depth and many dimensions."
"For me he is a very special human being."
"Working with Shahrukh is like working with a tornado or a volcano...you know what I mean. It's forever erupting with ideas"
" SRK is like a bad habit ... frankly he spoils you when you work with him"
"I love him to death... he's a sweetheart"
Others on SRKajol
"I love Shahrukh and Kajol" ~ Konkona Sen Sharma
"two friends can work wonders when acting, like in the case of Shah Rukh and Kajol" ~ Rani Mukherji
"The only other pair with a good success ratio is ShahRukh Khan and Kajol who have given very good films together." ~ Mumtaz
"It is a beautiful expression of love. Very well written, not at all vulgar and yet sensual." ~ Waheeda Rahman (on Suraj Hua Maddham)
"I guess we share a chemistry, like Kajol and ShahRukh Khan. " ~ Rakhee
"I also love ShahRukh Khan and Kajol. They obviously believe so much in what I to think -- that is, they are not interested in just going on the sets and finishing their shots, but in living the roles and breathing life into the characters. They make the characters seem very real and yet infuse them with magic." ~ Priyanka Chopra
"I love DDLJ because of the magical chemistry between ShahRukh Khan and Kajol and the director's sensitivity in capturing that chemistry " ~ Aftab Shivdasani
"I like SRK and kajol. They have awesome chemistry." ~ Uday Chopra
"I love Shahrukh and Kajol as pair the most ever. Nothing can compare to the magic of Shahrukh and Kajol ..... to me Shahrukh and Kajol are Shahrukh and Kajol. Come on, they are Shahrukh and Kajol!" ~ Karan Johar (No.1 fan and director :P)


Edited by princessparkle - 03 January 2010 at 12:21pm