hi friends you will thinkin why i write a letter for nups well actually you have to wait for read their reaction and that will be the last one shot for this story ,,,,,,,if you don't like this then plz tell me i will be very happy if you tell me plz tell me you like this or not.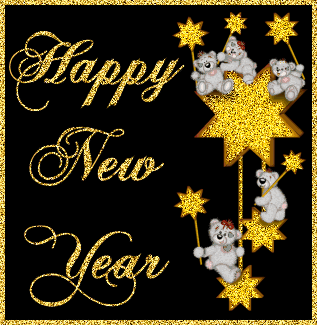 " />










A LOVE LETTER
**************************
faria you said me to write a one shot i tried to write some think i don't know it is god or not so plz bear this and plz tell me and critisizm is most welcome so tell me my mistake ok
faria and tapoor and mahak plz tell me ok otherwise i have to beat you.........
hi nupur,
tum soch rahi hogi ke aaj to email or mobiles ke time me letter kaun write kata hein ,per you know me mein thoda sa different hoon ,kuch alag ..ya kahoo tumhare style mein to mein akdu ,sadu monkey hoon lakin bus tumhara hoon only your........... dekho na nupue tum bilkul un birds ke tarah hoon jinhey mene her morning me dekh unse kitni baatien ke , apne garden ke her plants mein baat karte hoon ,pata hein nupur tum socogi ke mein tumhe environment kyo teach ker rah hoon, nupur tum janti hoon ke movies ke style mein baat karna muje nahi aata , lakin mein bahut try kiya lakin yaar ye mere type ka nahi is lye mein is baat ko apne type se kahne chata hoon .
nupur bahut se boys night mein dream dekte honge girls ke , kitne he boys girls ke snap apne room me lagtein hein,koi apne bathroom me koi bedroom mein.........per mere pass aisa kuch nahi hein .......
aaj tak mere life me only thre girls hein ek maa, secong gunjan and then you ....or koi nahi.........
ha lakin aaj tak mene kiss ke barre mein nahi socha kabhi muje kissi ke dreams nahi aaye siwy books ke lakin pata nahi kyo us anjan ne muj per syad kuch jaddu ker diya .........mere jasse sadu ko bhi usne khush rehan sikh diya ....pyar karna sikha diya .......mere her baat ko kuch badal diya.....
usse milne ke baad muje her din ek naya din laga ek nayi tazgi se lagi............
yahaa tak ke jooth na bolne walaa maynk bhi thoda jhoot bo,lne laga...........or to or usne chori bhi ke ........usne us ladki ka duptta chura liya...us duptta ko churne ke baad us aisa laga ke jasse usne sarri duniya ke khhuisya pa le hoo..... ab her raat vo duptta us ladke ke sapne mein aata hein ,per vo ladki bhi saath mein hoti hein.....ptat nahi vo ek dosser ke bahoo mein kya baat ker rahey hein main kuch nahi sun pata bus mehsoos ker sakte hoon jab bhi mein uska vo duptte apne neck me dalta hoon to aisa lagta hein ke uske baahein mere neck mein ho .mere her din ab uske us duptte ke saath or her raat vahi kahatm hoti hein .........
mein us ladki ko dekta hoon to mere aas pass pata nahi ajeeb se waves aati hein ........aisa lagta ke mera khud per se control he kho jayge .aisa lagta he ja ker usse galey lag loo or bus jo bhi ho keh doon.......
ke kissay mein usse her kissi mein dekta hoon ......keh doo ke jab vo apne wet hairs mein hoti hein to aisa lagta hein ke badal be barsna bhool jaygein ,mere dil ke dadkan be ruk jaatein hein........
jab vo bathroom se apney wet towel me aatin hein....... or mere dil ko nearly ek heartache de jati hein.........
ye to god hein jo mere saftey ker raha hein ke vo muje uske balcony se apne balance nahi lost honay deta.......
mein kahna chata hoon ke uske her ek nazar mere liye bahut kahss hein.........
mere dreams mein mein usse kitni baar touch karta hoon hug karta hoon,lakin jab bhi hum kiss karne wali hotey hein ye kambakta uday aa jata hien or mera vo sapna aadura rah jata hein ,mein bus
uske haato ko chuker mein unme apne pyar ke nishani dalna chat hoon .........
mein jaanta hoon ke abhi mein kuch nahi per kyo jab bhi uski aankho mein dekhta hoon to muje mere kuch hone ka ehassa hot hein .
jab vo song gane ke liye apne honto khole hein to muje bas mera he naam suniye deta hein..........
mein use apne bathroom mein imagine karta hoon ,,,,kabhi muje asia lagta hein ke vo apne naram haato se mere back per soap laga rahi hein kabhi vo mere wet hairs ko touch ker rahi hein...........
ek baar o aisa laga ke jassie usne mere baath ka purra live telecast dekha ho .......... lakin mein jaant hoon ke ye meri wild thought hein
per meri wild thought se mein hameri is pyar ko nahi kharab karna chata .........
kyoki tum meri ibadat ho or ye dil bus tumhara saath chata hein............
agar is letter ko read karne ke baad tumhe lage nups ke tum kuch samaj payi ho to plz muse milna jarur.......
your
maynk


Edited by adi_gupta - 01 January 2010 at 5:33am