OMG late a vandhain nu sonna aana latesta vadhutiye ma
..
Missed u sweety
Assathiputta Kannu.. Chellam I am so so touched with ur msg
Vm pathi sollave vendaam..Eppidi ma, ivalo busy days le kooda u made such a sweet vm for me.
It was just awesome
.
Sollama irukka mudiyala, I have to explain about each scene as it has touched my heart to the core
I felt as if u gals were sitting nearby me and telling all wht was shown in the first song scene... I had a mixed emotional moment seeing the VM
..
Wht all i felt is conveyed one by one below...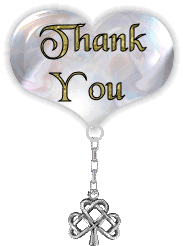 First scene of the blooming Rose was really encouraging for all what i had to face last year..
Appram the free bird scene with my sweet heart siddy.. ( U deserve a big hug for taking all the lovely Sid scenes..He really is my prince..OMG his smile )..
Which song was that kannu?
. It was new to me but very inspiring and touching lyrics
.. Song selection le unna adichukkave mudiyathu ma
...
Hmmm okay let me come back to the Vm.. Yeah so next is the Seheri song
..
My one of my fav songs from Sid movies..I loved every song from OYE
... Just lovely. Seheri gives a fresh energy, just like SareGame Song from BOYS.. I love ARR and I just love many of the songs from YSR's compositions. You selected them so well.. That too the way you blend it with the Sid's entry with the caption
..
I was blushing and you cant guess how much surprised and happy i was to see that scene where the Prince comes sits and smiles
..
Aiyo Vaarthaye ille ma, Hats off
Appram comes my fav part, Sid and Gene part. You knw the reason behind it ille and the song which i humm these days, Sardaga from OYE.. What a lovely sync with the Bommarillu song? Naan kooda ippidi oru vishayatha yosikkave ille.You knw me na, I always do some experiments with songs and scenes putting them in a vm etc aana this idea was awesome....
I did expect the OYE gift scene aana andha Rose Philosophy select pannathu was mind blowing which i really need to accept in my life
..
To experience happiness we have to cross the thorns( Sorrows) also
..
Lovely thought Chellam
Then the personal msg from you friends thru the lovely cards with my fav ARR Munbe Va BG Score was OMG i am running out of Adjectives da..
I get to thank you for this on his birthday. isnt it great?
..
Thank you Thank you Thank you thank you so so so much En Anbu Thozhigale ,,
I could really feel you all near by me while watching the video
..
Thank you for making me feel so so special. Just like Aishu's thread, Princess
Ivalo busy timeleyum You all did so much for me, Thanks a lot friends
I am really really lucky to have u all by my side. I pray it stays forever the same way
The wishes from you heart really brightened my day sweet angels
..
Meli kutty is on holidays so let me wait and do her msg...
She made the prince dance with this princess
..
Love you all