Shinii its already 13th december here.. i know not where you live but at my time it is soo ..Happy birthdayy
guys this girl just turned 19!!!!!!!!!!!!!!
Some words of wisdom for your birthday, "Smile while you still have teeth!" you clown
Ok now seriouss my wishes for you::
So on this very special day
I would like to say to you
I hope you'll always find happiness
In whatever you may do.
(copyright to some website forget which one
)
ok now i will begin with my own text
Shini i wish you Happy brithday, I hope you have the greatest day in your life.
I actually can't remember how me met we became such good friends in a very short time. I know we always make fun of each other..from the frst day Imet you. You told me you wanted to become a clown
But i have to tell you, you are a real clown..lol you make everyone laugh especially me with your funny comments and our arguments, you are a great friend and i will never forget you!! And my wish for you is to find your Iqbal
Shini I lovee youuuuuu( in a normal way don't think anything else
)
Wida
some gifts from my sidee
I know there is no better gift than this: ..lol
From rims
Hey Shini
Happy Birth-Day Yaar!!
many many happy returns of the day!!
hope you have an amazinggg b-day!!
many god fulfill all your wishes and brings you all the happiness in your new yr!!
i can totally remember you coming to RC and me, widsie and you talking abt iq and ak lol
those are some really good memories and then it was fun to discuss all that...i miss those days..when i was active like 16 hrs everyday lol
i loved our "fights" over iq lol and i thank you for accepting that he is mine lol
here is something for ya...really simple...hope you like it...thats all i can give you right now...maybe one day you can come to meet me and i'll buy you something lol
i was going to make you more..but then you will have so much to use so nah i don't want to make you feel guilty then lol

Here is a story i dedicate to you
all written by myself..hmm i mean just some words
Once upon a birthday, there was a young girl named Roshini. Roshini turned 19 years old and lived in, America.
Roshini was walking home from school, thinking about birthday cake and presents. Suddenly a giant back monkey jumped out from behind and pounced on Roshini! But as she was about to scream for help, Roshini realized the back monkey was only licking her face. In fact, the furry kisses tickled! Roshini giggled and decided to keep the giant back monkey as a pet. And on the way home she decided to name her new pet ''RIMA.''
When Roshini and Rima finally got home, her Mom was standing on the front porch. And was she surprised to see a back monkey following Roshini home! ''What in world is that?'' cried Roshini's Mom. ''It's a giant back monkey,'' answered Roshini. ''I can see that, Roshini, but what in the world is it doing here?'' ''It's my birthday. Can it be my new pet?'' answered Roshini. ''Oh, dear,'' said Roshini's Mom. ''I wouldn't get your hopes up. You know your father doesn't like back monkeys. But, it is kind of cute. And it is your birthday. I suppose you can keep it while I finish frosting your birthday cake.'' And with that, Roshini hugged Rimaa and led her new pet into the house--even though she knew her father would probably not let it stay.
Once in the house, Roshini and Rima played hide and seek, until Roshini's favourite television show, ''Kaisa Yeh Pyaar Hai,'' started. Then Roshini forgot all about watching Rima. But half way through Kaisa Yeh Pyaar Hai, Roshini heard her father, shout, '' Roshini ! Come to the sitting rooms...NOW!!'' Roshini rushed TO THE SITTING ROOM, where her Dad was pointing toward the chair. ''Look what your new pet did!'' he said. Roshini looked. There were balloons and streamers, hanging from the ceiling. Mom and Dad were wearing party hats. But right in the middle of the chair, were the messy remains of the birthday cake! ''I'll clean it up, Dad,'' said Roshini.
''I'm sorry, Roshini, said her Dad, ''but a giant back monkey is not a good pet. You'd better find it a new home.'' So Roshini looked to see where Rima was hiding. Soon Roshini found Rima crouched beneath the table where Roshini did her chatting with Rima. ''Come on, Rima you have to go. And hey, don't look at me that way, I'm not the one who ate the cake and made a mess!'' said Roshini.
And Roshini started to lead Rima out of the house and down to the local . Roshini knew the store owner would find Rima a good home. So after hugging Rima and saying good-bye, she thanked the owner of , and walked backed home. Roshini didn't notice the back monkey was following! Back home, Roshini sadly slurped six beers. But Roshini's father reminded her about the mess she still had to clean up.
Halfway through the clean-up, Roshini suddenly noticed Rima in the doorway. ''Rima! You're back!'' she shouted. Rima hopped up and down and gave everyone furry, tickling, BIG kisses. Even Roshini's father giggled. ''I guess that back monkey can stay,'' said Roshini's Dad. Rima was a birthday pet after all! Roshini's Mom baked another chocolate cake, and they all celebrated. What a happy birthday it was!
Here are ya birthday CAKESS
Birthday Wishes from ya friends
From Kashish
Happy BDay Shini, you're one of the sweetest members of IF and we share a lot in common such as obsession of MIK and AK lol, and even though we're technically in competition for the same man, I wish you have a great and the most amazinggg birthday, and may you recieve great and expensive gifts from everyone

God bless you Shini, you're such a gem, wish you a happy happy birthday!!!!
From Priya
happy bday shini hope u hve many mre to come. hpe its full of lots of happiness n joy, hve a gr8 day!
love from priya
From Ssaba
many many happy returns of the day dear
have a blast on ur birthday
n may u have many many more


From Imran94
Hey Roshni, How are you ?
Wish you a very very happy birthday, Many Many happy returns of the day !

Though i don't know you much, So therefore I couldn't make a BD Sig for you with your Favs
..
Anywaii, Hope to know you more, Remember me when you cut the CaKe


Once again, Have a Blast at your Birthday!
From Rozain
Salam
Here Goes a Wishes For a very Special Heart Candy
""" Bubbly, Dolly, Sweeto Apple Pie Sweets"""
Huny Have Very Special Happy Happy BirthDay
Many Many Happy Returns Of The Day
Instead of counting candles,
Or tallying the years,
Contemplate your blessings now,
As your birthday nears.
Consider special people
Who love you, and who care,
And others who've enriched your life
Just by being there.
Think about the memories
Passing years can never mar,
Experiences great and small
That have made you who you are.
Another year is a happy gift,
So cut your cake, and say,
"Instead of counting birthdays,
I count blessings every day!"
" Birthday Cake "
" Birthday Special Gift "
" Gift Bundles "
" A Special Hugg "
" Pray "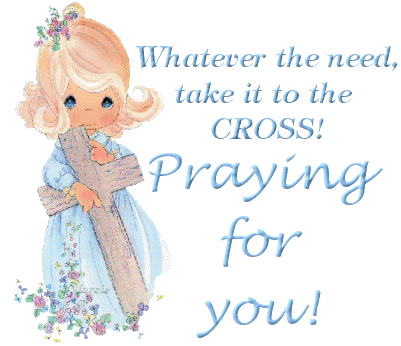 With Love Saadia


Edited by wida - 12 December 2009 at 6:02pm