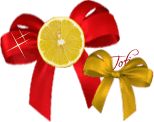 Dialogue Male and Female of the Fortnight
By: loveabletwinz
Well folks, this week we had a lot happen.' but we didn't really have too many power-packed dialogues. However, we did find a couple *YAY* and we hope you like them as well!
Aur phir ek aur baat, jho saas apni ek bahu ki izath nahi kar sakti, are woh doosre ki kya izath karegi? - Girish ji
This dialogue came when Girish ji was asking Shravini if she still wanted to go to Sachin's house after the way Savita treated Archana. The reason this dialogue takes its place here is because Girish ji is absolutely right. And even though we know that Savita is inclined to be better with Shravini, we can't forget WHY she's going to be so kind to Shravini. While the money stays, Savita's goody-two-shoes are on, but if, God-forbidding, Shravini looses all her money, we can only imagine how Savita will treat her. So far, Savita's only problem is greed' and greed is the one thing that prompts such outrageous behavior from Savita...She couldn't treat Archana properly, how is she going to treat Shravini? Girish ji, as a father, is right in his place for having his second thoughts.
Bhale yeh rishta janam ka na hota,lekin janmon ka zaroor hota hain yeh rishta khoon ka nahi hota lekin issi rishte ki vajah se khoon ke rishte bante hain, parivaar banta hain - Archana
This was an absolutely beautiful dialogue. And just the moment Manav and Archana share with each other is magical. Can you just imagine standing in your balcony, or sitting on your roof, with your partner, and having that kind of a conversation? It's beautiful! Archana's definition of marriage is so heartwarming! It's a lifelong agreement of love, honesty and respect. It's a connection between two people who are connected on so many levels that have brought them together, as one.
Star Male and Female of the Fortnight
By: loveabletwinz
Star Male
Ever since Damodar has been back, he has been nothing less of supportive of Manav and Archana. Damodar loves his daughter in law like his own daughter, and knows how perfectly Manav and Archana fit together. Not only does Damodar understand his son so well, and relates with him emotionally, but he never fails to keep up the humor factor. I am always laughing when Ajav Whadvakar ji is onscreen. And oyee, let's not forget that zabardast chanta Damodar gave Savita' that's right, show her who's boss! HA! Okay, yes, I did feel a little bad for her'. but Damodar gets major cool points for knowing that Archana will NEVER stoop that low! Damodar is amazing! Great support.
Star Female
Varsha!!!! This girl keeps getting better with each day. How many of us cheered for Varsha when she finally mustered up the courage and told her family about Ashwin? I was extremely happy that she did'. because Manjusha gets away with too much already, and we definitely don't want to give her another chance at playing her dirty tricks. Also, Varsha finally understands the importance of her family.' her scene with Archana after she tells the family was very important. She finally has that mother-daughter relationship with her Ayi, the kind she's wanted for years. And besides all of this, let's not forget her efforts at bringing ArMan together --- anyone on that path is a bonus for us :D
ArMan Sequence of the Fortnight
By: loveabletwinz
We weren't so deprived of ArMan this fortnight *YAY*. First was the havan scene, the pooja, then the train ride'. also them sharing an auto together' and also their little conversation about Sachin. But their best scene this fortnight was the "flashback" of Manav and Archana, on their balcony, talking about Marriage. The dialogue between the two was just brilliant. It's the kind of conversation a husband and wife will eventually have at some point of time' the two of them talking about their families, under the starry sky, and the dim moonlight' it was perfect. Not to forget how cute the two of them looked in the darkness of the night. Lovely scene' it just sort of makes you happy *giggle*
Best Family Scene of the Fortnight
By: loveabletwinz
We had a couple of good family scenes this week with members of both families sticking up for each other respectively'but the best family sequence came towards the end of the fortnight. The scene that takes this spot this fortnight, is the scene at the Karanjikar household. The scene that aired on Saturday, on the Maha episode, with all the three girls doing their mother's mehendi and haldi was totally adorable. They were all so happy as a family. It was quite nice to see them laughing after soo long, and just having a good time. And even though we all can't stand her, it was somewhat a nice change to see even Manjusha "gul-milaoing" with the family. Honestly, it reminds me of something my family would do for our own parent's anniversary'. It was just really simple, but elegant in its own way.
Mr. Head Turner [Style Icon] of the Fortnight
By: loveabletwinz
This fortnight's Mr. Head Turner was a tough one to choose. I have to say guys and gals, every single guy on this show looked amazing this fortnight'. Not just on the days of the "Garage inauguration" or Sachin's sagaai, or even the anniversary party'. Each guy looked swell and handsome in their normal attire'. But on the days of the functions, they looked even better. Manav, Sachin and Satish, all looked mighty handsome in their kurta's'. there's just something about guys in a kurtha *giggle*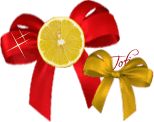 Ms. Head Turner [ Style Icon] of the Fortnight
By: loveabletwinz
This was also a very tough on to choose. The ladies this fortnight gave each other good competition. Archana, as always, looked stunning in her sarees'. Especially the yellow one. Shravini looked beautiful and elegant on the day of her sagaai' even Vandita looked gorgeous in her saree. Varsha's hair and makeup AND her salwar suit at the function at their house was perfect. And Vaishali looked stunning in her green salwar'. The ladies were beautiful this fortnight. So this spot is dedicated to all the dazzling ladies of Pavitra Rishta.
World of Archana and Manav
By: nityatarlapally
-The Key to my Heart-
"It's perfect." Smiling to himself, he bought the last item on his list.
-30 minutes before midnight-
Tip-toeing into his best friend's house, he set everything where it needed to be. After all, it was her birthday and everything needed to go perfectly; especially the end. He planned everything accordingly, telling her parents to stay out of the house for the night, buying the gifts, and off course preparing for his 'confession'. Yes, confession.
Manav and Archana had been best friends ever since they were little. It was as though they didn't need anyone else, as long as they had each other. A few days before, Archana's parents and Manav's parents were having dinner when the topic of Archana's wedding came forth. Manav had just walked into to the house to hear the last part. It was as though a string in his heart had just been pulled. It was then that he realized that she was going to go away. He called his mom into his room that night and expressed his thoughts. And her being a mother, she figured out immediately that what Manav was feeling for Archana was love. Ever since then, he had been planning on how to tell her this news. Pondering on the subject, he had come up with the idea that he would tell Archana on her birthday. It was the proper occasion. Only he knew how hard it was to control himself from hugging her every time.
'Everything's set; all that needs to be done is wake up the birthday girl. He walked upstairs to her room and knocked. Rubbing her eyes, she opened the door wondering who it is. All her sleep vanished the second she saw him. "Manav! Tum yahaan?!" Running up, she gave him a big hug. "Happy birthday chashmish!" smacking his arm, she warned him not to call her that again. It felt nice to be in his arms, she felt something different. "Thanks, but tum kal bhi toh wish kar sakthe hona." "How can I wait till tomorrow to wish my best friend?! Bondhuu!
Grabbing her arm and shushing her, he dragged her downstairs. Walking to the sofa, he picked up the first package. "Candles, people often think of them as useless, but candles work to give you light till their last breath. I want your life to be bright." By the lamp was the second gift. "Chocolates, I hope your life stays as sweet as these chocolates." He walked to the television set for his third gift. "This calendar has pictures from our life, moments that we spent together. You look at the calendar first thing every morning naa, I want you to start your day with good memories. So here it is" The fourth gift was in his bag, a teddy bear. "This teddy bear is one thing that describes you well. Soft, you can never hurt anyone, and cute." He walked to the kitchen for his fifth gift, a statue of a laughing Buddha. "The Chinese think of this as their good luck charm. It's believed that this gives you happiness. I want your life to be filled with happiness. Look at the statue when your down and I promise you, two minutes and you'll smile." His sixth gift was a book. Not any book, it was a flip book. Archana flipped through and found a drawing of her smiling. Seventh, eighth, ninth, the gifts continued. Time came for the eleventh gift, a poster of Winnie the Pooh. "If you live to be a hundred, I want to live for a hundred minus one day, so that I'll never have to live without you." It was Archana's favorite show, all because of this quote. He always commented that it was cheesy and that no guy with a right mind would say it, so it surprised her when he said it; there was an unexplainable feeling of happiness that he had said it to her. Out of his pocket came the twelfth, the last, gift. It was a small box. She opened it to find a chain, and a pendant of a heart and a key. "My final gift, I don't know if you'll accept it or not. The pendant is my heart and you have the key to it." Tears found their way into her eyes and within seconds, Archana had started crying. This truly was her best birthday ever.
-You're the only one with the key to my heart.
So open it and come right in. Welcome to you my love '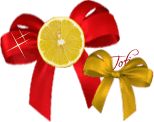 SBS/House arrest Links of the Fortnight
By: nityatarlapally
-25 November, 2009-
http://india-forums.com/forum_posts.asp?TID=1295120
-2 December, 2009-
http://india-forums.com/forum_posts.asp?TID=1299251
-3 December, 2009 -
http://india-forums.com/forum_posts.asp?TID=1299936
Creation of the Fortnight
Chosen by loveabletwinz
By : MiNaKsHiii

Video mix of the Fortnight
By FunLuvingGirl
http://www.zshare.net/video/68269273eca2455b/
JOKES of the Fortnight
By: nityatarlapally
An old man goes to the Wizard to ask him if he can remove a curse he has been living with for the last 40 years. The Wizard says, "Maybe, but you will have to tell me the exact words that were used to put the curse on you." The old man says without hesitation, "I now pronounce you man and wife."
LMAO! who does that joke remind you of?! The first time I read this, all that came to my mind were Savita and her poor husband! He's probably looking for a wizard all the time. Savita,in my opinion, is more than just a curse! SOO SOO much worse than a curse! I can never understand how the people in that house stand her! If I were them, the first thing I would've done is kicked her out or left the house myself!
Married life is very frustrating. In the first year of marriage, the man speaks and the woman listens. In the second year, the woman speaks and the man listens. In the third year, they both speak and the neighbors listen.
Once again! there's only one person this joke reminds me of. Except in this case...it's only the wife yelling in the third year and the neighbors listening! May the poor souls of the neighbors be spared!
Yesterday, my wife ran after the garbage truck, yelling, "Am I too late for the garbage?" The driver said, "No, jump in!"
HAHAHAHA!! I chose this joke cuz it gave me a mental image of Savita being thrown into a trash can! Screamin' while her husband dumps her in... I bet the trash will burn from the fire in her body!!
Review for Fortnight
By: loveabletwinz
A LOT and we mean a LOT happened this fortnight. The story went from one plot to a whole another story line. We weren't deprived of ArMan too much, so that was definitely a bonus. And Savita got a much deserved slap. She has been very rude and obnoxious and it was high time someone showed her her place. It was good to see Archana make her stand and stick with it when it came to going to Sachin's engagement. Satish and Varsha's track is also going somewhere, and from the looks of it' their track is taking shape faster than ArMan's did' so that is disappointing. I know the creative's are working on other plots of the story, but they have stopped showing much of Archana's education'. Which should really be on the frontline right now'. So that was a teeny little bit disappointing. The Maha episode this fortnight was also somewhat of a disappointment'. Although we now have proof of Manav's innocence and Ajit's guilt, Manav and his family are in jail. That is definitely not what we expected. Well, we knew it was coming, but we certainly hoped it wouldn't happen.
Rating for this fortnight ' 3/5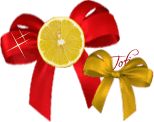 Expectations for next Fortnight
By: loveabletwinz
A lot of our expectations have been coming true *YAY*' and it is very exciting to watch. But here's what we're expecting for the next fortnight'. We would LOVE to see that sorry excuse for a human being, Manjusha, be exposed! Really, she gets her way too many times'. We are honestly sick and tired of it'. So burry her track and just leave her alone creatives. We can do a whole lot of better things without her. Also, we do not want to see Savita in jail or her getting beat up'. Because even though she may have been verbally abusive to Archana, she has NEVER, not once raised a hand at her. And no creatives, we do NOT want to see Manav hating Archana for what happens with his family in jail' what we would like, is for Manav to use his common sense, and realize what Manjusha being at the stations means ' it means that Manjusha is Ajit's sister, and she will do anything to save his sorry butt. Can you guys please settle this quickly. Normally, we'd have SOME gunjaish of these two coming together, but at this rate, and with the way the story is going, we don't see an ArMan reunion for ages. Before you lose your audience anymore, get back on track'. Show us the Pavitra Rishta you were talking about! Give us what you promised ' PLEASE!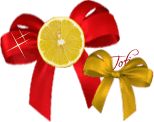 Editor's Note
Hey guys! We're up with our 7th Edition of the Time's, and we are going strong! Don't have much to say on this edition, except to give a shoutout to two new reporters - FunLovingGirl and nishr!! Welcome on board guys - we hope you guys have a fab time as a part of the team :D
Also, a note to the moderators of the forum... there are a few sections that still need to be added, so we might have to make a few changes... do bear with us, and make this a sticky again :D
And to all our lovely readers, we still have posts open for reporters. Guys, we could really do with help from some of you. If anyone would like to join our team, send us notifications at loveabletwinz. We'll let you know what post's are open!
Filhaal, we hope you guys are having a great week so far.. and for all those who have exams coming up, good luck guys!! Our's are coming up too! EEKKK!! we understand the tension - so you guys relax, spend LOTS of time studying, give it your best, and you'll have wonders working for you!
Oh and also, HAPPY 6th ANNIVERSARY IF!!!!! Without this forum, we'd have no where else to go to discuss our favorite shows.. and just through this medium, we've all made such great friends! We hope you have many more years to go :D
That's it for this edition guys! See you all in a fortnight! Tada!


Edited by loveabletwinz - 08 December 2009 at 2:49pm