Posted:

29 November 2009 at 11:30am

| IP Logged
Hey guys...today we are here to celebrate the birthday of a very very special person...she is one of the most creative people ever on IF...and if you have any doubts then feel free to read her fanfictions, see her videomixes or her siggies which are just out of the world...she is very talented and always works with complete dedication and commitment...those that have the privledge of knowing her would surely find themselves lucky as she is one of the most sweetest people on IF and is always there for you whenever you need her, no matter how busy she is she would never say no to anything....if you haven't already guessed then she is none other than Kashish (goodkashish)

Happy Birthday Kashu sweetheart!!!!! Wish you a very happy birthday jaan!!!...I hope you have a great day and a great year ahead full of success and happiness...may god bless you with all the happiness in the world and may all your dreams and wishes be fulfilled before you even wish for them to come true...may every dream of yours become reality and may every heart be filled with love for such an amazing person like you....have a fantastic day full of lots of gifts and surprises from your family, friends and loved ones...On this day all i can wish for is that all the happiness and love in the world belongs to you because you deserve every bit of it...keep smiling always because your smile means the world to not just me but to everyone that knows you...and always be yourself...because we all love you the way you are...and don't change for anyone because you have the most beautiful personality...god bless you always!!!love u loadz jaan!!!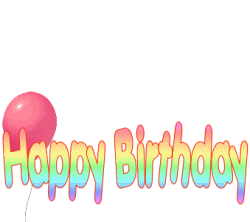 Now what can i say about you jaan....tumhare baare mein jitna kahun utna kam hoga...i have known you for 1 year and four months...which is coincidently 16 months since i have known you jaan!! idhar bhi 16 hehehe!!!...but i must say that these have been the most beautiful 16 months of my life because knowing you and being your friend has come to me as a blessing...and i cherish each and every moment that i have known you...you are one of the most sweetest person ever who has a very big heart which is filled with love for everyone...there has never ever been a moment when you have not been there for me and supported me...and i appreciate each and everything you have done for me..i have lost count on the amount of little and big things you have done for me as there have been soo many...but like i always say you are my angel...and you always will be my angel who is there to lift me up everytime i am down, who is there 2 share my happiness and who is there 2 pray for me when i need her prayers the most...so i want to say a big thank you to you for everything jaan...i know humare beech thanks ki jagah nahin hai..par aaj ke din please mujhe maaf kardena as it was very important for me to say thanks..aur mujhe pata hai tum mujhe maaf kardogi kyunki tumhara dil bohat barra hai...aur aik baat ke liye bhi i want to thank you...for giving me the privledge of writing with you...i never thought i could do it...and writing with you was something i never imagined as i was always a fan of your writing...but then wen you asked me i was a little surprised and i was trying to avoid it because i thought i would be so rubbish and ruin your concept...hehe but you convinced me to write with you and i went for it...and now we have written almost 3 ff's in less than a year...and i have to say that writing with you has been the best thing ever for me...so a big thank u 2 u 4 this also jaan!!! ab aur thanks nahin bolungi promise!!!....but once again wish you a very very happy birthday jaan!!! and may you have a brilliant day full of lots of happiness...ab yeh tho hogayi meri wishes...ab yeh rahi Mira ki wishes jo Mira ne aik special andaaz mein bheji hain tumhare liye...so check them out and see...
I am sure you must have loved that...ab aage meri aur Mira ki taraf se tumhare liye kuch gifts...we are not as creative as you par yeh humari taraf se tumhare liye aik choti si koshish...
Some red and white roses for you...just how you love them...
Dark Chocolate cake for you...(meri aur mira ki share khaana math bhoolna
)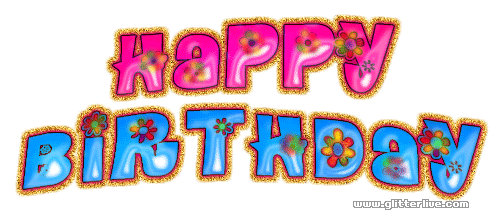 A room full of gifts for you from me and mira (andar kya hai woh math poochna...hehe)
And two videomixes from me and Mira...dedicated to you...hope you like them jaan....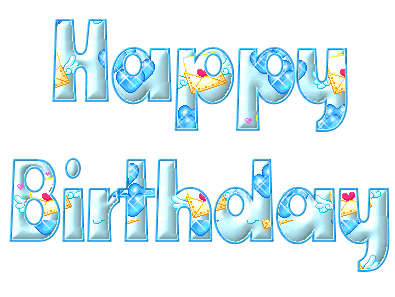 Once again a very happy birthday to you jaan...now let me finish off with some beautiful wishes for you from your friends on IF...just to let you know how much you mean to us all...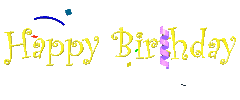 Jyothi_Cool
hey buddy
you have always been a special frnd to me whoose ffs have been my fav thank you 4 being such a wonderful frnd
HAPPY BIRTHDAY KASHU
HERES YOUR CAKE
AND YOUR CARD
LOVE
JYOTHI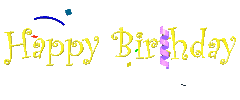 Sumaiya Wahid
Hey Kashish.....
WISHING U A VERY HAPPY BIRTHDAY!!!

U knw wat this is a gr8 day coz on this very day a wonderful person was born in ur form....
...though I dont knw u personally but I hav tried to do that thru ur writings as I blv our writings sumhow reflect a part of us only....
....and so I can say u r one of the sweetest persons I hav ever cum across....and yes pls dont think I'm exaggerating.....coz may be u r much more than this...
.....So just enjoy ur day to the fullest.....may u hav all the happiness n success in lyf....hav a wonderful tym wid ur family n frnds.....coz u deserve every bit of it.
Luv,
Sumaiya.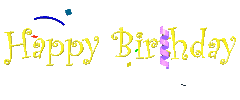 Nidha1983
"Ice is a cream, luv is a dream but our friendship is evergreen. Don"t make friends before understanding and don"t break a friendship after misunderstanding!"
"Happy Birthday dearest friend,
To me you are heavens end,
I've never known a brighter spirit,
With all good thoughts and deeds of merit.
A kinder person I've rarely known,
Your friendship true and love you've shown,
So today my special friend,
With all my love I do send.
Special bouquets of all God flowers,
Filled with prayers with all His powers,
To keep you safe throughout your days,
and strength no matter what comes your way."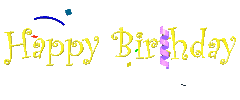 Sanjana25
hey i would just like to wish kashish a very happy bday
hope you get all the happiness you want
wish you best of luck
enjoy your bday and have a blast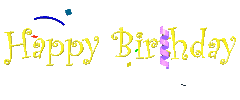 Crazy_4_RA
Hey...Kashu jan...
many many happy returns of the day....
have a cheerfuul...
HAPPY BIRTH DAY......!!!
and here's a...yummi cake...from mee..!!!
enjoy..mmmuah...!!!
LLotz of luv...
Deby..!!!!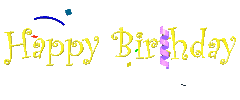 Monikaseth
Happy Birthday Kashsih
Happy Birthday to uHappy Birthday to uHappy Birthday dear Isha .
Happy Birthday to u

May this year bring with it all the success and fulfillment your heart desires


May this day bring to you all things that make you smile. Happy Birthday!


A simple celebration, a gathering of friends; here is wishing you great happiness, a joy that never ends.


Smiles and laughter, joy and cheer
New happiness that stays throughout the year
Hope your birthday brings all these and more
Filling life with surprise and joys galore!


Cake...
Eat a little
Eat a lot
Eat until you have to stop!



I wish you a wonderful birthday. I wish you happy princess, health and success in everything you do and I hope all your wishes will come true.
With Lots Of Best Wishes & Love Monika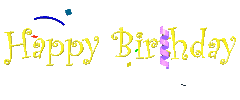 tanu.g
SUN LIKES THE SUNDAY
MOON LIKES THE MONDAY
BUT I LIKES ONEDAY
THATS YOUR BIRTHDAY
HAPPY BIRTHDAY KASHISH
One day sky was crying.
I ask him why are you
crying today.
He told me i have lost my
beautiful start.
It was a day when you were born.
"HAPPY BIRTHDAY"
"happy birth da 2 U"
May GOD give u lots
of such joys &
happy moments.
May U live long &
live happy. May worries,
thoughts,angers &
bad lucks remain
away 4m u.
I wish u good luck.
A nice & lovely life 2
come. Bright &
joyful future & all
the goods that U
can ever Wish or think off.
I wish, may ur dreams come true
& all sad
thoughts off.
AMEEN.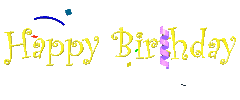 RADABEST
Deepest feelings of my heart while praying for you in your birthday
May, Allah convert
your discomforts to comforts
your pains to gains
your minimum to maximum
your losses to profits
your tears to smiles
your sorrows to pleasures
your bad wishes to well wishes
your debts to credits &
good dreams to realities!
And make these everlasting (Aameen)

Happy Birthday Kashish



Lots of Love Hugs & Kisses
Neha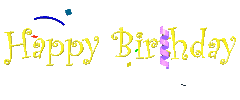 crystal fantasy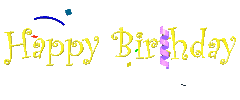 ravikaran2009
Happy Birthday Kashish...sending you all the best wishes in the world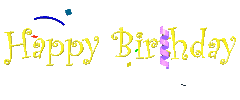 sun_423
Hey Kashu.. Wishing you a very happy birthday.. I hope all your dreams come true.. may you achieve success & prosperity in whatever you do... I'am really glad to have a friend like you... & yaar i completely love your style of writing... It does not matter if i comment on your fanfic or not... But i'am totally in awe of them... You rock... It's your birthday.. Have a great day & a wonderful year ahead.. Feel on top of the world... If wishes were STARS then on your birthday i would have sent all the Stars Up In The SKY, your way & it is just my way to say hope all your wishes are fulfilled....Keep Smiling...Love ya... Muaahhh...
It's your birthday time again;
It's true; there's no denying,
Another year has come and gone;
You know that I'm not lying.
So for you, the birthday person,
Here's what I want to say:
I hope this birthday's the best one yet,
In every delightful way.
So happy birthday to you.
Have lots of birthday fun!
May your birthday wishes all come true,
Even if you have a ton.


Today is your day, and you're wished the best,
I hope you celebrate it, with a lot of zest.
For today though you are a year older,
Store away your many wishes, until you feel bolder.
So let the drums roll and horns toot,
Now make a wish for a lot of loot.
Happy Birthday Once Again Kashu...
Love
Suri..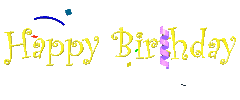 kashish_88
A very
Hearty
and with a lot of love
:
"HAPPY BIRTHDAY DEAR KASHISH"
Hope you have many more in the years to come.
You're one of my favorite fanfic writers, God has granted you a great gift of writing.
Once again a very very very Happy Birthday to you.
xoxoxoxoxo
Love
Aalia
!!!!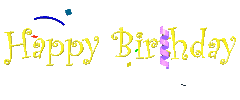 adventure_gurl
Happy Birthday Kashish! Hope you have a wonderful birthday! Keep up the great writing!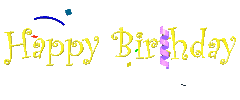 cute_samrah
"HAPPY BIRTHDAY KASHISH MAY U HAVE LONG LONG LIFE.............................ALL UR WISHES COME TRUE........................AND HAD A SPLENDID BIRTHDAY THIS YEAR"..........................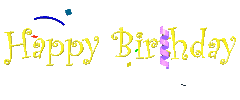 rajeev fann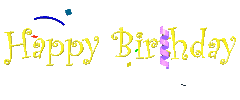 Iqbal Neha1
Happy Birthday Kashish
Hope U have a nice day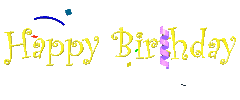 pinky901
A Birthday Poem

Birthdays come and go each year,
Today is yours, so don't you fear.
Conversations fill the air,
We have joined you since we care.

Funny jokes and laughs out loud,
We will always be your crowd.
Many friends you haven't seen,
How long has it really been?

We shall dance all through the night,
Until our spirits are truly light.
Celebrate our dearest friend,
A birthday poem, we wish to send.
i want to wish her wit this beautiful poem.
i take dis poem frm internet itself as i don't knw hw to write a poem.(sorry)
Wishing her a great and fabulous birthday not only dis year but forever in her beautiful and funfilled life.
she is a very sweet n kind hearted person i ever come in touch in my life till date.
god truly bless her.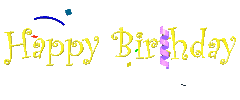 brainychild92

HAPPY BIRTHDAY KASHISH!!! may you be blessed with many many many more happy ones!! i was just thinking abuot u..i'm still not caught up on anything but i have this project and the boys im aired up with are SLOWWW in sending info..lol anyways.. have a great one and for ur bday, chill out, for me.. atleast one of us can..lol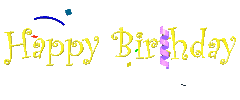 Radhika Shah
Hey kashish!!!
Many Many Happy Returns Of the Day!!

May you have all the happieness in the world and have a great time with your family!!!
And may all your wishes come true and you have a great year!!
Thanks for being there for me when i needed you....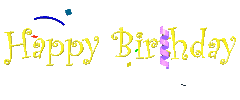 Swetha10
HAPPY BIRTHDAY Kashish...:-)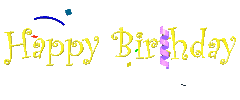 sknra
hi kashish
wish u a very very happy birthday
Ye dua hai koi gila nahi
meri doost meri hamnashi
main suchti hun khuda karay
tujay zindagi main wo sukh milay
jo mujay kabhi mila nahi....
with lots of love
seher


Edited by kashishdabest - 29 November 2009 at 11:52am