Originally posted by aisha_muka1984

Omg...I love this pucca, Aish
Thats so typical me when i was a kid...I mean B shaking









omg...so cute..is that me, your little sis sitting on your shoulder FB anne

Y'all ready for it??? .... Here we GOOOOOOOOooooooooooooo
To kick start the day... we're proud to bring forth to you the best salsa dance ever.... Please welcome
Arjun Punj
and
Aunty MS (
from
Kitani Mohhabat Hai)
!!!




























Wow!!! what an amazing performance that was!!! Something I'll never be able to forget
... after all, many girls were jealous seeing our Aunty dance with their heartthrob, Arjun Punj
...

























Latto lattoo Mein Uss Pe Lattoo
*
*

And the one who tops the 'Lattoo Hogayi' chart is our Birthday Gal! Seeing this performance not only make her jealous, but also shed a few crocodile tears
well well well.. it's all a blackmail to have Arjun (sweetly called Ajju) all to herself
......
man...that salsa was the worst i ever have seen
...poor my hubby who was stucked uoith aunty ji...but u know what..me not jealous
..but our Tarzhu was heartbroken his lady love danced with my hubby nu

As I speak of the devil
...waaah there she is!! But she is a our cute little devil... and an angel.... unless someone tries to enter her territory... that is when someone tries to steel her heartthrobs
...
Her list of crushes is never ending..... Actor Imran Khan, Mahendra Singh Dhoni, Harshad Chopra (Prem Juenja),Karan Kundar (Arjun Punj), Sushant Rajput (Preet Juneja), Tamil Actor Karthi, Telugu Actor Mahesh, and her latest crush being Ranbir Kapoor.... Phew...
... I finally managed to put up a list..
.. but trust me, I know I'm missing a few names
... hmm... what an interesting lady eh
!!
Erm...Ermm...should i outuvittufies your list ma kannu..?
Her journey on IF began on October 22nd, 2005.... when she frantically searched the net for her favorite show Karam Apna Apna
.... especially Shiv (initially played by Iqbal Khan
)... Thank God she spared Angad Khanna (played by Iqbal Khan
)... since many are after Angad to this day (me included
)
Achacho...you it wrong na
It was cause of Kavyanjali I ended up in I-F but started to become active on KAA as Iqqu was there
ithu enna dress...if Mother India sees me on that dress....i need to digg my own grave and can ever get up from it

























will come back and edit
First and foremost...
I wish to gift you a Poem I had written 11 months back!
Even though it was written upon a request...
every time I read this poem, it reminds me of you....
after all, those words I've chosen (along with Thenu) are really meant for you....
Enjoy Kannu
Ennathuyir sagothariyay....

Aish IF Jan' 09
Kaalaiyil malarum suriyan pol...
Un pon siripal ennai magilavaithaai!
Maalayil valarum vennilla pol...
Un petchinaal ennai kuliravaithai!
Sorgalogathu thevathai pol...

Un paasathinaal ennai aravannaithaai!
Kanneer mazhayil thegum patcham....

Saaivathartku oru thozhaaginaai!
Santhosa mazhaiyil moozhkum patcham....
Oru Nalvirumbhiyaanai!
Ennathuyir thozhiye...
eppozhuthum anaiyaatha Jothi nee!
Thozhi mattum alla....
Enathuyir sagothariyum kooda nee!
Ini Varum kaalangalilum...
inbum mattum pongattum thangal vaalvil!
Itthirunaalil... enathu manamaarntha pirantha naal nal vazhthukkal!!!

Unnathu anbu Saashaa, Kat, Maapu Ayya...



























For such a wonderful Friend like you, here is a small Gift!!




























Smiles and laughter.... joy and cheer!
New happiness that stays throughout the year!
Hope your birthday brings all these and more...
Filling life with surprise and joys galore!
- unknown author


























It's so good to know someone special, who shares,
My secrets, my laughter, my dreams and my cares,
Someone through good times and bad, when there's tears,
It's good to know you (Meli), our sister and friend.....
....through the years,
Happy Birthday!!!
- unknown author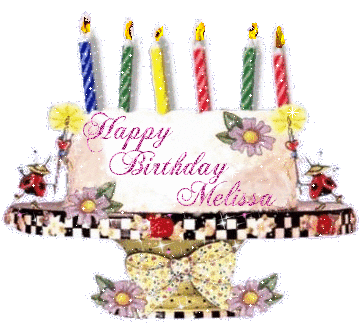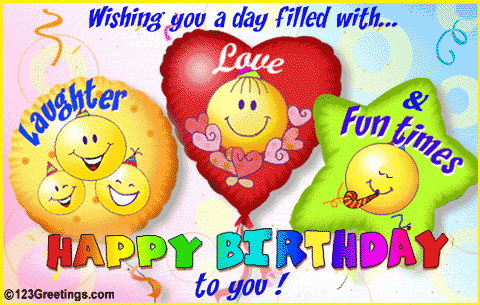 Well.. Well.. Well... this is not the end... the night is still young
and all the Taang Kichaayi/ Vambhukku Izhukkufies are yet to begin..
... so please join us below!!!


Introducing the Masters of Ceremony
~Two hotties of Indian Entertainment World~
Tamil Lounge Galatta
~by Rojapoooo (Moderator, Tamil Section)~
Yalla Habibi - a dream trip to Dubai
~by Kitni Mohabbat Hai Chat Club Parvar~
We Petta Betta Rap
~a modern Rap by Actors Arjun Punj and Siddhart~


Surprise...
We've two hotties here with us today as Masters of Ceremony...
(Tamil Makkalee... don't worry.. ithu Thaadhi Maamaa and FB Mani illeva alla
)...
They are the heartthrobs of the many girls on IF... They are none other than....
Arjun Punj
and
Actor Siddharth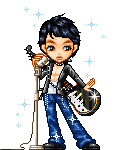 Arjun Punj
(color coded in maroon)

Salaam Namasthe , Satsriyakaal, Adaab Pyaare Doston
Munni Ki Thaang Keechayi Party Mein Aap Sab ka Swagath hai

I'm Arjun Punj and today we have a special co host here with us... please welcome .........
Even before Arjun introduces Siddharth... the latter sings out loud...


Naan Aanai Ittal, Adhu Nadanthu Vitaal,
Inge Meli Kutty Nondhu Poyi Noodles Aavaal
Naam Ulla Varai,Escape ku Chance Illai,
Escape aaga Vaaype Ille
Meli Escape aagarthukku Vaaype Ille...
(writer's note: MGR is a famous yesteryear actor of Tamil Cinema)
A confused Arjun wonders, Kya? Naan Aana It All, ....OMG Bachaao ....Mujhe Chakkar Aa Raha Hai.. Ajju Bhaag.....
(Ennathu? 'Naan' Aana It All a?...OMG Kaapathungo... Enakku Thalayellam Suthudhe...Ajju Es Aayidu)
Siddharth

(color coded in green)
NOTE: Naan in Tamil means I... while it also means the food Naan
.

Hence Sid explains, hey Chill Dude, Mein tho sirf MGR ko Imitate Kar Raha Tha... Darro Math Yaar
Kuch Samaj Mein Aaya?
Hey Cool Down Machcha.... Naan Chumma MGR ayya ve Imitate Pannikittirundhein...Bayapadathe Machchi...
Enna Edhavathu Madele Ericha?
Arjun: Arre Sid Kahaan Phasa Diya?,
Ek tho mein Dieting Karke thakk gaya
Aur tum aathe hi 'Naan' ke baare me gaa rahe ho...
Mummy ...Mujhe Bhook Lag Rahi Hai....
Ada Paavi Sid, Enna Enga Maativida Patha?
Naane Dieting Senju Senju Tired Aayittein
Idhule Nee Vera vandhu, "Naan' Chappathi nu Paatellam Eduthu Vidre?
Amma.. Enakku Pasikkudhe, Thaaye Pasikudhe
Sid: Oh Ho Bachchu, Yeh Khaane ki Cheez Nahi Hai.....
Dont worry okay,, Show Khatham hone ke baadh
Mein Mummy se bolke tujhe Sukha DIET Roti banake doonga..
Ab tho Haso Bachcha
Achacho Kozhanda, Idhu Saapadre Matter Illa Kannu
Kavalapadadhe .... Show Mudinjathum
Naan Mummy Kitta sollu Unaku Diet Roti Oil Poda ma Panni Thara Sollarain
Sariya?
Ippovachu Konjam Siriyen
Hey Tum ne tho sab doston Welcome Kiya Na?
Hey Nee Mattum Un Nanbargale Welcome Panne Le?
Chalo now let me welcome my friends...
Sari Ippo Naan En Friends Welcome Pannattum
Periyorgale.. thaaimaargale...
Hot chicks gale.... my opponents gale....
Ellorkum Vanakkam,Vandhanam, Swaagatham...
(Welcome speech in Tamil by Sid)
Engal ulaga azhagi Meli yin pirantha thinam andru..
inge koodiyirukkum anaivarukkum
nandri nandri nandri..
Arjun: Hamaari World Beauty Meli ki Janam Din Par
Yahaan Maujood Sabhi Doston ko
Sukriya Dhanyavaad Thank you....

























BGM
The massive hit of the year Down by Jay Sean
Baby are you down down down down down
Down... Down...
Even if the sky is falling down
Down... Down..
Ohhhh
You oughta know tonight is the night to let it go...
put on a show...
I wanna see how you lose control..
So leave it behind' cause we have a night to get away,
So come on and fly with me...
as we make our great escape.
So baby don't worry, you are my only,
You won't be lonely, even if the sky is falling down,
You'll be my only, no need to worry..
Baby are you down down down down down,
Down, Down,
Baby are you down down down down down,
Down, Down,
Even if the sky is falling down....


























Doston,
Aayiye, Hum Sab Milke Kuch Tasty Golgappe or Vadai Chakke Mazaa Lenge woh bhi freshly Made Girly Alcoholic Bevarage ke saath...
Aamaam Nanbargale....
Party nnu vanthaale... saapadhu thaan rombha rombha mukkiyom... athuvum leg pulling party nnu vantha... sollave thevayille.. athanaala.... vanga naama Vadai.. Pani Poori ellam Margaritas oda serthu pattaya kelapuvom!