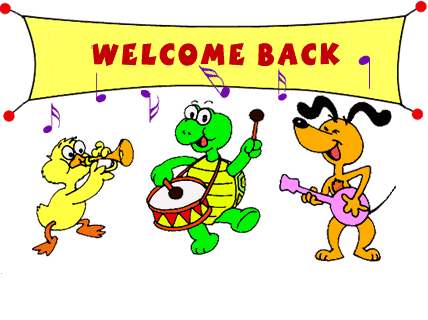 Coming up next...
Tamil Lounge Galatta
~by Rojapoooo (Moderator, Tamil Section)~

























Back to
Arjun Punj
and
Actor Siddharth
Arjun :
Are Sid, Tumne Roja Aca ke Baare me suna hai kya?
(Hey Sid, Nee Roja Aca pathi kelvi patturkiya?)
Sid :
Naam to familiar hai yaar, lekin tum bataao na..
(Kelvipatta Pera irukku, Irundhaalum Nee Sollu pa)
Arjun :
Teek Hai, Roka Aca Tho IF ke pyaare mods mein se ek hai
(Sari... Roja Aca IF oda sweet mods le oruthanga)
Inke Sense of Humour ki jawaab nahi yaar
(Ivanga Sense of Humour pathi solla vaarthaye illa)
Sid :
Tum Inhe Bohat Achchi Tarah Jaan the ho kya?
(Unaku ivangala nallave theriyuma?)
Arjun :
Arre nahi yaar, Yeh IF ke Tamil Section ke Mods hai
(Ada Illa pa, Ivanga IF oda Tamil Section Mods)
Tumhe patha hai na, Mujhe Kaha Tamil Aatha Hai
(Unaku theriyum le, Enaku Enga Tamil Theriyum)
Isi liye tho tum yahan ho, Nahi Tho Tum Yahan Kya Karthe
(Adhukkaga thaane nee inga irukke? Illana nee inga enna pannuve?)
Sid :
Oy Oy, Tu Mera Thaang Keechle mein kyun Pada hai
(dai dai, en da enna vambukku izhukkarthileye iruke?)
Tamil Section? Hmmm Aur batao inke baare mein
(Tamil Sectiona? Hmmm Avanga pathi Mela Sollu)
Arjun :
Are Haan, Inko Pyaar Se sab Maddy Bulathe Hai
(Ada Aama, Ellarum Anba Avangala Maddy Nu Koopadvanga)
Sid :
Abhey, Aise Bolo na? Maddy, Dude Roja Aca nahi Raja Akka
Akka matlab Didi
( Dai , Appidi Solda.. Maddy a? Dude Roja Aca illa, Roja Akka)
(Akka na Elder Sister.. )
She is very famous yaar... Tumhare Aca sunke confused hogaya..
(Unnoda Aca kettu confused aayitein)
Aage Mein Bataa tha hoon.. Suno..
(Mela naan sollarain, Kelu)
Maddy, Comedy scripts likhne main Maahir hai,
(Maddy, Comedy Scrits Ezhutharthile Manni)
Unke 'Comedy Kalakkal' Bohat Mashoor Hai Arj
(Avangaloda 'CK' Romba Famous Arj)
Uska Main Concept na, Ek serial se juda hua hai
(adhoda main kadha oru serial le base panni irukku)
Arjun :
Serial Kausa Serial
(Seriala? Enna Serial)
Sid :
'Kolangal' Serial..Hey Pl Uske Kahani Mat Pooch,Time Nahi Hai..
(Kolangal serial, Aiyo Kadhaye mattum ketkadhe, Time Illa pa)
Pichle 8 saal se chal raha hai...
(Pona 8 varushama poyitte irukku)
Arjun :
Oh wow ..Shayad mein unse ek bar mil patha
(Oh Wow.. Avanga oru vaatti Sandhikka Mudiyatha?)
Sid :
Hey, ArJ . you are lucky man
Tumhe Patha hai? Aaj Meli ke Bday hai na?
(Unakku Theriyuma? Innaiku Meli Bday le?)
Maddy ji, apne naye CK lekhar aarahi hai
(Maddy avargal, Avanga puthu CK Kudukka Varaanga)
Woh CK ka main theme Meli ki Bday Hai
(Andha CK yoda main Theme Meliyoda Bday)
Arjun :
OMG really? Wow. Mein Jaa Raha hoon Unke Autograph Lene
(OMG Appidiya? Wow... .Avanga Autograph Vanga Naan dho Porain)
Sid :
Oy Hero. Rukh Ja, Abhi time nahi hua
(Hey Hero, Adangu pa, Innum Time Aagale)
Jab Maddy ji aayenge, Mein Bataaonga..
(Avanga varunbothu Naane sollarain)
Ab Kaam Kare?
(Ippo Kojam Velaya Paapoma?)

























Your Attention Please... Our beloved Maddy, the one and only Rojapoooo (Moderator, Tamil Section) is here with us.... time to buckle up buddies... as she takes us through the IF Tamil Lounge...
Tamil Lounge Galatta

IF Tamil Lounge - looks festive - The IF ians are getting ready for some
big celebration. Aishu is busy decorating. Eclat takes over the kitchen -
She is dying to try out some of Eljay's recipes - the IF ians are the perfect
guinea pigs !!! Eljay has been sending messages - she is caught up
with some personal nursing job - in the bargain ends up eating curd rice
all through the day , but she is not complaining !!! She sent a message
saying that she will be there for the celebration. Srima is in charge of
clothes. Nithya is eying a sari - with lot of zari work - Meena and Laksh
also have an eye on that. Srima is busy calling some one - she does not
want to disappoint any of them - she is trying to get similar ones. Atina
is counting money - Roja has been behaving herself of late - no vambu,
no court or lawyer expenses - and so Atina's purse looks healthy. But,
she is meticulous about accounts - the unpredictable Roja is a force
to reckon - right now , with Thollai irritating her to the core..... one is not sure. Atina is seriously thinking about starting a fund "Bailing out Roja
from trouble " fund .

Daisy is busy with cards - she has a way with making situation cards -she
somehow finds the perfect ones for all occasions. Kuttyponnu is moving around with her puppy - the puppy smells the kitchen and keeps running towards that - not to mention Eclat being benevolent and feeding him with all kinds of food. Ho has been informed - though she has given up her hopes on vaathu , she still drops by to say hello. Sue chechi is missing - some one called Roja and asked about it - Roja's answer " chech ai kakka thookindu pOchu " - Brinny quips " oh my God, she is not some vadai - we have one in Chellame and boyyyy, are we tired of vadais??!!" Eclat hurriedly checks the menu - thank God, no vadais. Bjda is moving around, helping Aishu - the lounge is aping Deva Logam - the IF ians are the Apsaras. Vani is also there. So is Nallu - "habba, IF le romba naalukku apram some fun, I wont miss it" Obviously Mr.G is left in the lurch - and he must be jittery " IF lounge kku pOra, epdi thirumbi varuvaalO??" Well, so much is going on, where are Roja and Meli? Aishu and Atina are seriously considering a police complaint. Meena and Laksh are holding them by their necks -"Vendaam, villangam, looks like they both are together.... Roja akka.....uh huh" Atina looks at her healthy purse and sighs - " hmmm , knew that this won't last long..."

The lounge door opens - no banging, no usual Roja style storming .... both
Meli and Roja walk in as if they are zombies - holding hands.... staring in the
space.... the mad gleam is missing ..replaced by a forlorn look.... Shree is the
first to run and greet them " enge ppa pOitteenga??? We are all ready, Srima is waiting with clothes, go and choose, get ready..." The talk falls in to deaf ears - neither the imp nor the senior ghost show any recognition. Atina perks up " hello, u two, whazzup?? " Kuttyponnu with her Kolangal acumen KNOWS the deal and does some tch tch tch.... Daisy is not far behind, she looks at Kuttyponnu and nods understandingly. Bjda runs to the kitchen to get some ice - first she pours ice cold water on her head - she is scared that the day is not far away for her - even though she updates Thollai's saga for just one day !!!

Now Atina is worried - "hmm lawyer or doctor, what is the big deal???" Aishu can not stand this eerie silence of the duo - goes straight to Meli and shakes her - as if Meli is a medicine bottle which needs a good shake before consumption. Meli quietly asks " who are u?? who am I ?? How did I come here?" Eljay is livid "cut that out Meli, who are you trying to fool??? one whole load of us??? who are seasoned by Tamil serials???" Meli looks at Eljay and frowns - goes closer to Roja and leans on her. While all this is going on, Roja is totally quiet - no one actually bothered to shake her - her dramas are so popular that no one dared needling the sleeping ghost. Atina comes near the duo and sweet talks - she does not believe in antagonizing - Talks to the duo as if she is Anitha Kuppusamy - she did train under her, long time back !!! Now, there is a flicker of light in Roja's eyes and Atina is happy that Roja is still alive. "Ok, now tell me, what hit u both??? Are you ok??" As this tirade goes on and on....

Few cops charge in to the lounge -" where is that duo?? We saw them coming this side!" IF ians become protective now - "are u looking for our Roja and Meli??" One cop is absolutely livid - "Roja and Meli??? ghost and imp suits better " The duo is still passive. The cops are ready to take the whole load for kambi counting - Atina, the captain becomes the spokes- person - "Look, inspector, unless you tell us what exactly happened, we can not help you" The constable grins - pinne? constable nnu therinji Inspector nnu kooppitta??? - Elated by the promotion, he explains -
" madam, ithunga rendum Abi Constructions and Aadhi Builders
building mele nalla periya periya stone aale adichu, oru window pane,
glass door meethi illai, ellam paanaal... avanga complaint kuduthu irukkanga!!!" Atina looks at the duo but they have a look which says "ithu boologhamaa?? kailasamaa???" Kuttyponnu, Keerthi, Bjda, Daisy, Laksh, Nithya, Vani, Smileyface, Priya, Janu and a few other regular Alangolangal followers are beaming - Vitta, antha duo vai shoulder le thooki Jai Ho Jai Ho nnu dance aadi yiruppanga , but for the cops - The whole IF ian crowd marches towards the cops with outstretched hands - " arrest all of us - not just us, one whole load of alangolangal sufferers from all over the world will walk in to your prison . You have to feed us, keep us in good spirits ..mind you , we have a clout with Human Rights Commission..." the cops are
taken aback ....The Inspector appeals to Atina "madam, ipdi mirattaraanga...
paarthukittu summa irukkenga??? antha glass ellam replace pannidunga, we wont press charges..." Atina does some real haggling about the amount , settles it and sends the cops away. The moment they leave, the senior ghost and the kutty imp wink at each other .... and jump with a yeeeyyyyyyyyy - the rest join the jubilation, Atina has her hands on her head and sighs at the weak purse...... yeeeyyyyy Meli kutty kku Birth day - this is Roja's gift ........


Arjun :
Dude, Yeh Kaisa Rahega?
(Nanba, Idhu Epidi Irukum?)
Sid :
Kya Kaisa Rahega? Clearly Bataane kiya kya loge
(Enna Eppidi Irukkum ?Cleara Solla Enna Saiyanum)
Arjun :
Nahi Yaar, IFians KMH ke characters ke saath Ek tour par nikale tho?
(Illa Machchan, IFians KMH charactersode Oru Tour Poga Mudinja?)
Sid :
Tour? Lekin Kahan? Aur Kyun?
(Tour a ? Aana Enga? Edhukku?)
Arjun :
Hey Dubai yaar,, IFians ke saath Ek Magical Tour Par Chale tho?
(Dubai Machcha, IFiansoda, Oru Magical Tour Pogalama?)
Sid :
Good Idea Lekin wahan karenge Kya?
(Nalla Yosana, Aana Enga Poi Enna Seyyarthu?)
Arjun :
Meli ke Janam Din Ke Avasar Par Ek Magical Tour
(Meliyoda Porandhanaal Andru Oru Magical Tour)
Wahan Saari Ladkiyan anpe Dilbar ko paane keliye aapass mein Ladenge
(Ange Ella Ponnungalum Thannoda Idhaya Kalvanukkaga Sandha Poduvaanga)
Sid :
Paagal ho gaye ho kya? Dubai Tour Par Woh bhi Lagaayi Keliye?
( Loosa Nee? Dubai Tour Adhuvum Sandha Podava?)
Arjun :
Agar Duniya ke Saare Ladkiyan Ek Hi Hansome Pe Paagal Hojaaye?
Tab Ladna Tho Padega Hi Na...
(Ulagithile Irukkara Athana Ponnungalum Ore Handsome Mela Payithyama Irundha?
Sanda Pottu Thaane Aaganum..)
Sid :
What? Ek Bandha aur Itni Dewaaniyan?
(Ennadhu? Oru Payyan and Ivalo Visirigala?)
Woh Handsome Khush Naseeb Hai Kaun,
(Andha Azhagana Adhishta Saali Yaaru?)
Arjun :
He is the hottest guy in the world Man
none other than the Gr8 Arjun Punj..Thats Me ;)
Sid :
Tum Mujhe Bakra Banane Ka Plan Mein tho Nahi ho na?
(Nee enna Fool panna plan Edhum podalaye?)
Arjun :
Oy Chup Kar.. Woh Mein Hi Hoon Jispe Saari Ladkiyan Fida Hai
( Ada Nee Konjam Moodu.. En Mela Thaan Athana Ponnungalum Payithayama Irukkanga)
Sid :
Nahi Mein Samja Nahi.. Ladkiyan Tujme Aisa Kya Dekha ki woh tujpe Fida Hai
(Illa Enakku Puriyale... Un Kitta Appidi Enna Irukku Nu Solli Ponnunga un mela
Crazy ya thiriyudhunga?)
Arjun :
Kya Nahi Hai Mere Pass.. Vaise Ladkiyan Mere Smile pe Fida Hai,
Mere Gusse Par Fida Hai, Mere Dekhne Ka Style pe fida hai.. List goes on Dude
(En kitta enna illa? Actually Ponnunga Maina en Sirippu En Kovam mela Paityama irukkanga, appram Naan paakara style.. List romba perusu machcha)
Sid :
ROFL..... OMG OMG Tumhara Smile?
Mein ne itne dher thak tumhare chahre par ek baat bhi 'Smile' naam ki cheez nahi Dekha
Bhai Saab
(Naan ivalo nerama un face le oru vaati kooda 'Smile' paakkale Brother)
Dekhne ki Andaaz? Tere handsome Face se woh Glasses nikhaloge
Tab Dekhenga ne tumahare expression
(Paakara style? Unnoda Azhagana face lendhu andha glasses edhutha thaane expression enna nu theriyum)
Arjun :
Sid Maar Daloonga Abi.. Are Sun Yaar
(Sid Konnunduvain .. Sari Ippo Kelu)
Okay Mein Tho Apne Comedy Serial ke baare me keh raha tha
'Yalla Habibi' jo yahan Horoscope ke naam pe likha gaya hai
(Sari, Naan Namma Comedy Serial Pathi Solla Vandhain..'Yalla Habibi'
Inga Horocope perla ezhuteerkanga)
Woh Bhi apne Dilbar Keliya Ladne Ke baare mein Likha Hai
(Adhuvum Thanoda Dream Guy kaaga sandha podarthu than)
Is Kahani ke Pundit na? Woh Bhi Wild Imagination ke Raaja Hai
(Indha Kadhayoda Pandit Ille? Avarum Wild Imaginationoda Raaja)
Aur He imagines Ki Saari Ladkiyan Apne Dilbhar Ke Liye Ladne Jaarahe hai
(Avarum Ella Ponnunga Vandhu Avanga Idhaya Kalvankaaga Sandhapodara mathiri
karapana Pannaraaru)
Sid :
Oh Tho Woh Baath Hai.. Woh Dilbur Kaun Hai ?
Dont tell me its u again Dude....
(oh adhaan Matter a? Andha Kalvan Yaaru?)
Dont tell me its u again Dude....
Arjun :
Tum Mere Mazaak Uda Rahe Ho?
(Enna Kalaikariya?)
Sid :
Nahi Dude.. Sachchi
(Illa Machcha ... sathyama)
Ab Patha chala Pyaar ko Andha kyun Kehthe hai
(Ippo Thaan Puriyudhu 'Love is Blind' Yen Sollaraanga Nu)
Arjun :
Okay Thats its Ab Tu Gaya Sid..
(Okay Thats it... Sid Nee Gaali Da)
Arjun Chases Sid.....


























Alright buddies... fasten your seat belts... as we're gonna zoom away to watch a
Romantic Thriller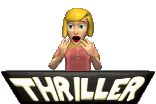 Brought to on behalf of India Forum KMH Chat Corner Pariwar

Yella Habibi


























In the Early morning.... a chilling wind makes rounds over the ever calm waters of the Persian Gulf. The sun slowly makes its way over the horizon rather peacefully. At the heart of the Gulf... lies the city of Dubai with the empty streets slowly filling up. A few miles away near the Etisalat Tower 2, stands a tall narrow house in the shape of a tree, with branches branching off. Surrounding the tree house is a large ground with a board at the center reading "Tarzu Yudh Bhoomi - a Battle for the Dilbar". A few battle utensils, such as golgappas, and tomatoes are left to rotten away.
Here by we welcome you to the Tarzu Yudgh Bhoomi!!!
Where young girls fight for their Dilbur. Vaise Yeh tho Jawaan Hai....Lekin Bohat Thaakath Hai Inme!!! Aur Kyun Na Ho? Akhir Bournvita is the Secret of Their Engery
!!! (So gals, if too many are fighting for your Dilbar... start drinking Bournvita
. It'll help you to throw Golgappas and rotten tomatoes at your opponents
) .. Ok Friends.. Hum Tarzu Ke Ghar Ke Andhar Chalthe Hai!!!
The birds chirp as the morning mist carpets the pathway into Tarzu's Tree house. At the base of the tree house is a pink shaded large room decorated with furniture from Bella French Rose collection and a Pink Rose 4 Arm Chandelier dangling at the center. Just beneath the chandelier is a fancy rose curved bed with wooden rails. The essence of this lovely setting is further beautified by a gorgeous lady.... and she is none other than our Aunty . She lay there peacefully... with her soft lip curving into a smile.... a smile depicting her ecstatic journey to a dream land.

~BGM Begins~
Venga yahogate un este amor
Mora si querea, pero uneste amor (2)
Jinko jinko bhi, milna hai likha
Ishq, milwayega (2)
Door door se dhoond dhoond ke
Pass le aaye ga

Kahin bhi jaake chuppo, ishq wahin aayega,
Kitna bhi na na karo uttah ke le jaayega
Maano ya na maano, yeh saari hi duniya
Maano ya na maano, yeh saari hi duniya
Oooo Oooo
Jee le jee le, jee le ishq mein
Marna hai toh aa mar bhi le isha mein (2)
Esloy enarnorada, te quiero baila baila
Bgm ends...
Suddenly a Kawva/ Andag Kaka starts to crow, rather loudly, startling Aunty. Her eyes pop open, and she springs up on her bed.
Aunty:
Yeh Kya hai? OMG Mein Kaha hoon?
My Baby,Tum Kaha Ho?
Mere saath dance kar rahe the na,
Achaanak Kaha Chale Gaye
Kya Mein Sapna Dekh Rahi Thi?
Haan Woh Tho Sapna Hi Thaa
Oh No Ab Mein Kyaa Karoon?
Arre Haan
Aaj tho Meli ki Bday Party Hai na?
Wow, Mein Zaroor Jaaongi,
Is Sapne ko Haqeekat Ko Badalne Keliye
Isse Achcha Chance Nahi Milega
Party Mein My Baby Bhi Hoga...
Wahan Sirf Mein or Mere Arjun,My Pujji Baby,
Samandar ke kinaare, Sirf Hum Dono
Mujhe use Impress Karna hai
Kyaa Karoon
Kuch achchi Killer Dress Pehanoongi....
Saying this... she walks to the washroom. Moments later she comes out singing..

Mere Khwaabon Mein Jo Aaye
aake Mujhe Chhed Jaaye
mere Khwaabon Mein Jo Aaye
aake Mujhe Chhed Jaaye
us Se Kahoon Kabhi Saamne To Aaye
mere Khwaabon Mein Jo Aaye
aake Mujhe Chhed Jaaye
us Se Kahoon Kabhi Saamne To Aaye
mere Khwaabon Mein Jo Aaye
While singing the song, Aunty gets ready in a marvelous saree, heavily embellished with sequins, zardosi, stone and beads forming pretty floral patterns. The dainty sparkly earrings add eloquence to the outfit. She looks at herself one last time after touching up her make up and leaves to the video intercom space just adjacent to her room.
She dials a button and waits patiently...
A few meters above.... someone is sleeping soundly on their tree shaped bed.. holding onto a rope. Upon hearing the video intercom ringer go off, the person is startled... and slips out of his tall bed... His grip on the rope tightening and he ends up swinging across his room. Momentarily, he swings towards the video intercom and answers.. only to be swiped away. Aunty's beauty just bowls him over... and he stands still.
Aunty, on the other hand, just shouts over the intercom...
Aunty:
Tarzuuuuuuuu..... Mein Yahaan Bhook Se Mar Rahi Hoon aur tum so rahe ho? Jaldi Se Mere Liye Golgappe Leke Aao
Aunty's loud noise brings him back to earth..... He agrees to come down and turns off the video intercom.... The next minute, he is on the rope swinging, while singing

Ek Ladki Ko Dekha To Aisa Laga
Jaise Khilta Gulab
Jaise Shayar ka Khwab
Jaise Ujali Kiran
Jaise Bun Mein Hiran
Jaise Chandani Raat
Jaise Narmi Ki Baat
Jaise Mandir Mein Ho
Ek Jalta Diya...
Movie: 1942 A Love Story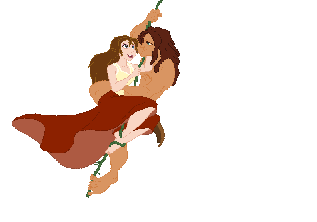 Sabaash Aunty, Chak De Patte
.... Aap Ajju ko impress kare ya na kare, par yahaan tho ek ibandha already bowled out hai ji
...
***
Aunty... pattaiya kelappunga!!! Neenga Arjun Punj vai impress pannureengalo illaiyo.... inga orutharai dream world ke kondu poyiteenganna paarunga..


























At the coast of the Persian Gulf, preparation for the Birthday Party is in full swing within a Large ferry. The team behind this preparation are the three Angels - Hummy, Pari and Aish - Tarzu's best friends and Chamchiyaan (Jalraas)
. Though they've planned out many Yudgh for Dilbar.... the Angels are keeping things under wrap even from their Big Boss - Tarzu. The reason is yet to be unravelled....

























~ Bgm ~
We goin' international with this one
Kaz Money, Rime and the one and only Karl Wolf
Yalla Habibi
We can go
Far away
To a sunny place
Yalla Habibi
We can fly
To a place and hide
So we can spend time
Yalla Habibi
Yalla Habibi - Karl Wolf '09

























The latest numbers blast away in three of the luxurious rooms in the world's first 7 star hotel - Burj al Arab. The occupants of the rooms are none other than Arjun Deewanies - Meli (the birthday girl, herself), Zunni (Loves Angry Arjun), and Samiya (Loves Romantic Arjun). All of them are excited about having been invited by the Angels for this party, and, today is the big day for them. To win or not to win Arjun.. that is the question in these girls' mind.
Soon the girls meet up at the launch. Zunni is the first one to reach there. The moment she sees the other two girls walking towards her, she mutters,
"Arjun... hmmm... Bandha dekhne mein achcha hai...Lekin yaar woh Angad na.. Haaye Usne tho Mujhe Maar daala .he's hot ... Handle nahi kar paathi hoon... hmm.. Kya Karoon... Itna hot banda jo hai
! Par... aree Ha, mein tho party pe jaa rahi hoon.... Lekin Ufsos, Angad wahan pe nahi hoga
... to lagtha hai, ki Mujhe aisa pretend karna padega jaise ki mein Arjun keliye Ladne Waali hoon
... Jo Mujse Hai Takrana Tu Bournvita Pee Kay Aaana
!!!"
To Zunni's surprise, Samiya replies " Mein Bhi,.. Aakhir Bournvita Peethe Waqt Mein Tumhari Partner Jo Hoon"
Melz jumps in... "Oy Oy Oy... Tum Ladkiyan Yeh Kya Bakk Bakk Kar rahi Ho?
Jaanthe Ho Ki Mein Kaun Hoon?
Punj.. Melissa Punj...
Hmmm... Mere Saason Mein
Baathon Mein Hai, Aur Watch Mein Bhi Arjun Hai
Yaad Rakhiyon!!!
Acha Acha.. Ab Time Hothe Jaaraha Hai
Limo Bhi Waiting Mein Hai? Tho Hum Chale?"
By the time Tarzu gets back down after getting ready.... wearing a Maroon Sherwani (Hoi hoiyeee.... matching matchin..
)... Aunty has already finished the bowl full of Golgappa's and is waiting impatiently. Tarzu wonders what the matter is. Aunty sulks and says "Hai Rabba Mein Tho Lutt Gayi...Barbaad Ho Gayi...Saare Sapne Ek hi Jhatke Mein Toot Gaye....Mere Pujji Baby Mujhe Lene Nahi Aaya....Hai Mein Kya Karoon....
Ro Ro Ke Mein Thaak Gayi....Mujhe Bhook Lag Rahi Hai
"

Upon heraing this.. Tarzu sighs and sings...
Aunty are you down down down down down,
Down, down,
Even if the sky is falling down,
Down, down
Ooh (ohhh)
You oughta know, tonight is the night to let it go,
Put on a show, i wanna see how you dance away,
So leave it behind 'cause we, have a night to get away,
So come on and fly with me, as we make our great escape.
While singing that Tarzu takes Aunty's hands and helps her get into his baby tri-wheeled cycle.
So baby don't worry, you are my only,
You won't be lonely, even if the sky is falling down,
You'll be my only, no need to worry,
Baby are you down down down down down,
Down, Down,
Even if the sky is falling down like she supposed to be..
Tarzu looks at the audience and sings..
She gets down low for me,
Down like her temperature, 'cause to me she zero degree,
She cold, overfreeze,
I got that girl from overseas,
Now she my miss America,
now can i be her soldier please,
I'm fighting for this girl,
On the battlefield of love,
Don't it look like baby cupid sending arrows from above,
Don't you ever leave the side of me,
Indefinitely, not probably,
and honestly im down like the economy,
Yeahhhhhh!!!

Aunty is much more happy now and enjoys the view on their way, as Tarzu rides the baby tricycle.
Back at the Ferry... the guests are slowly arriving... soon Tarzu, Aunty, and the girls make it there. All have a good time mingling with each other at the upper decks of the Ferry.
Suddenly, Arjun Punj arrives. From Aunty to Zunni to Sammy'to Meli... all their jaws drop! Arjun is stunned with the attention, and just smiles at them.
Aunty recollects her dream.... and runs towards him in slow motion.... singing...

Arjun Meri Aankon Mein Hai
Arjun Mein Saason Mein Hai
Ajju meri Hoton Pe Hai
Ajju Meri Baathon Mein Hai
Bani Bani Bani re Bani Pujji ki Deewani Bani
Bani Bani Bani re Bani Pujji ki Deewani Bani
Ab Kya Kare Dil Dewaana Haay
Ab Kya Kare Dil Dewaana...
Wanting to reach Arjun first, the rest of the girls also run towards him... chanting his name...
Arjun is terrified.. and runsssss....... leaving all the girls/ ladies to clash at the center.
Golgappe Phekthe hue,
Ek Doosre ke Balon Ko Keechthe hue,
Apne Dilbhar Ko Paane Keliya Kuch Bhi Karne Ke Thaiyaar Mein
Khadi Hai Ladkiyaan
Yes.. it is raining Golgappas at the upper decks of the Ferry! Tarzu, and the Angels enjoy the scene
..... (at Yulz, Hummy, and Pari... isn't this a great scene buddies
... all times eh??
....). Tarzu keeps his eyes glued to Aunty... and says to himself "mein bhi apna jaadu aap pey chala kay rahogaa"... The next minute he vanishes....
A music.. is heard from teh launge of the Ferry... the ladies stop fighting... and slowly head towards the music.....
The curtains are down.... darkness engulfs the moment. The ladies who were fighting a while ago, now stay close to each other.. with some being nyctophobic.
Suddenly... a candle is lit and everyonen yell.. surprise......... Meli is shocked! Zunni is even more shocked and faints.... after all her Angad is there
. Angad rushes to her
.
Arjun walks towards Meli with a Red Rose in his hands.. he goes on his keens... taking Meli's hands... Meli is dumpstruck!! Her cheeks go red tomato
, like Zunni's a moment ago
.
The Angels then look for Samiya, who is no where to be found
. Suddenly, Tarzu shows the two birds chatting away..(Samiya and Arjun/ Karan from the new show
).
Aunty is saddened!!! Suddenly... Tarzu goes and stands in front of her.... and looks her into the eyes... Aunty also looks.... hence an eye lock sesson begins.... Tarzu slowly opens his mouth to whisper.. Yalla Habibi (meaning Lets go my baby...
)...


























We can go
Far away
To a sunny place
Yalla Habibi
We can fly
To a place and hide
So we can spend time
Yalla Habibi
The sight slowly zooms out... to show a day and night full of partying.. dance... fun...!!!
~The End~
Brought to you by...
Anjali (Anjkhoney), Zunni, Samiya and your and only Pundit Ji!!!

Sid:
Ipponnalai Meliyin Vaazhnaalile
Marakka Mudiyaatha Naal Aakha
Itho Engal Parisu...

Arjun:
Is Sunaihare Din ko Meli Ki Zindagi Ke
Sabse Yaadgaar Din Banane Keliye
Yeh Raha Humara Thofa

Hey buddies... We wanna say heya to our b-day baby
Big toast to Meli and Uski Masthi Bhaari
Our IF Parivaar the Galatta Kudumbam
And our Petta (Betta) rap fakers Sid and Arjun
Writers Note: What is it like to twist a song to suit the situation... and then have it imitated in another language buddies? Shall we try ti for Fun here today
. Sid and Arjun will rap in Tamil and Hindi, respectivley, for alternative paragraph (four lines). They'll also attempt to imitate each of their lines..
..
The original song from the same movie in both Hindi and Tamil.
Kadhalan - Pettai Rap
Humse Hai Muqabula - Patti Rap

Rhythm of life, on meli's birthday
mixing hindi with tamil funky rap from IF
Hey pettai Vaa pettai Our pettai ... pettai rap....
Bolo Beta, Gaao Beta, Naacho Beta....Bette Rap....
engal pettai rap...
We Bette Rap..
engal pettai rap...
We Bette Rap..
Indru engal Meliyoda birthu day aaga
Inke Angel Meli Voda Birthday Aage
kaalai enna maalai enna maatramillaiyae
Kaal NA Maal NA Matter Ill Ye
pull pannuvome legs ai pull pannuvome..
Pull Bun Vo Main Legs Hai Pull Bun Vo Mein
koabam vandhaal konjam othi vaippoamae
Co Baam Van Hall Kaun Jam O T Y Pom Mein
Arey get up and Keech yehi tera chance
Aaru get up and keechidu theera chance
Teri Masti Bhari Harkat Hai Humare Haat Mein Babe
Thee yeri Mastana Paru.. Kai Kattai Kumari Hat me baby
dhol bajana aur aake thaang iske Keenchna
Dhool Bajanai Our Akka thaangi Keechiduraanga..
pehla kaun pehla kaun pehla pehla pehla
Bailakku Un Bailakku Un Baila Baila Baila
engal pettai rap...
We Bette Rap..
engal pettai rap...
We Bette Rap..
Mommy Pettai.. Dady Pettai...
Enge kitee.. ippo aapu mattai..
Humma Beta.. Hey ya Bette...
We Betta Rap...
De Naam Beta.. De Gaa Mutter...
Eeii paalenna pazhamenna irrupathe sweet life
Aey Paa lena na, Paa Hum Lene Rupa De Sweet Life
podumadi ponne onnakku oru choice
Podhe Ma Di Ghanne Un Naak Aur Choice
Virithu vaipome mudiyai virithu vaipome..
Veer Tu Ve Ho Mein Mo Diya Veer Tu Ve Ho Mein
Mudhalil vandhavanukku Rootu Vittu Paapome
Moo Dal ill va roopavan hey route with than par vo mein
Are Teriye Jo Bhi Hoga, Tera Hai Woh
Ade periya Job ai kokka thirai kaiyoo
Jo Bhi Aaye Usse Tu Patta Hi Lena
Jogging Aaya use thuppatta cleana
Yehi Sach Hai Yehi Sach Hai Baby
Yeah He Sachin Yea He Sachin Baby
Jaan Le Jaan Le, Jaldi Jaldi Jaldi Jaldi
Jaanu Leh, Jaanu Leh, Jally Jally Jally Jally
engal pettai rap...
We Bette Rap..
engal pettai rap...
We Bette Rap..
engal pettai rap...
We Bette Rap..
engal pettai rap...
We Bette Rap..
Burberry purseu Jimmy Choo Kodai chappals
Burberry Purse Jimmy Choo Co Dal Chappals
pettaikutti vanga pora nalla mana kanavoda
Petti Cuty Van Ga Poora Nal La Man Na Khana
Hugo Boss Guessu Gucci Prada Puma...
Hugo Boss Guessu Gucci Prada Puma...
pathela pathela kaasu koncham kooda pathale..
Pathare Pathare Cause Kaun Jam Code Pathare re
1000 Kr 2000 Kr Papa ke Jeb Kaat Ke
1000 Kr 2000 Kr Pappaali Gel Kaaluku
4000Kr 8000Kr Bank Se Loan Le ke
4000 Kr 8000 Kr Bank Celylon le kelu
Anda Henna Balon Mein Lagake
Anda Kenaiyan balloon mela gale
Mani Pedi Kar Ke Chali Re
Mani kedi Car Ku Jaaly le
Parlour Se Date Pe Vo
Paalar Chee Date paivo
Naak Out Baby
Naaku ootu baby
Naak Out Baby
Naaku ootu baby
Tum Ho Beauty, Oh Ho Naak Out Baby
Thumbu beauty, oh ho naaku ootu baby
Andang Kaakaaa
Anda Kaa Kaa
Andang Kaakaa
Anda Kaa Kaa
kann adikkum... Oh Ho andang kaakaa... (scaring meli off
)
Kaun Aadhi Kam.... Oh Ho Anda Kaa Kaa
Hey pettai Vaa pettai Our pettai ... pettai rap....
Bolo Beta, Gaao Beta, Naacho Beta....Bette Rap....
Humma Beta.. Hey ya Bette...
De Naam Beta.. De Gaa Mutter...
Mommy Pettai.. Dady Pettai...
Enge kitee.. ippo aapu mattai..
Hey Chocolate Ladki Nikli Candle Light Dinner Pe
Hey Chocolate Ladoo Nikuthu Candle Light Dinner ku
'Milkyway' Mein Aaj Tho Date Hai Uske
Milkeyway Meen aacha Date Aai use kku
Salsa,Disco,Bhangra Aur Dhandiya
Salsa, Disco, Bhagngra, Our Dhandiya
Meli Ke Saath Naach Ne Aaye Hai Heroes
Meli kku Saatha Naachi Nee Aayatchu Zeroes
Avanai ivanai adikuraale sightu
Avo Na Is ko Na Ad Ki Rail Hai Sight Tu
Punji Arjun chokki poga nikku raale Meli
Punji Arjun Choke Hoga Nikki Rail Hai Melly
Ranbiru Imranu Harshadu Sushantu
Ranbir Imraan Harshad Sushaanth
vazhiyiraanga vazhiyiraanga meliyai paarthu vazhiyiraanga...
Va Heera Ga Va Heera Ga Meli Par Thu Va Heera Ga
engal pettai rap...
We Bette Rap..
engal pettai rap...
We Bette Rap..
engal pettai rap...
We Bette Rap..
engal pettai rap...
We Bette Rap..

Once More..... oH
Who was that?

Could I get everyone's attention please!!! I've an important announcement to make here! As you may all know.... today is an important day! So is it for me... and for my lady love!!!
Meli, this is for you baby!
When I see you
I run out of words to say (oh oh)
I wouldn't leave you
'Cause you're that type of girl to make me stay (oh oh)
You're so beautiful
So damn beautiful
Said you're so beautiful
So damn beautiful
Like the clouds you
Drift me away, far away (yeah)
And like the sun you
Brighten my day, you brighten my day (yeah)
I never wanna see you cry cry cry
And I never wanna tell a lie lie lie
Said I never wanna see you cry cry cry
And I never wanna tell a lie lie lie
You're so beautiful
So damn beautiful
Said you're so beautiful
So damn beautiful
Oy Rukh Beta,,,,,,Ab bas bhi Karo Dude
(Adangu Magane, Konjam Kattangi Please,)
Hmmm Ab Meri Baari,,
(Hmmm Ippo Engoda Chance)
Mein Gaao?
(Naan Paadava?)
tum paas aaye,yun muskuyaare
tum ne na jaane kya sapane dikhaaye
ab to mera dil, Jaage na Sotha hai
Kya Karoon Haaye, Kuch Kuch Hota Hai
Kya Karoon Haaye, Kuch Kuch Hota Hai
Arjun Blushes and smiles as he is caught
Abbe Ghadhe, Apne aap ko bada shaana samajthaa hai kya?
(Ada Kaythe, Manasule enna Periya Ivan Nu Nenappa?)
Us Masoom si phool ko propose karne liye
(Poo Madhiri Irukkara Andha Paavam Ponna Propose Panna)
KkHh Gaane ko english mein Ga raho ho..
(KkHh Paatta Engleesh leya Paadare)
Tumhe kya laga, ki hum samaj hi nahi paayenga?
(Nee Enna Nenacha? Engalku Puriyave Puriyathu Nu Nenachiya)
Bachchu, Woh Masoom Hogi,
(Machchan, Avanga Paavama Irukkalaam)
Lekin Hum Bewkoof Nahi Hai
(Aana Naanga Muttaal Ille)
Chal Chal Hawa Aane De,,
(Kelambu Kelambu Kaathu Varattum)
Arjun gets angry and chases Sid..
Abe Saale Tu Rukh,
(Ada Paavi dai...Nillu Da, )
Chodoonga nahi Tujhe
(Unna Summa Vidamaatein)
Oh Oh oh Take it easy Yaar
(Ada Ada Ada Freeya Vidu Machcha)
Mein tho sirf Mazaak Kar Raha tha
(Naan Chumma Thaamash Panne)
Kya?? Mazaaak?
(Ennathu... Thammash aa?)
Tujhe Mazaak Karne Kiye Mein Hi Mila Kya
(Unakku Thamaash Panna Naan Thaana Kadachain)
Sab Kaam Bigaad Diya.. Ab Melly Mere Baare Mein Kya Sochegi
(Ellam Kedithuttiye... Ippo Melly Enna Pathi Enna Nenappa)
Oh ho... Tho Is Baath Pe Tum Gussa Ho
(Oh ho... Andhu Thaan Kovama Irukkiya)
Buddhu, Zara Udhar Dekh
(Makku, Anga Paaru)
Dekh Liya? Melly Intezaar Kar Rahi Hai
(Paathuttiya? Melly Wait Pannara)
Propose tho kar liya na, Ja..
(Propose Panniyaachu le? Po)
Uske SaathThoda Dance Vance Karle
(Avangaloda Konjam Dance Geensu Pannu)
At last... Meli's dream of dancing with her man, Arjun Punj, has come true. Arjun goes on his knees once again with a Rose in his hands and brings forth his right hand for a dance. Meli blushes and accepts his offer.

BGM
Song: You me aur Hum

I got a feeling incomplete in my heart,
Don't wanna go it alone though we can never be apart,
We can never be apart,
U make me feel complete coz you are a piece of my heart
You're the one for me I knew it right from the start
Yeh, we can never be apart,
We can never be apart, we can never be apart.
Mmm'
Apne rang gawaen bin, mere rang mein ghul jao
Ohh..
Apne rang gawaen bin, mere rang mein ghul jao
Apni dhoop bujhaye bin, meri chhao mein aa jao
Oh chalo yoon kare,
Tum, tum bhi raho, main, main bhi rahoon
Hum, hum bhi rahein
Oh tum, tum bhi raho, main, main bhi rahoon
Hum, hum bhi rahein
Teeno mil ke saathchale
Saathi janam janam, u me aur hum.
U me aur hum, U me aur hum.
Apne rang gawaen bin, mere rang mein ghul jao
Apni dhoop bujhaye bin, meri chhao mein aa jao...

A pair of eyes watch all the couples dancing... Sid notices this... and walks over to the person... She is none other than Anjali (ada namma anjalee). Anjali smiles at him... while he blushes a bit and goes on his knees...:

(Anjali anjali pushpanjali)
phoolon se deta hoon pushpanjali
kadmon mein tere hain sandhyanjali
geeton mein gata hoon geetanjali
chahat yeh teri hai kavitanjali
Anjali is spell bound.... she whispers.... "oh I'm blushing......" Every one cheers for the new Jodi.

A Dedication by Anj (Anjhoney)
The night is filled with dance.. dance and more dance.... No one is left behind.... all dance away!!!

A resting pair of eyes slowly falls for the tunes being played in the background.... the arms begins to sway... the legs naturally spring up... and she too dances away.... with her eyes closed...
Reality Strikes!!!!
Meli is on the bed dancing away to the songs in her dream.... in her sleep...
... It is raining cottons everywhere.... Momentarily.... a few flashes go off.. bringing the dancing sleeping beauty back to earth!!! She is stunned!...
Her Father, Mother, Sister and Brothers join in and sing...
Happy Birthday to you...
Happy Birthday to you...
Happy Birthday enga kutty pappu....
Happy Birthday to you...
And all go on the floor.. laughing looking at Meli's state!!

Happy Birthday Melz kutty!!!

Coming up next...
~Bithday Wishes~