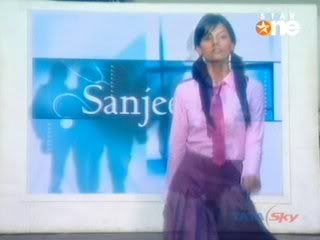 PART 17


all the interns are going
to dr kirti! to get dere duties!
dr k- dr atul aur dr anjali aaj
apki duty genral ward mein hai
aur naaya case aaya hai opt mein
jise aap dr anjali ke saath solve karne gi!
AA- ok dr kirti.
as dr kirti said that atul started to give wried looks.
while all of this was happening
armaan slowly started to put his hand on ridz waist.
r- armaan tum kya kar rehe ho?
said in the soft gentle low voice.
dr kirti saw that n got anger.
dr kirti- aap aapne personal matters hospitial mein mat laye
dr armaan! aapko jo bhi karna hai sanjeevni ke bahar kareye!
ar- dr kriti! app kaunsi baat kar rehe hai?
he said dis actin wried. while ridz was reall sacred.
dr k- dr armaan!
neways dr sapna aaj aapki duti cancer ward mein hai.
s- ji doctor.
dr k- aur dr. armaan and dr riddhima
aaj do burnt cases aaye hai.
aap dono voh cases handle karengi aur
voh dono 50% burnt hai. voh opt mein hai.
dr k- so what are you waiting for? GO!
AR wre wlkin in the corridor.
r- armaan meine kahata na ki!
oh forget it
tum tho mere baat kabhi bhi nahi sunonge!...........
went angerily!!!!!!!!!!!!!!!!!!!
armaan folowin her says- basket! basket! suno toh!
i am sorry! muhje kya patata ke voh hitler dekhlenge?
said giving innocent look!
r- armaan! tumna! its ok! newways
lets get to our work !
they started doing there job while
the title song was playing in background
(like in 5th dec epi!
when ridz was doing all the wrk at night! )
********************************************************************
ALL THE INTERNS IN LOCKER ROOM
angie:oh god aaj phirse night duty.......
ridz tumhe ghar akele jaana hoga
r:itz ok di.......mein chali jaongi
A suddenly intrupts and says
a:mein chodon tumhe(wid a big smile)
r:nai.......main chali jaungi(wid a sweet smile )
angie:jab usse tumhe chodne mein koi problem nahi hai
toh phir tumhe kya hua.....drop kardega vo tumhe
ghar tak chali joa uske saath aur
waise bhi itni raath ko auto milna mushkil hai
r:ok
a:toh chalein
r:hmmmmm
armaan and ridz leaves
s:mere auto wale bhaiyya wait kar rahe honge
mein chlati hun....bye
angie and atul:bye
angie to atul:toh aaj tumhari bhi night duty hai na
Atul:with out answerin her leaves
angie:ise kya hua .......
meri koi baath ka jawaab kyun nai deta .........
ajeeb ladka hai and gets back to her duty
out side sanjeevani
A:toh basket kahan chalogi
R:ghar aur kahan
A:kya ridhima kabhi kabhi toh hamein moka milta hai
ek dusre k saath akele mein waqt guzaar ne ka aur
tab bhi tum ghar jaana chahrahi ho
R:armaan par.....
A:par var kuch nai ab tum wahin chalogi
jahan mein tumhe lekar jaaunga
R:par kahan......
A:maine kaha na jahan mein lekar chalon
r:aur kya mein jaan sakthi hun k
aap mujhe kahan lekar jaa rahe hain
a:kyun aapko mujh par bharosa nai hai kya
r:mmmmmm nai
a(gets angry):fine!!!!!!!!
chalo mein tumhe ghar chod deta hun
r:arey.....mein toh mazaak kar rahi thi!!!!!!
tum itna serious kyun ho rahe ho
armaan doesnt answer
r:acha ba ba chalongi
a:kahan
r:jahan tum lekar chaloge
a:sure
r:mmmm........
yea sure!!!!!!
after a while armaan stops the car and
both steps out of the car
r:toh tum mujhe beach par lekar aana chahte the
a:cums and stands beside her..............ya
r:vo kyun?
a:kyunkii raat mein yahan par koi nai hota na isiliye
r:smiles and looks at him
who is lost admirin her beauty
armaan pulls ridhima closer to him
and ridz gets nervous
r:armaan k..kya kar rahe ho
a:abhi tak toh maine kuch kiya hi nai hai
r blushes and sayz :armaan....tum bhi na
and pushes him off her and
says chalo wahan chal kar baithte hain
they go near the water and
sits on the sand n suddenly the wind blows and
ridz hairs r on armaans face and
armaan is enjoying this
he can smell her hair and
leans more frward to her and
then ridz realizes that
her hairs are flyin and
also troubling armaan so,
she takes her left hand
around from back of her head to
take in control the right side hair
from which she thought
armaan is geting troubled and
wen she about to take her hairs off
he holds her hand and
ridz is just starin at him
a(in a soft voice):rehna do ridhima........
mujhe acha lagta hai
r(in low voice):armaan par......
a:shhhhhh!!!
(and places his index fingure
on her pink rosey lips)
now both are lost sdmiring each other and
den armaan leans more closer to
kiss her on her cheek when the sound of
waves is to be heared by them and
ridz gets back 2 her sence
and gets up and
is blushin soooooooooo much and
armaan gets up too and
stares at her wid a naughty smile
R(head down blushing):
armaan hamein chalna chahiye
a:itni jaldi
r(still blushin keepin her head down):
armaan bohot raat hogayi......
ghar par nani qamaqaan pareshaan ho jayiengi
a(wid a thought of teasin her says):
toh ismein konsi bari problem hain
mein naani ko phone karke kehdetan hon k
hum dono ek saath beach par hain
jahan humare alawa aur koi nai hai,
so no need to worry nani.......
toh how was ma speach
r:very funny.........ab chalo
a:he pulls her closer to him
r:armaan late hojayienge
a:i dont care and
lenas forward that his nose
is touching her cheeks
r:armaan bohot raat ho chuki hai
a:hone do
ridzz closes her eyes when
armaan kisses her on her cheek
r:armaan.....plzz
(and gets off him and
is blushin soo much that
she never blushed soo much in her life)chalo
a:kabhi kabhi toh moka milta hai ridhima
r:armaan(with a little but sweet anger)
a:ok fine chalo
both gets into the car and A drops R home.


Edited by mohit_aggarwal - 15 December 2009 at 6:08am