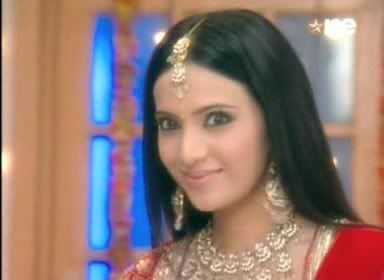 PART 10


after listening to the shout of the pateint
ridz realises that
she forgot to give anesthesia before
doing with his stiches and
Armaan then notice that
ridz was watchin him and rhea flirting
AND gives a noughty smile and
starts constantly stairin @ her.
R:oops, i m so sorry;
mein aapko anesthesia dena bhool gayi
viney(wid lotz of pain in his voice):
itz paining doctor.
R:dont worry, main abhi
aapko anesthesia dedeti hoon and
then will do with your stiches and
finally she is done wid her work and
looks angrily @ armaan and
armaan who was lost admirin her beauty
comes bck 2 his sence
and realises that
ridz had a angry look on her face
and he follows ridz.
IN CORIDOOR
A:yo basket
(and runs 2 ridz who was still waliking)
A:hey basket,
kya hua(asks wantedly knowing the reason)
R(wid a little anger in her voice):
kuch nai....kyun?
A:tum thodi gusse meib lagrahi ho isliye.
R(in li'll louder voice):main gussa nai hun.
A:toh phir itna chilla kar kyun baath kar rahi ho....
mujhe behra samajhrakha hai kya?
R:toh finally tumhari duty hogayi
A:arrey abhi toh sirf 2:00 hi baje hain aur
tumhe toh pata hai na ki humari duty raat tak hothi hai.
R:main us duty ki baath nai karri thi
A:toh phir?
R:tum us ladki ke saath kya kar rahe the
A:konsi ladki?.......
..oh acha vo rhea.....
achi ladki hai,nai?
R(stairs @ him wid lotz of anger and
moves 2ward locker room and Armaan follows her)
no one is there in locker room except them.
A:oh toh tum isiliye gussa ho
kyunki vo mere saath flirt karrahi thi and
den he grabs her hand and
moves closer 2 her n says)
kya tum mujhse pyaar karne lagi ho,
now both r starin @each oder,
dey continue stairin each other fr 10 sec and
suddenly ridzis back to her sence and
pull her hand frm his and
is feeling shy turns and
walk forward to her locker while talking to him
R:mera dimaag qaraab hogaya hai kya
jo main tum se pyaar krongi.
A(to himself):dimaag toh qaraab hai tumhara
tab hi toh nai samajh pa rahi ho ki
tum bhi mere liye kuch feel karti ,
tab hi toh us din nai palthi thi na tum.
R:kuch kaha tume
A:mmm....aaaaa...nai...nai toh......kyun?
tumhe phirse kuch sunai diya kya ,
mujhe toh lagta hai k us bhoot ka saya abhi bhi tumpar hai.
R:shutup armaan....
A:canteen chalogi
R(wid attitude):tumhare saath
A:haan.......kyun koi problem hai
R:fine chalo
IN CANTEEN
A:toh kya logi tum
R:hot chocolate
A:gets a hot chocolate for ridz
and a cup of coffee for hmself.
to tumne bataya nai
R:kya?
A:tum kyun gussa thi.......
tum jealouse feel karrahi thi na.
R:jealous?kisse
A:rhea se
R:rhea se?
bhala main kyun usse jealous feel karne lagi
A:shayad isiliye kyunki
vo mere saath flirt karrahi thi.......
don lie basket......
sach batao tum mere liye kuch feel kartihona
R:armaan........vo main
A:haan ya na
R:dekho armaan
A:maine poocha haan ya na
suddenly
they are interrupted by sapna,atul and angie


Edited by mohit_aggarwal - 13 December 2009 at 12:10am