Originally posted by MiNaKsHiii
Congrats mitesh Ji u hv Finally opened ur Gallery
How come you never use the "ji" with others?
Since I got promoted as a mod I have become a ji.
I rather get domoted if that is the case.


Jokes apart, thanks for dropping in. Yes, fiiinnnnnnnaaaaaaaaaalllllllllllllllllllllllllllyyyyyyyyyyyyyyyyyyyyyyy I have a gallery after many years of saying "soon".
Originally posted by MAYURfanatic
HELLO MITESH THIZ IS RA!!!
WHAT IS THIZ??...IT A NUCLEAR BOMB!! !!!..SUCHI!!!!..I'M JUS DREAMING!!!...UR CREATIONS ARE ARE WOOOOOOOWWW AWEOSME!! DIVINEEEEEEEEE!!! LOVELY!!!
SPREME QUALITLY OF CREATIVIYYYY!!!! WELL..AVIS ARE MIND BOWINGG....!!.T.HE SIGGIES ARE TOTALLLYYYYYY OUT OF WORLD!!!!!!!...EACH SIGGIES IS MADE IN A DIFFERENT WAY & IT'S LOVELY!! THE STYLE IS TOTALLYV AWEOSE!!!!!....MAR JAWA YAAR....LOVE IT!!L IKE CRAZYYY!!!!!...IT TAKE A FEW OF MINUTES TO LAOD THE PAGE BUTTTTTT..THIZ IS NOTHHING COMPARED WID UR CREATIONSS!!!!!!
AISA LAG RAHA HAI JAISEEE KOI SAPNA HAII!!..I MEANDS I LVOE GRAPHIC!! BUT UR CREATIONS SEND ME DIRECTLY TO D PARADISE!!!!!
I MEANS WHERE WAS YOU BEORE??....YOU HAVE A LOT OF JANAM'S EXPERIENCE!!! :-P
SUCHI MUCHI YAAR!!!! I'M IN LOVE WITH UR CREATIONSS!! WILL LIKE TO USETHEM RIGHT NOW BUT THERE IS OSME PROBLEM WID D SIGGY BOX & NOW I'M USING A REQ!..SO U CAN UNDERSTAND I MUST HAVE TO USE!!! TO RESPECT THE MAKER!!!!
BUTTTTTT..TUMNE TO COMPLETALY MAR DALA!!!!!
WELL DONE!!!!
KEEP IT UP!!!!
-RA
Thanks RA. I am glad you liked my mix bag of creations.
I dont know where I was before.. like I always keep saying, better late the never.


Damn.. nearly forgot to add you onto the list. Okay let me finish off the replies and will add you on.
Originally posted by Gur.N.cool
omg Mitesh this is what's keeping you busy
.
But wow you have made sooo many creations, it's unbelievable, and yes the page takes forever to load
. And your creations are sooo nice, I have gone through each of them, obviously u made a lot for sony
. But some of them are sooo different in design, I have never seen those kind on IF before, looking really good.
Put the agle agale janam member awards siggy as well in your gallery, they were really nice as well.
Well I don't have any specific request for you, but whenever you have time, make one siggy of Shekhar and Laali in Nepal once those episodes come
.
Your surprise visits always scare me Gur.
Well yesh, I did lived off Sony shows before so.. but the Agle Janam sigs are getting there.


Gur I didnt add the awards ones and labels for Agle Janam on purpose so I can use them as an "update" but you spotted it,
Will add them in a min..

I will make more Shali avis.. I know there are going to be some good scenes in Nepal for sure. Minu, forgot to add keep visiting for Shali avis as this is where they will be coming first then the Jannat.
(Advertising is important!
)

Thanks Gur for coming by.. yeah I will try to keep the designs up.
Originally posted by -Dreamy_Girl-
Mitesh!!!!!!
So u are here already..........
Welcome Shelcome yaar......
I wish u have a wonderful time here....
Though we don't get to meet in AJMBHK forum
hoping we'll be more in contact here
And may u open more shops.......
But am very angry with u....
Why u didn't pm me???
Now i lost my spot to leave a request... There are already more than 5 people before me....
My request won't be accepted now.....
"T'es very mechant"
Anyways, heartiest congratulation to u.......
OMG!!!!!
I didn't know u have such a huge creations....
All the creations are fantastic.....
Wonderful...
Amazing....
Superb....
Mind blowing....
Fabulous......
Gorgeous.......
Hats off to u buddy.....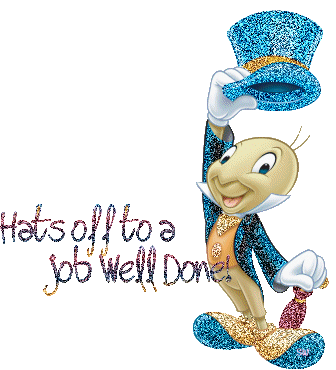 Am happy that i got the golden opportunity to use the Deepika sig made by u......
But still am angry yaar
as well as sad also
..... If this time u don't let me know that your shop is open then "je vais te tuer"
Thanks Soni for coming by. Yea I am finally here.
Took a long four years..
You didn't come to the AJMBHK section so brought some of them here.


Really I wanted to pm everyone but it looks like one of those spam pms so I didn't..
and then I didn't know who to pm and who not to so I just left my work to do the job.


I really like the picture messages you leave. They are very well chosen... and always colorful.
I have edited the "notice board" to make room for more members. Your on the list now.
Originally posted by aisha_1992
omg omg
killing killling
love all siggs..
icons r dashing
avis r dammmm killling
my fvrt
these two avis r best in all ur work....
Gurdeep is tooo gorgeous...
if possible then plz make more....
awesome work..
love ur creations shoo much..
supreme, elegant, stunning, marvellous, cool,
adorable, superb, beguiled and cutee cute creativity..
really have no words to best describe
your work as that is superb rocking all the time.
really buddy hats off to you
keep rocking
senorita
Yes I really like those avis. Spent some time getting the effects look good. I will try to make more... any ideas on which actor/actress you would like to see?

...and yes thanks for the compliments.
Originally posted by naughtyash
heya mitesh
i have enver been to ur gal before i missed a lot if u say the front page is reallly stunning soo beautiful and colourful loved itt. ur creations are simplyyyyyyyyyyyyyyyyyyyyy awsomeeeeeeeeeeeeeeeeeeee
reallly rocking and i love ur ani stuffs its amazinggggggggggggggggggggggggg
the aish signy are awsome if i have to pick from ur old creation ur new creation is rocking with perfect blening of pix with designs makes it look awsome
hattss off to uuuuuuuu...
and the text usage is adorable n stunning
totally ur work is stunning awsome amazing speechless
do make more stuffss will be visiitng often
-
My gallery is new so many haven't visited before.
I am glad you liked my work... yeah I am an old fan of Aish. Loved her work in films like Hum Dil De Chuke Sanam.

I will try to keep updating... I look forward to seeing you again.
-------------------------------------

oh Lord replying takes a lot of effort.
Update coming soon.


Edited by magnificent me - 27 November 2009 at 11:05am