MESAGGES
FROM PRII
Happy Birthday.....!
Mahiiiiiiiii =)
omgg wow its ur birthday todayy....
hope u have a blasting time girlie and eat loads of cake.
i made something especially for you even though im studying for my exams for medical school and exams and stuf... so hope u like/love it..lol
Love u Mahi <3
lylas girl
FROM REENO

Heyy Mahi!!!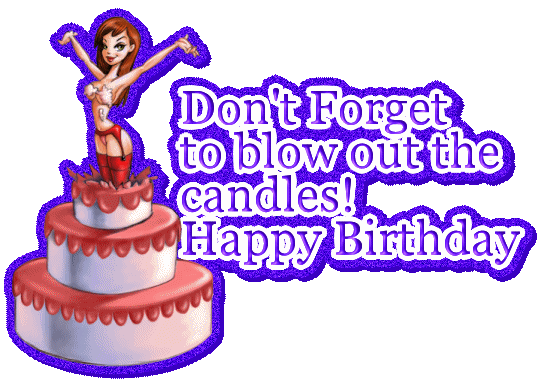 May u have manyyy more!!

Ur a veryy special frnd.. nd u know dat!

Thnxx fr beingg by my side!
muaah!
Luv u hamesha!

--ReenO--


FROM ANANYA
Wishing you many many happy returns of the day Mahi
You are truly a wonderful person, and I am happy to have met you in GD
section. Like I always say you are are extremely talented, it has been always a pleasure to read your posts.
On your birthday I wish you much pleasure and joy;
I hope all your wishes come true
May each hour and minute be filled with delight,
And your Birthday be perfect for you.
Have a great day and have a wonderful year ahead
Keep Smiling
Ananya(Anu)
FROM PADDY
hiya

I am not good at any siggie manufacturing!! so here is my b'day message for siggie-queen I know

mahi ve...teri yaad aati hai ve!!!

Many Many Many Happy Returns of the day buddy!!!! I am really glad to have met you on Arjun FC, Arjun ka pata nahi, uske fan club se mujhe faaida zaroor hua!! :-)) our tastes seem to match and we kind of agree on almost everything!! :-)) so keep rocking, make beautiful siggies and have a grt life ahead!! God bless you with all that you aspire for!!

-paddy
FROM PARI
Here's my Mesage:
Hey Mahi! Happy Birthday!
May you have the best birthday this year!
I just want to say thanks to you because you are always helping me out whenever I need siggies for the MOTW or any other contests!
Thanks alot!
You are a great person!
M= Marvelous
A= Awesome
H= Happy (lol... i can't think of anything else
)
I= Intelligent
Pari
FROM PARM
It is the day when you feel important
you are greater now
and when you wake up
you want to cover all persons who love you.
You are the queen of the day
and want to be treated as such.
The phone rings constantly
between calls and text messages;
You're busy
and seems not to have the time to breathe;
you stop a moment and start thinking for years:
it seems to have gone forever
However, when you have just 20.
You have your whole life ahead
Road is long.
The house is celebrating
and you start to dance to the music
and you feel free, light as a feather.
Been waiting for this moment.
Today you can do what you want
and no one will hinder.
Live every moment of your life as it were the last
and, from her, collect all the fruits that you are offered
and not wait for tomorrow, never.
Makes sure to have all the people beside you dear
and do not disappoint them and
one day you'll understand the meaning of these words.
This is the most sincere wish that could give us.
Now celebrate with us
this day,
your day'
.Happy Birthday Mahi
Many many happy returns of the day
here's a gift for you!
-Parm-
FROM SKYLARK
hey mahi
many happy returns of day!!!
hope u have a rocking year ahead!!
All the best
FROM SANCHITA
thiz is the siggie i made for you


FROM PREETI


Hey Mahi

I've known u since a year now. .... and its all from MJHT
Am so glad that i got to meet and know a person like you .... i've always loved ur creations but my interaction with u has been far more pleasantful. Now though we hardly get to talk but we do try to catch up with one another either at CC of Slams
And i always hope and pray that we stay in touch forever

On This Day
Just wanna Wish U Alll the very Best for your future
May U have a rocking and happening year ahead
May God grant all ur wishes and u have a happy n healthy life with your loved one's

Once again wishing U Many Happy Returns Of the Day

Best Wishes and lOads Of lOvE
prEEti

FROM MEERA
Happy Birthday Mahi!! *hugs*

Gosh, it's been a long time since we've known each other no? I'm so glad we're friends though! You've unknowingly helped me through a lot and for that I'll always be grateful for you!

On your special day I wish you all the happiness and hope that all your dreams and wishes come true because someone as special as you deserves all of it!

Have an amazing day!

Love,
Meera

FROM SONI


HAPPY BIRTHDAY MAHI




Mahi many many happy returns of day....
First time am wishing you on your birthday...
Am really very happy....

You are very special and you deserve the best...
I wish you a wonderful life filled with love and happiness..
I hope that others bring you joy as you've brought joy to me...
So dream big dreams and work hard to make them true..
I know you can do it..... I have full faith in you......
Hope you'll have a big blast for your birthday....


A birthday gift from Me!



Enjoy you day Mahi....


Love,
-Soni

FROM NORI


Wish u many many Happy returns of the day

Happy Birthday Mahi

Happy birthday on this beautiful day,
There's so many things, I just want to say.
You inspire many, with your thoughts and actions,
We're all so grateful, for your calm reactions.

Happy birthday on this beautiful day,
You've always been there, when we needed you to stay.
Kindness and thoughtfulness is your forte,
Our love for you, we wish to convey.

Happy birthday on this beautiful day,
We wish you the best, without any delay.
Hope you enjoy it, from beginning till end,
Here's a hug and kiss, we're ready to send.




A Special gift for u


Hope u have a awesome day
god bless
may ur all dreams come true


Lots of Love
-Nori


FROM RIDA


Dearest and Sweetest Mahi Di! Here's wishing you a very happy birthday. May all your dreams and wishes come true. Hope you remain happy forever and have a long,healthy and prosperous life. Have an amazing day and enjoy it to the fullest. May you cut the bestest cake in the world on your birthday and keep smiling always.Hope you become the bestest doctor in the world one day inshaallah. I can't thank I-F enough for giving me such an adorable elder sister like you. I don't have an elder sister in real life but you fill that place perfectly. You've been with me through all times and you are always there to help your friends. Your truly a gem of a person and i am so proud to have a sister like you. From your creations to your posts and your superb moderation everything is just perfect. Thank you so much for all your creations that you made for everybody. You are extremely sweet and i love you to the max di. Your the bestest di ever and your extremely special for me and i love you loads.


Okie now coming towards your gifts
Firstly the cake

And now for your gifts






Happy Birthday once again di from your's Ridzy
FROM ANANYA (AMMYGURL)
Hey mahi!
Happy birthday...As i have mentioned elsewhere..I am not good at summing up wishes....you have my heartiest wishes...I am soo very glad to have a friend like you! Keep up the Great work Ms.Moderator...keep us entertained with ur wonderful and brilliant ideas...:)
Take care...wishing for ur bright and a wonderful life ahead!
Ananya...:)
FROM ZAARA
Here are my messages and wishes for Mahi..
Happppyyyy Birthday Sister....
On this day may All Your Wishes Come true...
Tum Jiyo Hazaroo Saal..
I Love You and I wish You have sooo much fun on your birthday...

Here is something from me for you..Hope You Like It..

Party like a ROCKSTARRR
ONCE AGIAN HAPPY BIRTHDSY MAHI!!



FROM SHIREEN

SMARTY PANTS!!!!!!!!!!!!!!!!!!!!!!!!!!
did you really think i forgot about your birthday?! i'm not that bad a sis am i?!
know my name is dumbo, but i ain't that dumb!!!!
aanyways, i want to wish you a very very very very very very very very very very happy birthday to my cutest, sweetest, best sis on IF!
I
know i don't say this a lot, but i really love you! you're the bestest sis ever! i think we sisters cause of the way we treat eachother, aka all those PMs of our harmony filled conversations!
you know, you're one of my only friends which i get a PM from atleast everyday! i open my PM box, and when i find a PM from you, it makes me smile! i don't have any siblings, but when your'e around, i feel like i do! you give me advice when i need it, and always encourage me to do better in life and school! i know i'm mean to at times, i but i hope you don't take it seriously!! i love bugging you, but honestly, sometimes i feel like i go overboard sometiems, so if you ever feel i do, just tell me to shut up!
I know i forget to comment a lot (partcially caus ei'm lazy too) but that doesn't mean i don't care ! i think you're an amazing sig maker, but above all, you're an amazing person inside and out! you make my day, and make me feel like i'm not alone in the world! there have been many times that i've been in a bad mood, and i opened my PM box and read your messages, and they make me smile!
thank you soo much for being there for me when i need you the most, and thank you for being my friend, and sis! love you to bits yaar, and don't ever forget that!
HAPPY BIRTHDAY ONCE AGAIN SMARTY PANTS!!!!!
PS: the one thing i did forget, is too request sigs for you, cause you know i'm nowhere close to you in making sigs!
but you hav emy love, so that's all that matters, right?!
jk! happy birthday!, btw, kaju made sigs on behalf of both of us!


Edited by MAYURfanatic - 12 November 2009 at 7:19am