Posted:

23 October 2009 at 11:10am

| IP Logged

awww.....all these sounds really pressurizing. Our annual fest is not till December and the good thing is that I don't have to do anything in it
. I have a couple of assignments piled up. Since I have done PhD in procrastination, I will only start working on them when I will have no way out.
yeah, I am reading them on LJ.
(3x04) The Secret in the Soil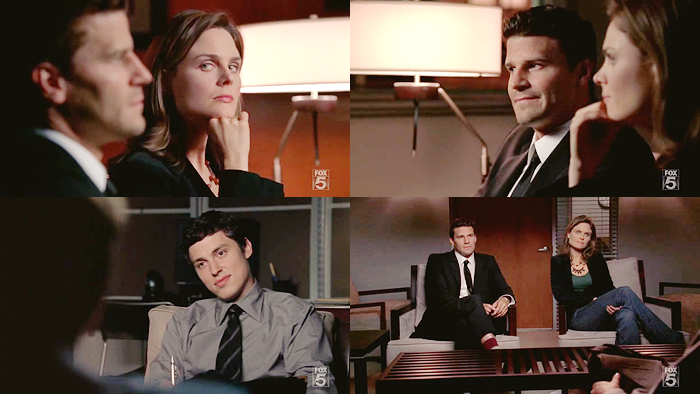 SWEETS:
I have observed some underlying issues that need to be addressed.
BOOTH:
Issues?
SWEETS:
Yes. There's clearly a very deep emotional attachment between you two.
BOOTH:
We're just partners.
SWEETS:
And why do you think I would have thought otherwise?
BOOTH:
'Cause you're 12.
BRENNAN:
Don't read into anything that Booth said. We're professionals. There's a line that doesn't even need to be there.
BOOTH:
Not at all, I mean, if there were no more murders, I would probably not even, you know, see her.
BRENNAN:
That's very true.
BOOTH:
Might have coffee.
BRENNAN:
Probably not.
BOOTH:
What?
BRENNAN:
What?
BOOTH:
You wouldn't even have coffee with me?
BRENNAN:
Well, in your scenario we wouldn't even know each other because there are no murders.
BOOTH:
Were. I said "no more murders."
BRENNAN:
Then fine. I mean, we could have coffee. So that's clear, then? I mean, we'd have coffee and that's our relationship? Coffee.
BOOTH:
Yeah, let's move on.
*sigh* I just loved Brennan and Booth's this session with Sweets. Especially the bit were Booth, like a hurt kid, asked Brennan in the most adorable tone, "you wouldn't even have coffee with me?"