THE RESULTS ARE FINALLY OUT!
The results for the much awaited Short story writing contest are finally out! All the shortlisted entries were awesome and I'm sure the readers would have had a hard time voting :P Before announcing the result, I just wanna thank each and every person who has contributed to putting this contest together - The members, the mods, the judges and finally, the contestants! Your participation was indeed, overwhelming
so a three cheers to all the participants - Hip Hip! Hurray! * 3
(hehe)
*All the participants can post their stories in the FF section/Writer's Corner after this contest :)
l RESULTS l
1. BEST CONCEPT: Entry # 1
CHECKMATE, by Pooj@
Congratulations!
Here's your siggy: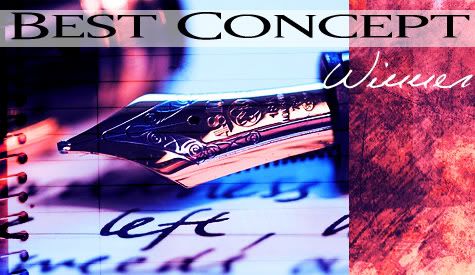 2. BEST STORY: Entry # 4
VOICE, by nandinidev
Congrats!
Your siggy: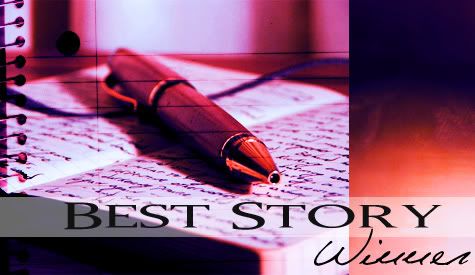 3. BEST WRITER: Entry # 3
OF CONSPIRACIES & PLOTTING, by Anhdara13
Congratulations!
, here's your sig: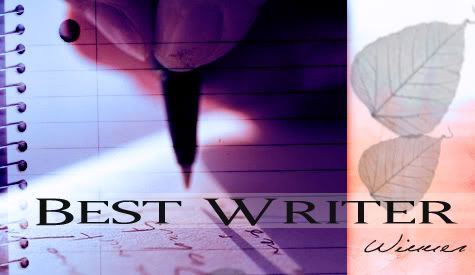 [Credit for all the signatures goes to Chandni (moonlit.gold) ]
Thankyou and congratulations to all the winners!