BOLLYHOOD BYTES
MERE
DREAMBOY is in new post in the flim
SO DIL ko tham ke bayeth nai mere dil to abhi se dharak
raha hai!!!!
ANY guess about my dream boy !!!!!!!!!!
He is one of the sweetsweet CHOCOLATE,cutecute,hnyhny,lovable. bholabhala, roserose, handsome
I LOVE HIM SOOOOOOOO MUCH
I JUST MISS HIM
GAGAN MALIK
HAI NAI SABSE UNIQUE!!!!!!!
DO U LIKE IT HNY? I JUST LOVE UY SWEET SWEET SMILE.............
Tum fulo ki tarah komal, basuri ki tarah madhur, chocolate ki tarah sweet, bachhe ki tarah bholabhala, moon ki tarah
Sundar ho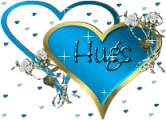 I WANT IT
MERE DREAM BOY KI NEW FLIM
ABOUT
POISON
About his acting:
HE IS AVERSETILE, NATURAL ,ADORABLE, CHARMING ACTOR, HIS ACTING HAS BEEN TOUCHED MY HEART & SOUL ....
DIL KO CHU LENE WALA ACTOR HE WOH
Gagan Mailk is in a holiday mood after his show Shakuntala went off air recently. The actor is enjoying with his family in Delhi and is eagerly waiting for his first film Poison where he plays the lead.
"The shooting of the film was completed last year in December and now it's all ready for a launch," he states.
The star-cast includes Aman Verma and Mukul Dev too. "This is a movie produced by Prassana Safari Films, they were the distributers and also debut as producers with Poison," he adds further.
When asked about the story line of the film he replied, "I can't divulge any information. It is a thriller movie on the similar lines of Johnny Gaddar."
Hope this Poison turns out to be amrut for Gagan


Edited by sambitapaul26 - 14 October 2009 at 6:13am