Must have sum reason as y u like balika vadhu....more than one may b.... so y not expressing it in a different way.....
"BALIKA VADHU"
*siggi contest*
Just prepare a siggy highlighting any one factor about BV characters that u like the most it can b their smile...their eyes....their hairstyle.....acting....
Yourself the much u can ...and discover falling for BV characters yet again..

RULES:-

1. U have to prepare a siggy considering any one factor that u like about BV characters.
2. U can use any pics of them that will help u to Highlight the character.
3. U can use psp/imikimi/animation to create ur siggy.
4. Plz use Any Lines/Poems/Quotes To describe ur liking.
5. All enteries r to b pm-ed to me (khushi909)...Don't post anywhere else.
6. Plz dnt put ur name in the siggy.
7. Entry per member....One .... Once pm-ed can't be changed.
8. Last date for entry 30th October 2009 .
For any query Plz pm me or Post here.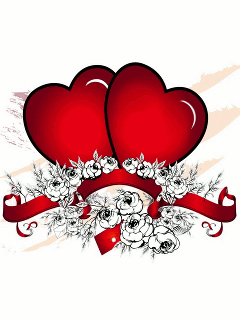 Edited by khushi909 - 19 October 2009 at 1:33am