Cupid Gang Silver Jubilee Competition Entries
Only Dissections and FF's Are Competition Entries.
VM's and Siggies are simply in Celebration.
FF's
1. By little_dragon (Priya)
Date at Merlin's Pub:
One sweet evening, when Rati gets a call from Arjun.
Rati : Hello???
Arjun : Hey Rati? Kaise ho? Tumhara evening plans kya hei??
Rati : Hey Arjun, Mein toh teek hoon.. Kaise yaad kiya??? Shyam ko koi plans nahi.. Sirf Ghar pei cooking..
Arjun : toh accha hua.. Shyam ko tum mere saat Merlin's aaogy???
Rati : hmmm... (thinking for a while and then) teek hei... kitne baje??
Arjun : Teek hei toh mei tumhe sharp 7.30 ko pick karta hoon... ok?
Rati : Teek hei... mei ready rahoongy...
At 7.30pm. At Rati's house.
Arjun: (giving a call to rati from his monile to herz) Hey rati, ready ho kya??? mei tumhare gate ke baahar hoon.
Rati: Haan jun. mei ready hoon. ek minute.. baahar aati hoon.
*Rati locks the door, and walks towards Jun's car and knocks on the car-door*
Rati : darwaaza kholo bhi.
Arjun : *opens the door, gives a cute look towards rati while she sits in the front seat besides him* Hi dear.. tum bahut beautiful lagthi ho..
Rati : thank u (blushes and in her nautanki ton) mujhe yeh pehle se pata tah..
* and both shares a cute smile moment*
(jun drives while talking to rati and they reach Merlin's)
Arjun gets out first and helps out Rati get out of car. they walk towards Merlin's where the manager shows them the table for 2 reserved by Jun.
Arjun : (pulls back a chair, rati sits and pushes the chair towards the table as a perfect gentleman and then he occupies his seat). Rati tum order karo mei abhi aaya... (leaves away to the managerz table and has a private talk)
Rati : (ordering was all was needed and now waiting for Jun to b back)
Arjun : sorry.. meine toh wait nahi karaaya na..
Rati : its ok arjun.. meine order bhi karli hei.
Arjun : tatz very goood.. U are good at ordering the best dishes.
Rati : (blushes n in all smile) mere taang kichay kab band karoge???
The waiter comes in with the order.. leaves them on the table and serves in thier plates and he leaves them alone... then he comes back with a lightened candle in a cute stand and leaves on their table.
Rati : (taken back by the candle)
The lights are switched off... Then Arjun gets up goes near Rati's chair kneels down takes a cute small box opens it....
RAti : (all surprised and full of blushes) Yeh .......... tum............. (lost of words as shez extremely surprised)
Arjun : (with his killer smile) will u marry me
and stretches his arm forward and showing her the ring he bought for her... purely solitaire one....
Rati : (blushing) shows her ring finger to him (in a way as if shez ever ready for it)
and here our sweet arjun puts the ring in her finger and in behind there is a violinist playing a cute song.
2. By angelz (Dia)
Short Scene:
The Make-Up Room
It was a bright and sunny day, the light, the camera and the action were about to begin on the sets of MJHT. Jas, Navina and Abhishek were practicing their lines outside in the crisp open air. Across from them were Mohit and Sanaya practicing their lines. Laughter filled the campus lawn as the gang began with their daily dose of practical jokes. Arjun was sitting on the bench in the corner of the lawn. He was lost in his thoughts. Nervousness was as noticeable on his face as a blimp in the sky. Abhishek walked over to Arjun to find out what was wrong.
Abhishek: hey dude wassup? Kya baat hai? Itna tense kyun dikh raha hai?
Arjun: Nothing, I'm fine
Abhishek: Kuch toh baat hai yaar.
Arjun: Yaar who aaj ka scene kitna akward hoga na
Abhishek: Don't worry yaar
Soon the director and cameraman called them in for a shot.
Abhishek: Ok, my take, I'll see you in a few?
Arjun: Ok cool, good luck guys!
All: Thanks!
Everything went well, a perfect shot from the cast as usual. Soon they shifted to the library to prepare for their next shot, the kiss scene! Yes the scene
On the other end of the campus, Rati was in her make-up room getting changed for the scene. She moved in front of the mirror and rested her make-up on the table before her. Her glistening eyes looked down as she selected the eye-shadow that matched her dress perfectly. She then ruffled through her black and grey coach bag and took out a dusty rose lip gloss for the bag. She gently uncapped it and softy applied it to her already moist lips. Then she leaned over to put on her braclet, the on that Arjun gave her.
Arjun was sitting on the bench all alone ruffling his hands, sweat dripping from his forehead. He was never this nervous about a scene before; after all he was an experienced actor. But for some reason he was getting a tingling feeling in his stomach, a smile on his face and a fear in his heart. He couldn't figure out what was going on, no one could. He decided to speak to Rati and figure this out before the scene started. He got up and made his way towards Rati's makeup room.
Rati on the other side was looking through her script, thinking about how the scene would go. All she could think about was Arjun. She was lost in her thoughts when she was startled by a knock on the door, it was Arjun.
Arjun: Hey Rati, its me, kya main andar aa sakta hoon?
Rati: Yea, gimme a minute
She walked over to the door and opened it. Arjun walked in and closed the door behind him.
Rati: So, kya baat hai, nervous lag rahe ho?
Arjun: Me, Nervous?? Not at all!
Rati: If you say so'
Arjun: Don't you think ke humme practice karna chaiye
Rati: Kya??
Arjun: Stop it silly, I meant the script.
Rati: Ok cool, betho, main aati hu
Arjun watched as she touched up her make up. Her glittering eyes and glistening lips shone bright in the reflection of the mirror. He couldn't help but stare at her.
Arjun:(in a shaky voice) Looking good!
Rati: Thanks, you too
Arjun: So shuru karre?
Rati: Yeah sure
As she made her way over to the sofa, Rati's dupatta got caught in her chair. She turned around trying to get it untangled from the chair. Out of frustration, she yanked the dupatta hard. As her dupatta broke free, she lost balance falling back towards the sofa. Arjun, Who was sitting right there, stretched his arms out readily to try and save her from falling. They shared a beautiful moment lost in each others eyes. Rati slowly got up thanking Arjun.
Arjun: You're welcome. It's perfectly fine. (wink) I liked it.
Rati getting over her uneasiness let out a laugh. They continued to practice, as they got closer and closer to the kiss scene. As Arjun says his lines, Rati leans over and kisses Arjun on the cheek. Arjun is pleasantly shocked and surprised.
Arjun: I thought I was kissing you?
Rati: umm..
Just then there is a knock on the door, Arjun opens it. It's the spot boy coming to get them for their next scene.
Arjun: Now it's my turn (wink)
2. By Bollywood_chic (Sonia)
The spotlight followed her as she walked in, a smile came upon her face when she saw who stood at the other end of the room. Dressed in a midnight blue mid thigh one shoulder dress, black pumps and matching silver and blue bracelet (http://www.polyvore.com/out/set?id=6376408) she ran her hand through her hair as she stopped by one of the interviewers waiting for her. Yet her body yearned for his touch, his scent, his voice. Looking back behind her she saw him there again, still smiling motioning her to continue with the interview.
"Rati, you look beautiful.." her lips curved showing off her beautiful teeth, "Thanks Sana.."
"Ab pata.. Sanaya ka engagement hua hain, aur Mohit ke paas girl-friend bhi hain.. Don't you feel like you want to be a part of this love trend?" asked Sana cheekily, other interviewers surrounding them turned to listen over the blasting music to hear her answer.
"unless.. You have someone and your not planning on telling us?" said Sana once again, Rati's laughed again shaking her heard. Her cheeks turning crimson red, "well?"
"Ab kya batao aap sab ko?" she asked back at them laughing, "jab pyaar hoga main pehle hi aap sab ko bata doongi..for now aap kyun nahin Sanaya par dhyan rakhe, aaj uski raati hain"
Sana shook her head, "Hum aapko aise nahin chod sakte, aur aap bhi humein mid topic chod nahin sakte" Rati looked at the interviewers shaking her head as she smiled, even though she waited there she wanted to be with him.
"Okay, so even if we stay on the topic of love. You and Arjun are the only ones with "no" relationship status at the moment'"
"haan.. Aur isme kya buri baat hain?" she heard a husky voice say, he went and placed his arm around her waist and smiled. "Jab pyaar kiya toh darna kya?" he said raising his eye-brows, "Just like Arjun said.. By the way did you just steal Nupur's dialogue?" Rati laughed sticking her tongue out at him.
"I've been spending too much time with you that means.." he said dramatically, as they continued their interview finally they were left alone.
Taking a sip of his drink he leaned on the bar's bench and looked out at the dance floor, "Why don't you just admit it?" she looked at him strangely, "kya?" she replied.
"Jab tune pyaar kiya toh tum sach mein darti ho" he said laughing, she squinted her eyes shocked at what he just said. "Arjun! You're telling me this, mujhe laga ke we made a mutual decsion" she awaited his answer while she turned crossing her arms around her chest and looking out towards the dance floor.
"Well, we did.. But I'm getting sick and tired of it.. Can't we just tell everyone? The press is here' it will be easy" he replied back, "I thought that when you truly do love someone, that your not supposed to hide it from the world.. Maybe this wasn't love, maybe it was just a mere infatuation" placing his drink on the bench he started walking away to be caught by the wrist by Rati.
She dragged him to the dance floor as the song changed and placed his hands on her hips and her hands around his neck, "I'm not scared' and I'm sure that this isn't infatuation, it hardly ever happens that you fall in love with someone who understands you, who understands the environment you work in.. Who no matter what others say, stands by you.. And when you do find someone like this you have to be sure never to let them go" he looked into her eyes a small smile appeared on his lips, as the media still shot every move they took he didn't care.
"I love you" he whispered In her ear, "I love you too.. And even if we don't tell anyone know Arjun, it doesn't mean I don't appreciate what we have, I cherish it. Today's Sanaya's day, tomorrow or some other day can be for us" she smiled as he spun her around and brought him back to her.
Dissections
(note: sorry if pics don't show up, things are playing up with me)
1. By little_dragon (Priya)
http://i28.tinypic.com/2va0947.jpg
AB: tum itna kya sharma rahi ho??? meine toh kuch bhi nahi kiya (saying this in a teasy way)
http://i26.tinypic.com/ojf03n.jpg
AB : hei sweet heart mere proximity tumhe kitna blush karva raha hei. U seem to b weightless in my arms
http://i31.tinypic.com/r1lnqf.jpg
AB: hei mera pant neeche jaarahai. aur tum toh paani mei hi ho. Tum beech ke paani mei Jalsundari lagthi ho.
http://i31.tinypic.com/ftppy1.jpg
RP: Jun mere haat ko chodo. yeh step humme nahi karni hei. tum har chance ko miss nahi karna chahte ho kya?? (teasing AB)
http://i31.tinypic.com/156965s.jpg
AB: Mera toh shoulder dislocate hua hei.. par meri pyari RP ne toh mera itna khayaal rakka... shez so sweet a gal..
http://i27.tinypic.com/1zvcy01.jpg
AB: tum kitna cute ho aise haste hue... (thinking)
http://i69.photobucket.com/albums/i56/hgrhr/mayur_date_special_2__0004.jpg
RP: tere baahoon mei aise rehna mujhe kitna achcha lagtha hei tum pata hei??!
AB: Mujhe aur bhi achcha lagtha hei. tumhare yeh silky zhuphe and yeh cute ankhen.. am clean bowled
2. By Nikki/ Avani
http://i28.tinypic.com/2va0947.jpg
Rati- hayee re Arjun mujhe yun dekhna band karo main blush karna stop nahi kar paa rahi hoon sbs waale kya sochenge?
Arjun- kaun kambakht ghurna nahi chahta main bhi tumhe ghurna band hi nahi kar paa raha hoon.
http://i26.tinypic.com/ojf03n.jpg
Arjun: chal nose se nose ladao! I love the audience. unhone toh dance karne ki request karke mere man ki baat keh di. aaj toh poora chance hai maamu!!
http://i31.tinypic.com/r1lnqf.jpg
Rati- Arjun!! chodo mujhe dekho photographer humari pic kheech raha hai
Arjun- aaj na chodenge hum tumhe. kisi ko dekhna hai toh dekh le. Hum toh chunnu ke papa banne ki poori preparation kar rahe hain!!
http://i31.tinypic.com/r1lnqf.jpg
Arjun: oh jaane jaan.........
Rati: zyada jaan jaan kahoge toh main tumhari jaan le loongi.
http://i31.tinypic.com/156965s.jpg
Arjun- rati u are cho chweet.
Rati- haan haan pata lo jitna patana hai aaj toh chamaat pad ke hi rahega. SBS waalon ko hint dete ho toh phal bahut jaldi milega
Arjun- phal kya hai........ chunnu?
http://i27.tinypic.com/1zvcy01.jpg
Arjun (thinking)- hayee re itni pyaari hai yeh.
Sabke samne main kaise resist karta hoon sirf main hi bata sakta hoon.
Rati- mere haath tadap rahe hain chamaat marne ke liye
lagta hai aaj kisi ki shamat aane waali hai.
http://i69.photobucket.com/albums/i56/hgrhr/mayur_date_special_2__0004.jpg
Rati- oh mere sajan! tum bhi ho main bhi hoon paas aao toh keh doon......
Arjun(thinks)- waah aaj toh teri ash hai mamu!! aaj Rati romance ke mood mein hai!
3. By Dia
http://i28.tinypic.com/2va0947.jpg
Rati: Arjun, tum mujhe aise kyun dekh rahe ho, aur who bhi media ke samne. SBS sab ko bata dega ke humare beech kuch chal raha hai.
http://i26.tinypic.com/ojf03n.jpg
Arjun: Tum itni bhi buri dancer nahi ho, par yeh bar bar phisal kyun jati ho.
http://i31.tinypic.com/r1lnqf.jpg
Rati: Tumne mujhe giradiya, aur who bhi itne gande pani mein.
Arjun: Maine kuch nahi kiya, tum ne toh girne mein PhD ki hui hai.
http://i31.tinypic.com/ftppy1.jpg
Arjun: Tum mujhe dekh ke haas kyun rahi ho
Rati: Bandar jaise shakal jo bana rakhi hai
http://i31.tinypic.com/156965s.jpg
Arjun: Kitni cute lagti hai!
Rati: Phirse media ke saamne shuru ho gaya, hamare fans ko pata chal hi jaye ga ab
http://i27.tinypic.com/1zvcy01.jpg
Rati: jaise mujhe pata nahi ke tum mujhe dekh rahe ho arjun
http://i69.photobucket.com/albums/i56/hgrhr/mayur_date_special_2__0004.jpg
Rati: Atleast hum set pe toh romance kar sakte hai
Arjun: Ha karte agar special effects ki vaje se tumhere baal mere naak mein na chale jate toh
http://i26.tinypic.com/ojf03n.jpg
BG music+ SONG(ORIGINAL:TAAL SE TAAAL MILAA):
nose se nose milaaaaa-ooo..nose se nose milaaaaaaaa-oooo
rati ke waist ko pakadte jaaaaaa-ooooo..
arjun:rati kuch ho raha hai...???
rati:bahut kuch ho raha hai..tumhe aise dekh kar kolkata ki girls kal HOWRAH BRIDGE se koodkar suicide zaroor kar lengi..
http://i31.tinypic.com/ftppy1.jpg
BG MUSIC+SONG(ORIGINAL:dance pe chance):
da-da-da-da -dance pe KISS KAR LE...o arjunnnn..dance pe kiss kar le...
arjun:rati partner,tumhare "rasgulle" se spongy and delicious lips mere "gulab jamun" jaise lips ko invite kar rahe hain...
rati:sorry but maine aaj apni "sweet shop" close rakhi hai..
http://i31.tinypic.com/156965s.jpg
BG MUSIC+SONG(ORIGINAL:choo kar mere mann ko kiya tune kya ishaara):
choo kar mere galon ko kiya tune kya ishaara,hua ek hot passion kiss aur phir 9 months baad chunnu aaya humara...
arjun:rati tum sirf sabke saamne sharmati huyi achhi lagti ho,"uss" romm mein to tumhe besharam ho jaana chahiye!!!!
rati:jab do log ek saath ,ek hi room mein besharam ho jaate hain,to 9 months baad chunnu aa jata hai...
http://i27.tinypic.com/1zvcy01.jpg
BG MUSIC+SONG:(original:KHUDA JAANE TUNE)
SAARE VIEWERS JAANE KI MAIN RATI KO GHOOR RAHA HOON....sbs wale jaane ki main usko like karta hoon...ki ban gayi hai rati meri GIRLFRIEND..
arjun:rati ab to haan kar do plzzzz....itne din se main tumhe stare kar ke sookh ke kaanta ban gaya hoon...ab to plz apne pyaar ke tonic se meri bhookh mitaa do...
rati:aaj main tumhari har bhookh aur pyaas mita doongi .....
http://i28.tinypic.com/2va0947.jpg
BG MUSIC+song:(ORIGINAL:aankhon hi aankhon me ishaara ho gaya)
aankhon hi aankhon mein ishaara ho gaya,chunnu ke aane ka raasta saaf ho gaya...
arjun:to bolo rati kahan se shuru karoon???maine itne din apni pyaas bardaasht ki hai...aaj to main poori preparation kar ke aaya hoon...
BG MUSIC:LETS DO IT...LETS DO IT...
rati:to chalo hum apna game "pehle chunnu ya chunni " start karte hain...
http://i69.photobucket.com/albums/i56/hgrhr/mayur_date_special_2__0004.jpg
BG MUSIC+ SONG:(original:baahon ke darmiyaan)
baahon ke darmiyaan arjun rati mill rahe hain...jaane kitne kiss kare wo...jaane aur kaa kyaa karein wo...
chunnu aaya 9 months baad....
baahon ke darmiyaan...
rati:ye dress kaisi hai arjun???khaas tumhare liye pehni hai maine...
arjun:byy god rati..thodi EASY -TO-REMOVE dress pehen kar aati to kitna achha hota...
but never mind...i will do it for u...
http://i31.tinypic.com/r1lnqf.jpg
BG MUSIC+SONG:(original:khabar nahi)
"kiss taraf hai bed...kiss taraf sea...khabar nahi...jab se aayi hai rati baahon mein..mujhko duniya ki KHABAR NAHI!!!"
rati:aaj to main tumhe oopar nahi hone doongi...aaj main oopar rahoongi...
arjun:haan faisle ki shaam hai...yaa to tum mere oopar hogi ya main...but jo bhi..uska result to same hi hoga...chunnu ya chunni...
now close ur eyes bachhas...aage ke scenes sirf piyu ke camre ke liye...
VM's: *not a part of the competition*
1. By Pallabi
2. By Fatima
SIGGIES:
1. By Priya
2. By Sonia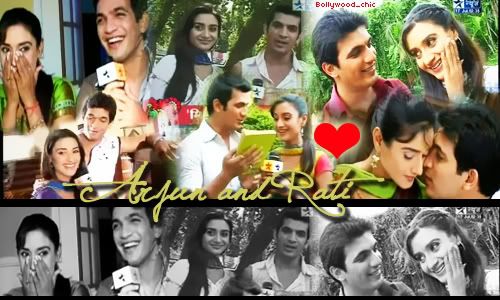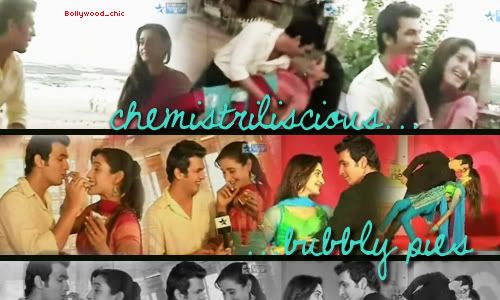 Please Send all FF and Dissection votes to Nidhi (hgrhr)
*Feel free to use Siggies Made by Me (Sonia/Bollywood_chic)
*Please PM Priya if you can use her siggies


Edited by Bollywood_chic - 13 September 2009 at 1:52am