Miru our sweetheart
HAPPY BIRTHDAY TO YOU
HAPPY BIRTHDAY TO YOU
HAPPY BIRTHDAY DEAR MIRU
HAPPY BIRTHDAY TO YOU
Here are individual messages from the JBs and the NUTS.
Love you dher saara





Dearest Miru..

Loveee talking with you.. and your talks make my day..
When you were in Pune.. it felt like i waz right there with you when you were shopping and all the excitement... thanks for giving my homesick heart a bit of home.. Love you..

Miru.. have a wonderful day.. and enjoy to the fullest..

Loves always..

Veeena..

PS: Rainu put in lots of work for this post Miru.. all credit to her!!!!!!!! Love u Rainu.. thanks !!!!!

Hey Miru,
Wish you a very very happy birthday. I'vce known you for so little time, but you've become so much part of the gang that its hard to think how it was before you and Rainu came on board. Love your woosh sessions with rainu, they are too much fun to read. Hope you get everything you want and more. Have lots of fun today and the year round.
Happy Birthday once again!!!
Bye
Shanthi
HAPPY BDAY MIRU!
have a wondeful day! hope this special day brings you all the hapiness u deserve! have a blast today! forget all the tesnion behind and have lots of fun. and dont forget to give us each and every detail!including clothes to presents!
thx for all u have done for us KPSians ...all the hardwork that u CM's do perde ke peeche! LOVE YOOH !!!
i have only known u for a few months but it seems like forever. i always wait for u to cum on KPS so i cud chat 2 u abit more! i love reading ur KKBB talks! they always crack me up! i hope to get u know better! till then HAVE A BLAST!!!!!!!!!!!!!!!!!
HERE ARE SUM presents!
hope u liked ur gifts!
once again
Dear Miru,
Happy Birthday Hunie
Loveeee you...A proud member of KPS and a cuteeeeeee JB
Have a blasttttt and rock ur b'day...Enjoy a lottt and may god bless you and fulfill all ur dreams and achieve wat u want in ur life...Good luck <333
Nisha/Teju
http://www.youtube.com/watch?v=cZhFmnNKffA&feature=related

Meri LiL ShockAbsorber,

HAPPY BIRTHDAY SWEETHEART!!!!!!!!!



I hope you have an awesome day today filled with happiness and joy....and when it comes to night time i want you to CHA CHA the night away!

Love You,

Rinku
HAPPY B'DAY MIRA!!!!!!
its OUR Rainu's KKBB ka B'day!!!!!
HAVE THE BIGGEST BLAST TODAY!!!!!!!
SO TO HELP U OUT
HERE I HAVE A CAKE 4 U!!!!
......:D.......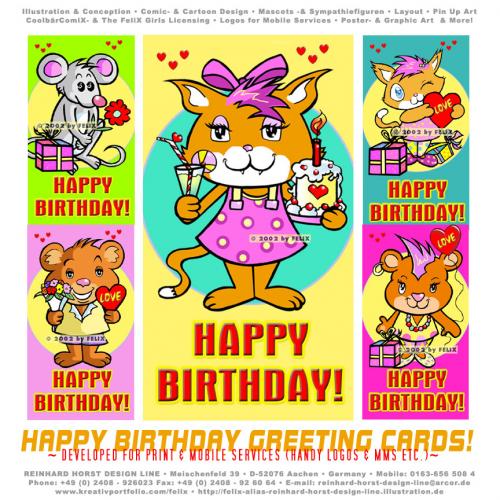 lemme sing dis:-
happy b'day Mira...
happy b'day Mira.......
happy b'day
happy b'day
HAPPY B'DAY
!!!!!MIRA!!!!!
MESSAGE:-
OH Miru HAPPY B'DAY huney!!!!!
well @ the KPS it ws such a pleasure to talk to ye!!!
esp wen u wer on wid ur KKBB[Rainu]
since urs n Rainzy's Sushila Jee's JOKES
wer d bestest JOKES on any COOK!!!!
n i PRAY to GOD 4 u.....
...............
......
....
THAT U SOON GET TO WORK IN D PLACE OF SUSHILA JI!!!1
....
............
.................
N GET TO MEET KSG!
n finally....
................
GOD BLESS U!!!!!
,
sani babby!!!!!!
N

Nowww....
As every1 Knows...

NC IS FAMOUS FOR her :
THankU Speech....
Lucky Post
.....(Rainzy comes in speaks in NC ke kaan....."it should be abt Miru"....)
<AHEM><AHEM>

ya so....

Another aspect she is famous for is :

HER MUSICAL MUSICALITACIOUS MUSIC.....

So this time....

THE BIRTHDAY MSG....being for sum1 RILLY SPL....
Should be....
in
NCz MUSICAL MUSICALITACIOUS MUSIC WAY...

Here we begin:

BAAR BAAR dinn yeh aayega...
Baar baar Dill yeh gayega....
Tu khush ho jayegi har baar...
Jab padegi iss message ko tu..
HAPPY BIRTHDAY MIRU..
LA LA....
HAPPY BIRTHDAY MIRU..
LA LA
HAPPY BITHDAY SWEETU MIRU..
HAPPY BIRTHDAY TO U...
****
KOI LADKI HAI KPS PE RAAT KO AATI HAI..
RAINZY KI KKBB KEHLAATI HAI...
DO U KNOW "WOH" WHO??...
THAT IS MIRU..
HAMAARI MIRU..
PYAARI MIRU...
LOVELY MIRU...
****
(hmmmm..tareef toh ho gayi...gifts ki baari)
RAAT KO AAYEGA WOH...
TUJHE LE JAYEGA WOH...
FILM DIKHAYGA WOH..
SAIR KARAYGA WOH...
JALDI SE AANA..JALDI SE JAANA..
TIS JUST A "SMALL" DATE WITH KSG...
I HOPE TUM MASTI KAROGI...
ISSE ACHE GIFT KI UMEED NAHI KAROGI...
...
****
(cake???!!!)
YEHHHH....MIRU KA DILL...
KARAN KE LIYE DEEWAANA...
DEEWAANA...DEEWAANAA..
USSI KE LIYE PARWAANA...
AATA HAI NC KO MIRU IMPRESS KAR JAANA...
PASAND AAYEGA HOPE SO "KSG" KE FACE WALA CAKE KHAANA (Lips wala part...ahem....plz...reserved hun...shytt!...i juz said dah!!)
****
KUCH KAM PAR SAKTE GIFTS...
KUCH KAM PIECES HO SAKTE HAIN CAKE KE...
PAR TRUST US OH ! MIRA..
U KNOW LESS THAN A "HIRA"...
AND WE LOVE YE SOOOO MUCH...
NO WORDS CAN DESCRIBE AS SUCH....

Hehehehehheeee...
Hope u lIKed it Miru!!....

Once again!!
WISHING U THE HAPPIEST BIRTHDAY EVER!!>...



Loads n loads o love,
Teri NC!...
MIRA HAPPY BIRTHDAY
firstly i am so happy we meet at kps
happy birthday may god shower all his blessings on u and may all ur wishes be fulfilled , may u never get tears in ur eyes and whtever u desire will u urs
all ur armaans be fulfilled because armaan is the main in everyones life i am so happy tht u r a part of kps where we all r a second famly to many
enjoy ur day to the fullest dear and have lots of fun and may this day come again and again in ur life may u never have tears in ur eyes and may ur biggest wish to meet karan be fulfilled (pray for me also lol) we all at kps love u and alwyas wish the best of life for
may u get the best of things in life
enjoy have fun and may u smile always
lots of love
ambreen
manny manny happy returns of the day miru
aapko sab mile jiski aapko kwaish hai
aapki har kwaish aapke magne se pehle hi ruri hojaye
yehi khwaish hai humari
enjoy your day keep smiling and be happy
Mithila
TO OUR DARLING Miru
hApPy BiRtHdAy tO yOu
hApPy BiRtHdAy tO yOu
hApPpY biRytHdAy tO Miru
hApPy BiRtHdAy tO yOu
ITS PARTY TIME!! Heres a pressyy from me
Miru you are KPS's one of the most sweetest and coolest girl!!
You are totally bindaaas lol and we lovee you for that!
Its been awesome knowing you and i feel you are soo special, even though i;ve known you for such a small amount of time!
and since its you special day always remember that
Dr Armaan Mallil lovess you alott!!
Karan Singh Grover loves you even more
and KPS loveee you the mostt
Hope you have an awesomeee day
Many Many happy returns of the day
May all your dreams and wishes come true
and my BIGGEST wish for my dear Miru is that
you find your Mr Armaaan or KSG one day and he will be your Dr Armaan only
So heres a lil present from Armaan himself
HERE IS DR ARMAAN KISSING YOUR HAND
ARMAAAN HUGGING YOU
MIRU KA DR ARMAAN
LOVESS YOUUUUUU
Love from Trinzy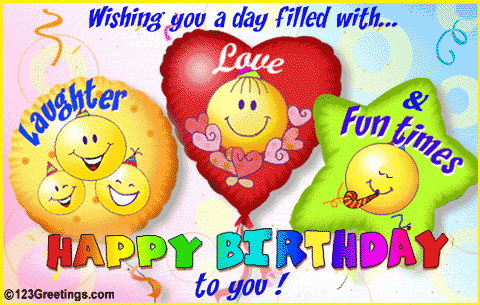 My Dearest CC Partner
"Each friend represents a world in us, a world possibly not born until they arrive, and it is only by this meeting that a new world is born."
I met you one vent-filled post in KPS during JDJ giving colourful 'praises'
to the teen 'deviyas'...little did I know you would end up becoming so close to me. You are my CC partner coz no matter what I chappad chappad about you always listen and are kind enough to actually laugh at my lame jokes and
NOT
laugh at my over the top senti emotional FB statuses!!
. You also have the enormous patience to like the lame songs I keep breaking into on my prof pics at FB
You are an amazing, kind hearted, loving, beautiful, generous .....infinity compliments...person!!...Jitna bolun utna kum hai..
You're...
My Friend,
my companion,
through good times and bad
my friend, my buddy,
through happy and sad,
beside me you stand,
beside me you walk,
you're there to listen,
you're there to talk,
with happiness, with smiles,
with pain and tears,
I know you'll be there,
throughout the years!
Have a great one hun...may all ur dreams and wishes come true...
This ones for you
Happpppppy Birthday Miru!



i hope u have the bestest bday yet and an even better year ahead
wishing you lots of love, luck & happiness,
i hope ur birthday's just as perfect as you and here's hoping all ur armaans come truee!

Lots & Lots of love, always, Preeti ! xxx

Dear Karan Ki Mira

Happy Birthday
I know we haven't interacted a lot..But love reading your convos with Anu, Rainu, Gia and Mahez on the CC and FB...Hope you have a wonderful day and an awesome year ahead..Keep rocking the CC, KPS and FB LOL....

Lots of Love

Hamsa


HAPPY BIRTHDAY TO YOU,
HAPPY BIRTHDAY TO YOU,
HAPPY BIRTHDAY DEAR MIRU,
HAPPY BIRTHDAY TO YOU!

Happy Birthday Miru!! I hope you have a fantastic dmg-filled birthday! I pray that you get all of the world's happiness and all of your wishes come true...including getting a chance to fly over to London to meet your KKBB, our Rainu and to meet KGin Mumbai ?
Though we haven't known each other for a long time, it feels like I've known you forever....I wish we could all fly over to FL right now to celebrate your birthday JB style..but we will do that one day =)
Have a fantastic birthday again!!

Lots of love,
Mohi ?

p.s. don't forget to invite me to your arangetram in the future =)
Happpy Birthdayyy to youuuuuuuu! Happpy Birthdayyy to youuuuuuuu! Happy Birthdayyy Dear Miruuuuuuuuuuuuu aka POPSI PARTNER! happpy birthdayyyyy to youuuuuu! ahhhhh i friggennn love youuuu babee! thank uuuu for the ksg vents! thank you for the gam vents! thank you for always bein there durin the JDJ daysss and eatin uppp popsis with meee when i needed tooo! love youu lots lots n lotss babyyyyyy! i cantt dooo without ur popsiiiii crazeee!! i have jus got to knw uuu like 7 monts backkk and it feels like i have known u since like ever!!!! i m tellin u its the popsi addiction! roflinnnnnn! I love youuuu and i wish for nothin but the best for youuu babes! god bless you and may u get everythin u wished for! <3! Muahhhhhhhhhhhhhhhhhhhhhhhh
With lots of love your popsiiii partner!
yeapppp dats how WE ROLLL!!!
and yesss this is howw crazyyy we are about POPSIS! lmfaooooo! love youuuuu miru!
Dear Miru,
Happy Birthday..Wishing to happiness, sucess and Love..I can't believe it's only few months since we have known each other and if feels like you were always one of us. Love hanging out with you talking about KG, and life..Have an awesome Birthday hun..and eat loads and loads and loads of cake on behalf of every JB..Lovessssss..

Lots of Love
Shalu
Hi KPS....Me Karan here....I know I don't need a introduction then too for formality..
See Miru dint call us in her b'day....So....Kyu na hum usse party dede.....
I m arranging everything...Ok...N u Gorgeous girl's get ready ok...
Soo let me arrange everything..

Let me think....Umm...
Soo calling Jakes..
Hey Jakes... He is here with his fiyanci....Sooo u too plz help me na...
Soo they r gone n arranging for the party...till then let me take some Shower...
Soo sorry I know I know I m taking much time na to get ready...But kya kare Birthday bhi toh kissi special ka hai...

Aap log yeh soch rahe ho na ki mene toh black pehna tha ab White me kese aa gaya...Actually I m preparing cake for the birthday girl so sab aata lag jaega na..so I wore white...

Aree Bahut garmi hai yaar...Ok...It is done soo let me taste it....
Sooo almost done...N now I m ready for the party...So How I m looking???
Miru I m ready...N some guest are also there in ur party..
There is a prob. Jakes told there is no one for DJ
...So I will be handling it..don't worry Girls...
1 secret for u all KPS....Mene Shraddha ko nahi bulaya....Hehe...Kyunki mujhe tumhare saath dance karna tha na isliye...soo here r some gift's for me...Hope u like my gift's n preparation...don't worry I will be the Host...catrer wala also...Etc...As I multi talented....Kyu NC....
Aur ha Miru...Yeh dress mene specially tumhare liye Design karwaya hai...hope u wear this n come in party..
N plz cut the cake....It's made by me...bahut mehnet lagi hai...


Sooo miru here is my small birthday gift for u....hope u like it...

Luv Dhruvi...
Miru my jaan, my KKBB
First of all a very very Happy Birthday darling
On your birthday,
I wish for you the fulfillment
of all your fondest dreams.
I hope that for every candle
on your cake
you get a wonderful surprise.

I wish for you that
whatever you want most in life,
it comes to you,
just the way you imagined it,
or better.

I hope you get as much pleasure
from our friendship as I do.
I wish we were sisters,
so I could have known you
from the beginning.

I look forward to
enjoying our friendship
for many more of your birthdays.
I'm so glad you were born,
because you brighten my life
and fill it with joy.
I'm wishing you another year
Of laughter, joy and fun,
Surprises, love and happiness,
And when your birthday's done,
I hope you feel deep in your heart,
As your birthdays come and go,
How very much you mean to me,
More than you can know.

Our rofling KKBB sessions.... all those imaginary trips to DMG sets and KG's house.... our fantasies of taking over Sushila's job.... our reality of not being able to say a word to KG if we actually met him despite all our planning... our midnight bhukkad sessions from lindts to ferrero rocher to strawberry yoplait yogurt.....our Hrithik mania before we discovered KG.......I can be here all night writing everything that I love you for
But above all...I love you for being my KKBB, my Kumb Ki Bichdi Hui Behna, a reflection of my mind and thoughts. And for being the most loving, caring, sweetest, simple, cheesy, romantic, random, funny, crazy friend that I have.
I caanot wait to meet you hun, we'd be like idetical twins sachi...well we both already have identical dimples.
Here are you gifts.....

Diamonds....bcuz you're worth it
A lifelong supply of designer shoes
A beautiful wardrobe....Dress to kill baby
And a special BDay party from Armaan..........
Armaan gets a cake for Miru and lights the candles
He whispers Happy Birthday in Miru's ear
He feeds Miru cake
Kisses Miru's hand
And gives you a tight hug *Whoosh*
And one last present...A BDay VM for you with all our fav KKBB Whoosh worthy scenes set to our most fav songs.
Thank you Shantu soo much for making this VM for me, this would not have been possible without you.
Love you sweetheart,
Raina


Edited by Raina_luvDMG - 15 September 2009 at 3:42pm