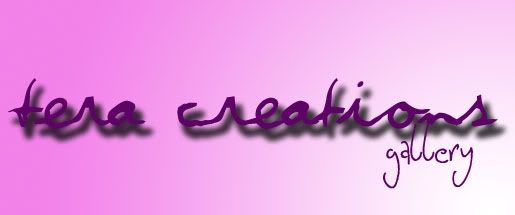 Yo people, whoever has wandered onto this thread. I'm Radz, and I'm relatively new to making siggies and avis, so don't scroll down expecting masterpieces. My stuff is alright, but mostly, I just experiment with Photoshop.
As the title clearly states, this is a gallery, not a shop. So please do not request anything.
And I don't want to repeat myself everytime I update, so I'm saying it here. All my colouring was taken from these tutorials:
Rummesa's Creations
*edit add*
I've also begun using colouring from Payal25's Tutorial.
*edit end*
*edit add*again*
My own colouring also used. Tutorials will be posted if wanted.
*edit end*again*

Love,
Radz

contents:
page 1: PremHeer, Nate, Merlin, One Tree Hill
page 5: Gossip Girl (request), Charmed (request), MJHT
page 7: Bhaskar Bharti, Narnia, Gossip Girl, One Tree Hill
page 10: birthday present, Smallville, Gossip Girl, MJHT
page 12: Gossip Girl, 10 Things I Hate About You, Kis Desh Mein Hain Mera Dil, misc.
page 13: MJHT, OTH, Taylor Swift, Chace Crawford
page 14: birthday presents, Chace Crawford, The Covenant, Vampire Diaries, DMG2, Bhaskar Bharti
page 16: Charmed, Supernatural, KavyAnjali
page 17: APKGK, Katrina Kaif, OTH, MJHT
page 19: DMG2, MJHT, OTH, Alice
page 21: request, OTH, Imran&Ranbir: Alice, A Walk To Remember
page 24: MJHT, Supernatural, The Mortal Instruments, Rishta.Com
page 26: KatrinaRanbir, TMI, Taylor Swift, Ian Somerhalder, requests
page 28: TVD, Dear John
page 30: Supernatural, Doctor Who, Dear John
page 32: TVD, Doctor Who, Gossip Girl, crossover couples
page 33: TVD, request
page 37: TVD, Darkest Powers
page 39: requests, BB, Kis Desh, TVD
page 42: requests, AWTR, OTH, misc
page 44: misc, Merlin, TFP
page 47: misc, 10TIHAY
page 49: tumblr stuff
page 51: Gossip Girl, misc
page 52: Gossip Girl, One Tree Hill, Supernatural, The Vampire Diaries
page 53: icons, wallpapers
page 55: Chord Overstreet, The Vampire Diaries, A Walk To Remember, Merlin, crossovers
page 56: Supernatural, The Vampire Diaries, Game Of Thrones, Merlin, crossovers, dreamcasts
page 57: Doctor Who, Merlin, Alice, The Vampire Diaries, Once Upon A Time
page 59: The Kennedys, Once Upon A Time, The Vampire Diaries, icons
page 60: Once Upon A Time dreamcast, real-life otps
page 62: The Vampire Diaries, crossover
page 64: Gossip Girl, Once Upon A Time, The Vampire Diaries
page 66: Once Upon A Time, The Hobbit, The Vampire Diaries, Leverage, requests
page 68: update list
page 68: actresses
page 70: actresses
page 71: random movie posters, Doctor Who
page 72: Once Upon A Time, The Hunger Games, The Vampire Diaries, crossovers
page 75: note
page 76: Teen Wolf, The Vampire Diaries, Doctor Who, BBC's Robin Hood


Edited by Anhdara13 - 05 November 2012 at 4:20am