When she fell in love with him' he destroyed her'
When he fell in love with her' she destroyed him'
When they both were destroyed' a life joined them'
Welcome to the Love-Hate story of the youngsters'. Driven by love' passion' betrayal' vengeance' regret' & hate'.
Be a part of it to see how can some1 destroy oneself along with others'.
KRIPA BAJAJ:
Daughter of Rishab & Late. Prerna Bajaj & Angad Khanna's wife.
MAHI KAPOOR:
Daughter of Karan & Nandani Kapoor & big sister of Riddhima Kapoor, GF to Shabd Malik, best friends with Sujal & Kashish Gerewal.
ANGAD KHANNA: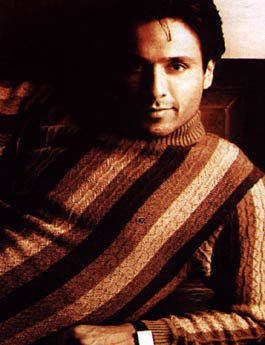 Best singer of India by profession, widower to Kripa Khanna & best friend to Abhiminiyu (Abhi) Modi. & Mishty Bose's unofficial boy friend.
SHABD MALIK:
Engaged to Mahi Kapoor & big brother to Arman Malik.
SUJAL GEREWAL:
Married to Kashish & a son to Kapoor family.
KASHISH GEREWAL:
Wife of Sujal Gerewal but an insecure woman in the heart.
ARMAN MALIK:
Little brother to Shabd Malik, Loves troubling Riddhima as much as he loves Mahi & Nikita.
RIDHIMA KAPOOR:
2nd Daughter of Karan & Nandi Kapoor' hate Arman Malik as much as she loves her sister & Shabd.
NIKITA GEREWAL:
Sister to Sujal Gerewal but treated more like his daughter, best friends with Arman & Riddhima even though both of them hate each other'
ABHIMANIYU MODI:
Best friend to Angad Khanna.
KARAN KAPOOR:
Proud father of Mahi & Riddhima, a fatherly figure to Sujal, Shabd & Arman. Had taken custody of Sujal & Nikita after their parents (Kapoor family friends) death in an air crash. Hasn't let any1 of them yet.
NANDANI KAPOOR:
A perfect mother to all the children in the house & the perfect wife hostes to Karna Kapoor.
MISHTY BOSE:
Snobbish girlfriend to Angad Khanna.
RISHAB BAJAJ:
Kripa's father who has no time for her daughter after the death of his wife Prerena in a car accident.
hey guys,
i'm here with a new fick... dealing with emotions & this time no more fights or secret mission...
hope u enjoy it...
& for the people who haven't read my previous fick do read...
DO LEAVE UR COMMENTS &MSG if u want to recieve PM's for this fick plz mention it along with ur buddy request for me.
LOVE
ADI
PG:5 PG:10
PG:14 PG:17
PG:20 PG:23

PG:27 PG:33
PG:35 PG:39 PG:42 PG:45
PG:48 PG:50
PG:52 PG:55
PG:58 PG:60 PG:63 PG:65
PG: PG: PG: PG:
PG: PG:
PG: PG:
PG: PG: PG: PG:
PG: PG: PG: PG:
PG: PG:
PG: PG:
PG: PG: PG: PG:
PG: PG: PG: PG:


Edited by AngelsHeaven - 23 November 2011 at 9:44am